Cập nhật lần cuối vào 25/06/2021
Following the success in the dentistry partnership between Hong Bang International University (HIU) and Japan's Hiroshima University, the two sides in January 2018 signed an MOU for the "3 years + 1-year" program (studying the first three years at HIU and last year at Hiroshima University) for several of HIU majors. This aims to help HIU students get a valuable degree in the period of international integration.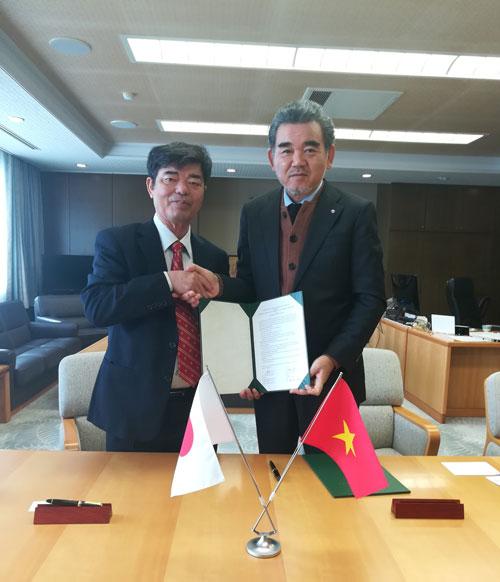 The majors in the January 2018 signing are Japanese Studies, Commercial Law, Business Administration, Medicine, Pharmacy, Electronics – Automation, Environmental Biotechnology, Information Technology. This means right from this academic year, students in the eight majors will get the first 3 years at HIU and last year in Hiroshima if they have sufficient skills in English or the Japanese language.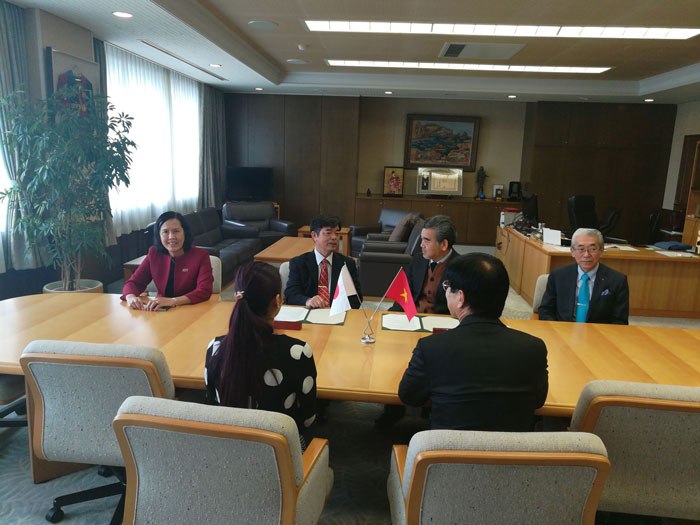 Attending the MOU signing ceremony, on the HIU side were Assoc.Prof.Dr. Thai Ba Can, President, Dr. Tran Thuy Nga – Dean of Faculty of Odonto Stomatology, MSc. Nguyen Hong Nhung, Deputy Manager of International Cooperation & Scientific Research. The Hiroshima University side was represented by President Prof. Mitsuo Ochi, Prof. Toshiyuki Sato, and Vice President Prof. Takashi Takata.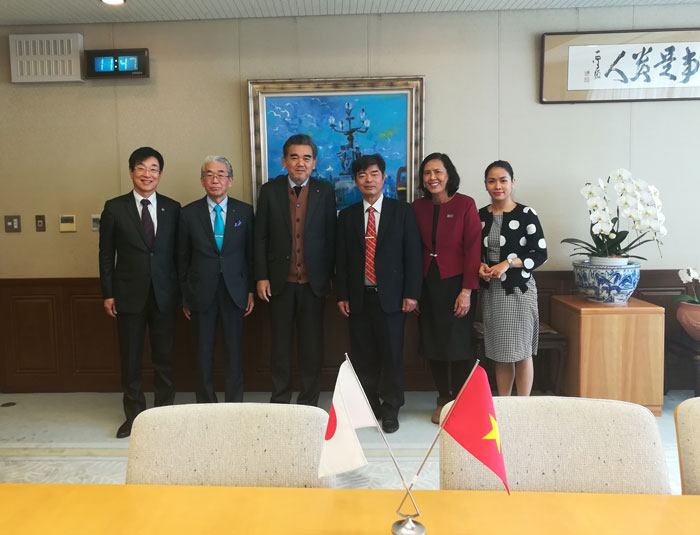 MSc. Nguyen Hong Nhung explained about the partnership program: "Hiroshima University is one of the best research universities in Japan. Hong Bang International University, with the desire to train students with competence and ability to make scientific research, is always looking for reliable partners such as Hiroshima University to help HIU students to study and improve their capacity at prestigious foreign schools. One of the advantages, when students participate in scientific research, is to supplement the knowledge that has not been learned in university or get deeper into knowledge, obtain sufficient economic knowledge as well as real-life knowledge. The program enables HIU students to study for 1 year with University of Hiroshima lecturers so that they can both access the international environment and improve their foreign language skills, help them much when graduating."
The "3 + 1" program for the 8 majors at HIU is a budget university program, with the final-year fees at Hiroshima University applicable only to HIU.
The "3 + 1" program for the 8 majors at HIU is a budget university program, with the final-year fees at Hiroshima University applicable only to HIU