Creativity – International – Developing - Humanity
ABOUT HONG BANG INTERNATIONAL UNIVERSITY
Hong Bang International University (HIU) – the university was established in 1997 and is one of the first private higher education institutions in the South to train all levels of undergraduate, master, and PhD degrees with a variety of disciplines and specialties. In recent years, HIU is rapidly transforming itself into key sectors in health, investing heavily in both facilities and training program innovation. ...
HIU's vision will become the university with the best international environment in Vietnam, multidisciplinary training, in which Health Sciences is a key field. Currently, HIU has 10 faculties and 01 Institute of Educational Sciences and Teacher Training with more than 49 training disciplines in 5 disciplines: Health Sciences, Economics - Management - Law, Social Sciences and Humanities, International Language and Culture, Engineering - Technology, Science and Education.
To serve the teaching process and meet the needs of clinical good practice for Health Sciences students, Hong Bang International University will renovate and build a new campus, turning campus II at 120 Hoa Binh Street, Hoa Binh Ward, Tan Phu District, Ho Chi Minh City becomes a Complex in health training, care, and treatment. Campus II with a new appearance will include Hospital; Hotel – HIU Sulyna and Training Center – HIU University.
With the goal of internationalization, improving the curriculum innovation and the quality of training according to international standards, HIU is constantly expanding the portfolio of training sectors as well as diverse training programs to bring many choices for learners, especially to meet the needs of economic development, the society of the country during the period of international integration. Students can study the bachelor program HIU (Vietnamese language teaching), the training program entirely in English, the training program associated with Bedfordshire, the dual-sector training program. Students enrolled in an international training associate program at HIU, in addition to the opportunity to study in a multicultural international environment, to exchange and learn foreign languages with classmates around the world. At the end of the program, students will receive a degree issued by the University of Bedfordshire, recognized by both the UK and Europe. In terms of facilities, HIU is proud to be the university with the most modern learning environment in Vietnam. The school has two main training campus. Campus I, a 25-story building called "Ship of knowledge " at the eastern gateway of the city has a total investment of more than 700 billion VND, has a total floor area of 42,000 m2, the ability to meet the needs of learning and working for 10,000 people at the same time. The system of facilities is equipped with modern, spacious space to meet the needs of improving knowledge and professional practice of each subject. Campus II is a research and training center in the Health Sciences. Located on nearly 2 hectares of land, with a system of 70 modern practice and laboratory rooms. The medical laboratory system is fully equipped with modern machinery and equipment. Campus 2 is a research and training center for Health Sciences. In addition to the facilities and learning environment that meets all international standards, Hong Bang International University also has a "classy" teaching faculty and many leading experts both domestically and internationally will bring students the learning experience as "genuine" international students. The lecturers taught at HIU are all Professors, PhD, and master's degrees or above all graduated from abroad or have experience teaching in an international environment. This is one of the outstanding characteristics contributing to the quality of training and prestige of the University over the years.

Xem thêm
Vision: Hong Bang International University under Nguyen Hoang Group, will become the university with the best international environment in Vietnam. The university is multidisciplinary training, in which Health Sciences is a key field.
Mission: Hong Bang International University has a mission to train high-quality learners from undergraduate to PhD; to carry out applied and basic research in the fields of health sciences, economics, management, social sciences and engineering and technology to serve Vietnam's socio-economic development.
Core values:
Creativity: creating new values, new methods that serve the interests and happiness of individuals and communities.
Love: empathy, sharing and helping each other.
Discipline: strictly comply with the rules and regulations of the university and implement the decisions of the leadership in the spirit of the common good of the university.
Quality: activities that meet the requirements set by the university and society.
Professional: activities are carried out in a synchronous, consistent, and scientific way.
We strive wholeheartedly for a Humanized Education
Nguyen Hoang Group focuses on investment in education development and pioneers in owning a closed education system from preschool to doctorate, from associate programs, international integration to full internationalization. The whole system wholeheartedly strives to follow the philosophy of humanized education, with the goal of comprehensive training for generations of students and students with all 5Hs: Heart (love), Head (intellectual), Hand (work efficiency), Health (good health) and Human (cloning). We strive wholeheartedly for a "Humanized" education. With learners at the center, with globalization as the context, Nguyen Hoang's humanized education system accompanies with parents as a leading partner, providing learners with a happy and prosperous learning environment today. Prospering tomorrow in a global relationship throughout the process to promote realism in humanized education, Nguyen Hoang Group expands investment in the fields of Restaurant - Hotel, real estate, really connect the lecture hall and life. This has added value to society, bringing a happy and prosperous life to the community. In nearly 20 years of development, Nguyen Hoang Group truly experiences the power of gratitude. Therefore, we also invite all cooperation in gratitude, join forces to be able to spread aspiration. Hoàng Nguyễn Thu Thảo CEO of NHG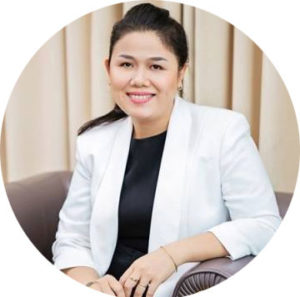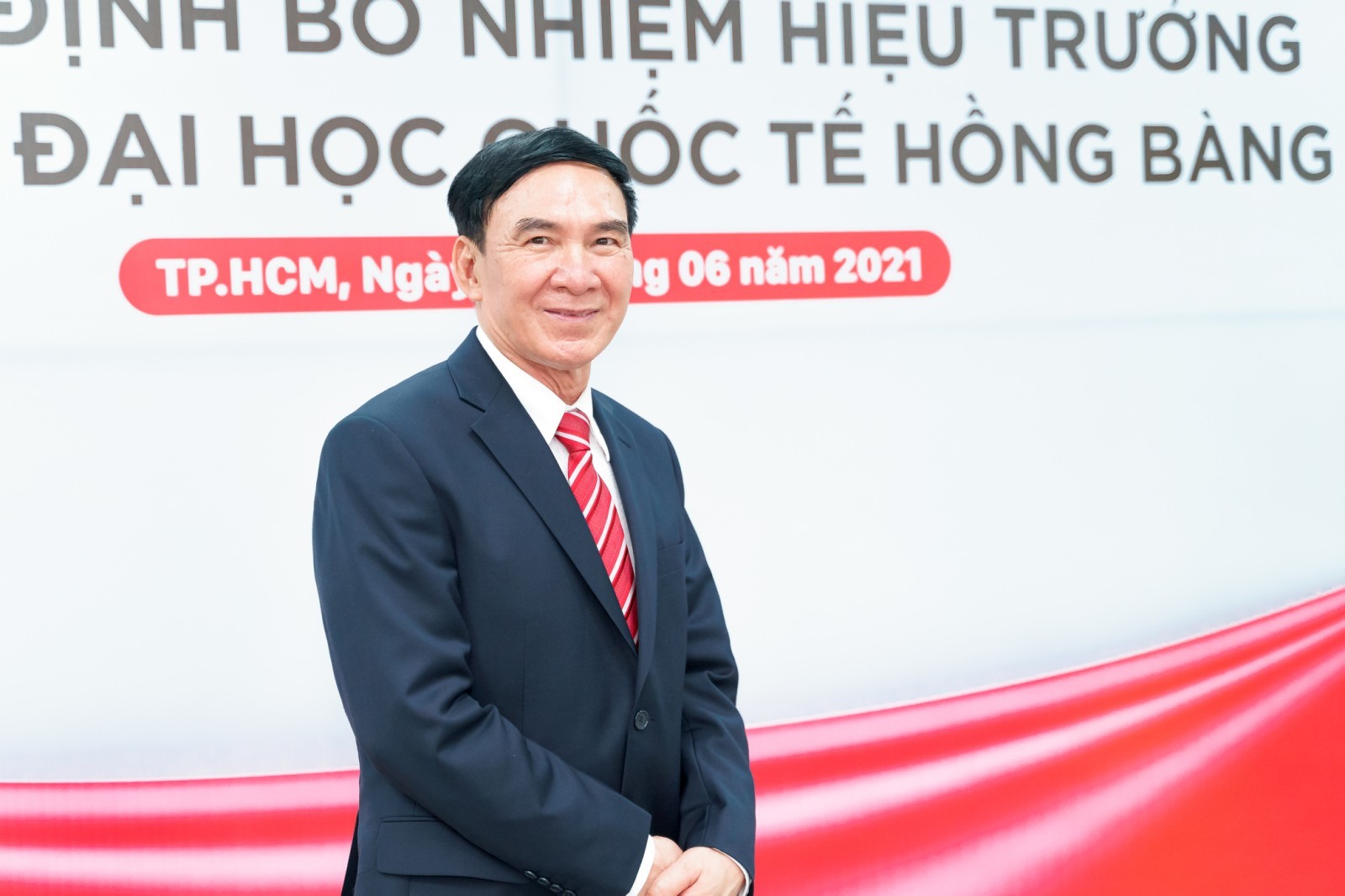 Prof. Dr. Pham Van Linh
President of Hong Bang International University
Prof. Dr. Pham Van Linh graduated as a medical doctor, a second-level specialist in gastroenterology at Hue University Hospital, a Bachelor of Arts in English from Hue University of Education, and a Doctor of Medicine at Vietnam Military Medical Academy and was recognized as a Professor of Medicine in 2013.
Before becoming the president of Hong Bang International University, Prof. Dr. Linh has 39 years of experience working in the field of education and hold several senior positions such as: President, hospital director, Chairman of the Council of Can Tho University of Medicine and Pharmacy.
Prof. Dr. Linh is the main author and co-author of more than 150 scientific papers published in Medical and Pharmaceutical Journals, including 9 articles in prestigious international journals. He also won 1 National Award, 2 Ministerial Awards, and 3 Provincial Awards in Science and Technology.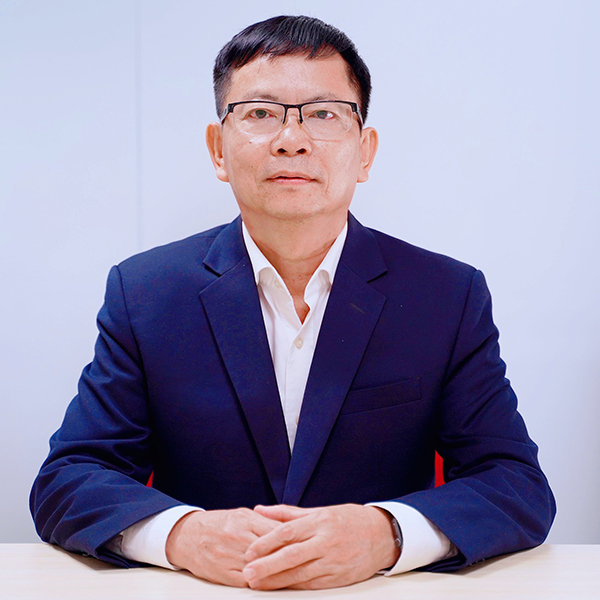 Associate Professor Ph.D Le Khac Cuong
Vice President of Hong Bang International University
Associate Professor Ph.D Lê Khắc Cường was the former managing editor of the VietDznam Union of Literature and Arts Association of Ho Chi Minh City from 1897 to 2008. With 31 years of experience of lecturing, he used to hold the following positions: lecturer of the faculty of Literature and News, Deputy of the Science Management and Interntional cooperation, Head of the Office of Academic Affairs, Head of the Italian literature section, Vice manager of the language center, Head of the administration center, Dean of the Vietnam study, Head of the Experimental Phonetics, Manager of the Foreign Student Service Center at University of Social Sciences and Humanities, Ho Chi Minh City (VNUHCM-USSH)
In 2017, he is the visiting professor for the Vietnam studies at Paris 7 University and INALCO (France). From 2018, Mr. Le Khac Cuong is the Dean of the School of Social Science and International Languages. He has 7 science researchs and 24 scientific papers that been published domestics and worldwide.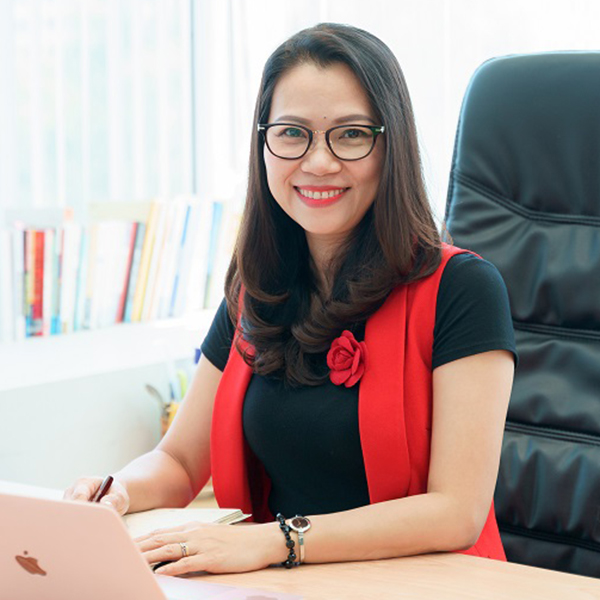 Ms. Tran Thuy Tram Quyen
Vice President of Hong Bang International University
Mrs. Trâm Quyên has more than 18 years working in the field of News and Management – deploument of public health project and healthcare at cities and region at the southern part of Vietnam and received the award from the Primce Minister in 2015.
From 2013 to 2017, she hold the position of Deputy Editor-in-Chief & representative of the south region of Sức khoẻ & Đời sống Newspaper – the official organ of the Ministry of Health. Mrs. Trâm Quyên has 4 years working at Nguyen Hoang Group as the Director of the Marketing and Communications Department.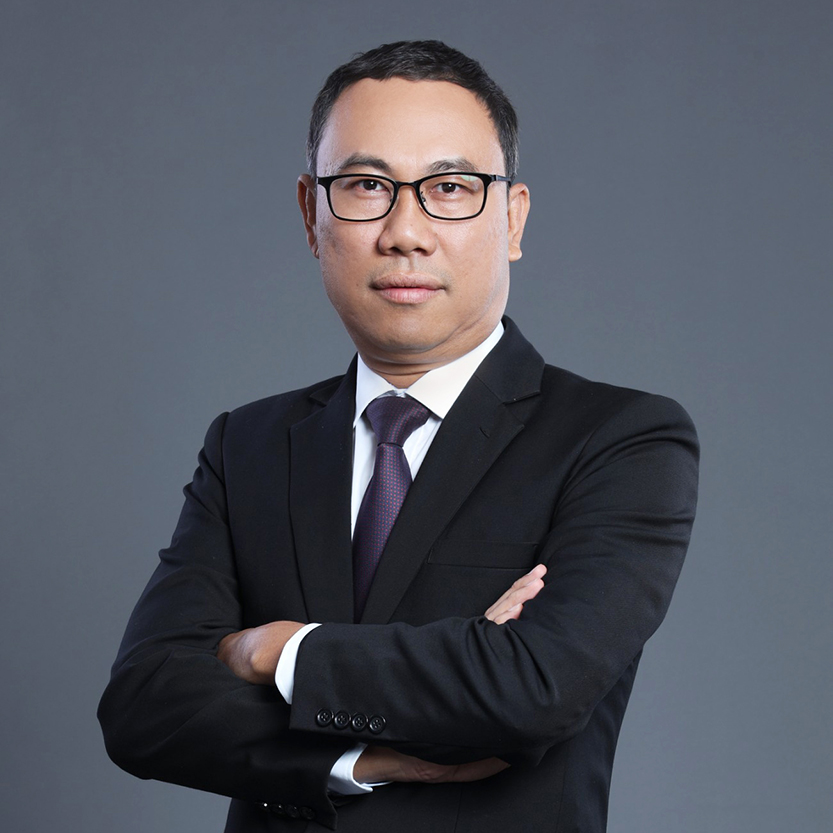 Mr. Nguyen Ngoc Tuan
Vice President of Hong Bang International University 
Mr Nguyen Ngoc Tuan graduated with a Bachelor's degree in English from Da Nang University, and a Master's Degree in Education from Hanoi University of Education in 2003.
Mr Nguyen Ngoc Tuan has more than 25 years of experience in the field of education and held the positions of Head of Admissions Department of Foreign Language Center, Chief of Office of AUSP International Cooperation Program, Head of Marketing and Development Department of International Education Institute (IEI) of Vietnam National University – Ho Chi Minh City, Director of Admissions in Vietnam for La Trobe University, Melbourne, Australia.
At Nguyen Hoang Group (NHG), Mr. Nguyen Ngoc Tuan has also experienced the positions of Executive Director of iSchool system, Director of Project and Facilities Management Department.