Creativity – International – Innovation - Humanity
ABOUT HONG BANG INTERNATIONAL UNIVERSITY


Hong Bang International University (HIU) is a University with various majors, programs, and degrees spearheaded by the School of Health Sciences is the spearhead to develop. HIU currently has 36 educational programs, including Vietnamese, English, and foreign partnerships associated with most of our majors, focusing on selecting a society, such as Health and Science, Education Sciences, Administration and Law, Engineering and Technology, Social Science, Global Languages, and Cultures. HIU also concentrates on General Medicine, Odonto-Stomatology, Traditional Medicine, Pharmacology, Nursing-Midwife, Laboratory Science & Biotechnology, Engineering of Rehabilitation, etc.

In the school year 2022, HIU enormously invested in infrastructure to increase the education quality for students, such as through the Inauguration of the Orthodontic Clinic to develop 12 Medical practice rooms and 60 practice rooms for students of Health Sciences major. In addition, Health Sciences students will also have an opportunity to rehearse on the Anatomage table, one of the most contemporary techniques that numerous universities currently import for their education service.

HIU Library has approximately 13,217 book titles, with around 23,292 editions diverging to all teaching programs. Besides, HIU also purchases exclusive access with the Domain address thieno. hiu.vn, online updating data of nearly 100 domestic Universities, including more than 1,400,000 inputs.
On the other hand, HIU's indoor multi-purpose sports complex has an area of 1,797m2 for sports activities, including Gym and Fitness, Ping-pong, basketball, volleyball, badminton, boxing, and music performance. Moreover, it becomes a helpful playground for HIU clubs to relax and enjoy after class.

International environment: By pursuing internationalization, HIU aims to standardize academic programs, develop an environment diversifying in cultures, and approach various traditions, customs, and behaviors of foreign nations involved in extracurricular activities. At the same time, HIU strongly partners with many international Universities worldwide and collaborates with hospitals and domestic and multinational corporations to increase student job opportunities and internships. HIU has an advanced staff and teachers crew with abundant experience and dedication. Furthermore, the international training environment will support and educate students in a highly meticulous procedure and high caliber. HIU has diverse backgrounds, races, and cultures, gathering professors and students from various nations such as Korea, Japan, India, Russia, Honduras, the Czech Republic (Czechoslovakia), etc. HIU also operates multicultural festivals to enhance students' knowledge and enlighten our communities during global integration while maintaining a unique identity.
Xem thêm
Vision: Hong Bang International University (HIU) is a University under the Education corporation of the Nguyen Hoang Group, fostering a multicultural environment to approach the international profession. In addition, HIU promotes education programs in various fields, targeting the School of Health Sciences as the spearhead of the University.
Mission: Hong Bang International University aims to train holistic students and colleagues from Undergraduate to Philosophy of Doctors in applied cutting-edge research in 06 Academic programs, including Health Sciences, Business Economics, Social Sciences, Humanities, and Engineering – Technology contributing to Vietnam's socioeconomic development.
Core values:
Creativity: Drives beyond the limits to create new values and approaches to distribute benefits and happiness for people and devote public service.
Love: Compassion, Sharing, and Caring for each other.
Discipline: HIU precisely yields to the rigid protocols and rules of the University, which implement the administration's instructions in the spirit of the common sense of responsibility.
Quality: Operate activities to fulfill the conditions based on the University and society standards.
Profession: Organize activities to promote according to the consistency and systematic methods based on the University's goals.
We strive wholeheartedly for a Humanized Education
Nguyen Hoang Group concentrates on the growth of education and pioneers in developing private education, such as preschool to doctorate degrees, affiliate programs, and international integration to full of internationalization. Our corporation wholeheartedly pursues the philosophy of humanized education to enlighten all young generations comprehensively. With the target of 5Hs including Heart, Head, Hand, Health, and Humanization, we devote to an enormous "Humanized Education. We use students as a core value and globalization as a central context, and our Nguyen Hoang Group accompanies parents as the primary partners, which provides students with a delightful learning environment. Nguyen Hoang Group has sincerely appreciated this opportunity, and we cordially invite new collaborations to inspire the ambition of "Humanized Education."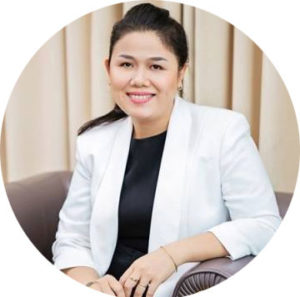 Nguyen Hoang Group
General Director - Ms. Hoang Nguyen Thu Thao
Meet our Chancellor's Cabinet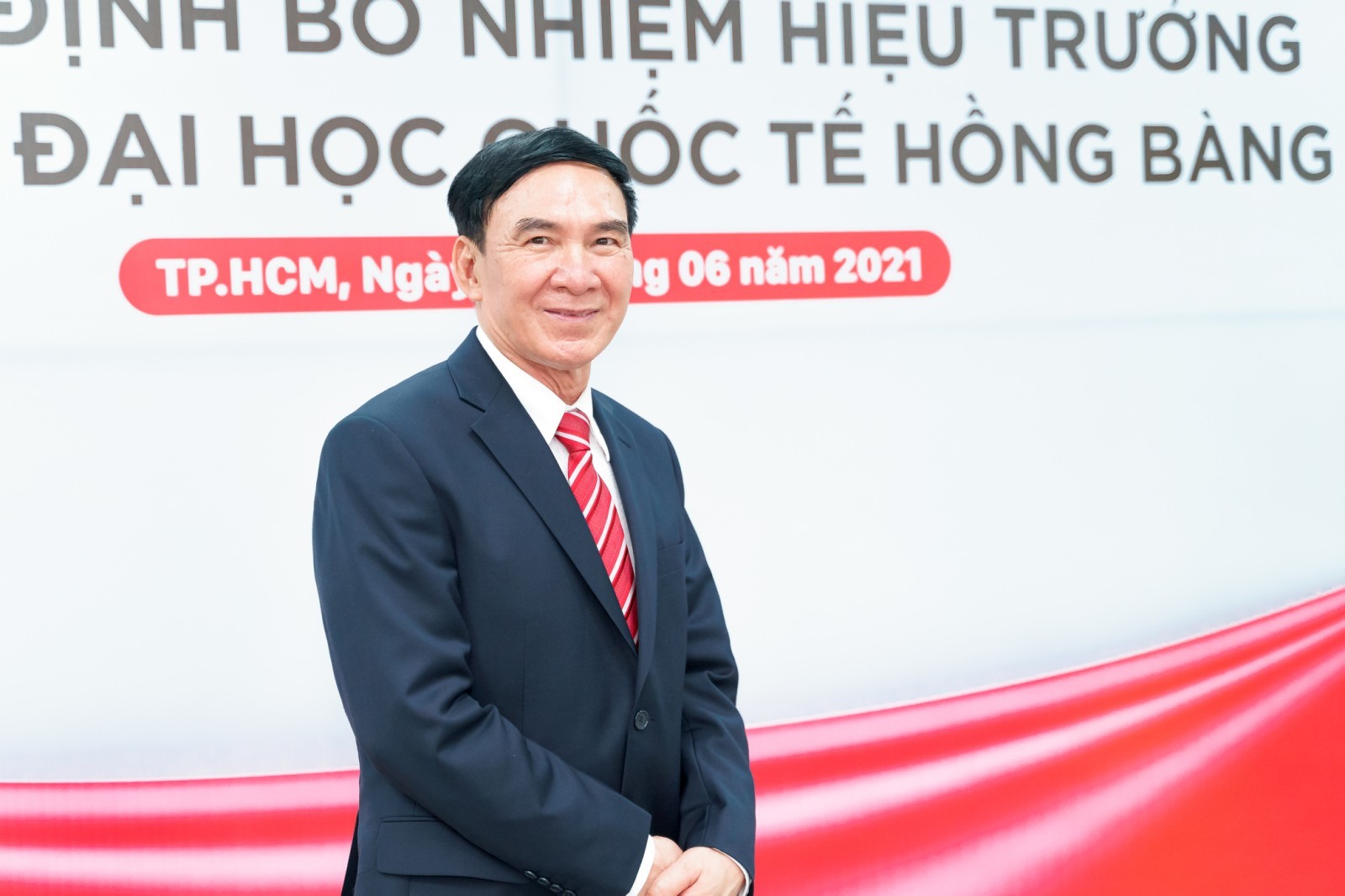 Prof. Dr. Pham Van Linh
Chancellor of Hong Bang International University
Prof. Dr. Pham Van Linh graduated as a medical doctor, a second-level specialist in gastroenterology at Hue University Hospital of Medicine and Pharmacy, a Bachelor of Arts in English from the Hue University of Education, and a Doctor of Medicine at Vietnam Military Medical Academy. In 2013, he was recognized as a Professor of Medicine.
Before becoming the president of Hong Bang International University, Prof. Dr. Linh had over 39 years of experience working in education and held several senior positions, such as President, hospital director, and President of the Council of Can Tho University of Medicine and Pharmacy.
Prof. Dr. Linh is the primary author and co-author of more than 150 scientific papers published in Medical and Pharmaceutical Journals, including 09 articles in prestigious international journals. He also won 1 National Award, 2 Ministerial Awards, and 3 Provincial Awards in Science and Technology.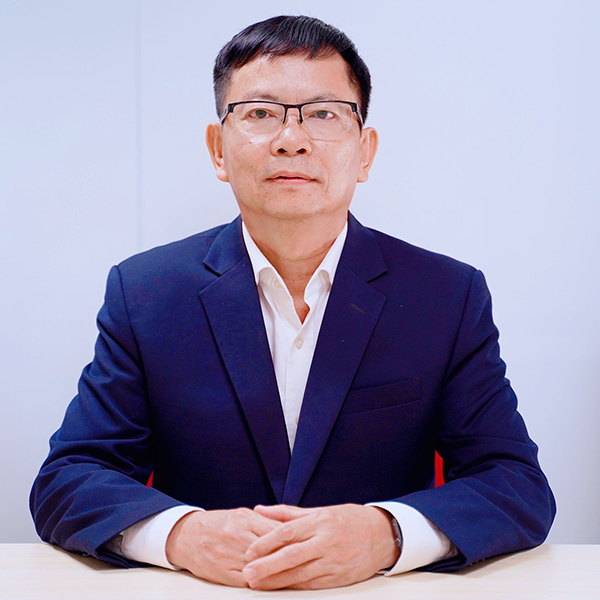 Vice-Chancellor of Hong Bang International University (HIU)
Associate Professor, Ph.D. Lê Khắc Cường was the former managing editor of the Vietnam Union of Literature and Arts Association of Ho Chi Minh City from 1897 to 2008. With 31 years of experience in teaching, he used to stay the following positions: Professor of the Faculty of Literature and News, Deputy-Chief of the Science Management and International Cooperation, Chief of the Office of Academic Affairs, Chief of the Italian Literature section, Deputy-Director of the Language center, Head of the administration center, the Dean of the Vietnam study, Chief of the Experimental Phonetics, Director of the Foreign Student Service Center at University of Social Sciences and Humanities, Ho Chi Minh City (VNUHCM-USSH)
In 2017, he was the crossing professor for Vietnam studies at Paris 7 University and INALCO (France). Since 2018, Mr. Le Khac Cuong has been the Dean of the School of Social Science and International Languages. He has 07 scientific research and 24 scientific papers that have been published domestically and worldwide.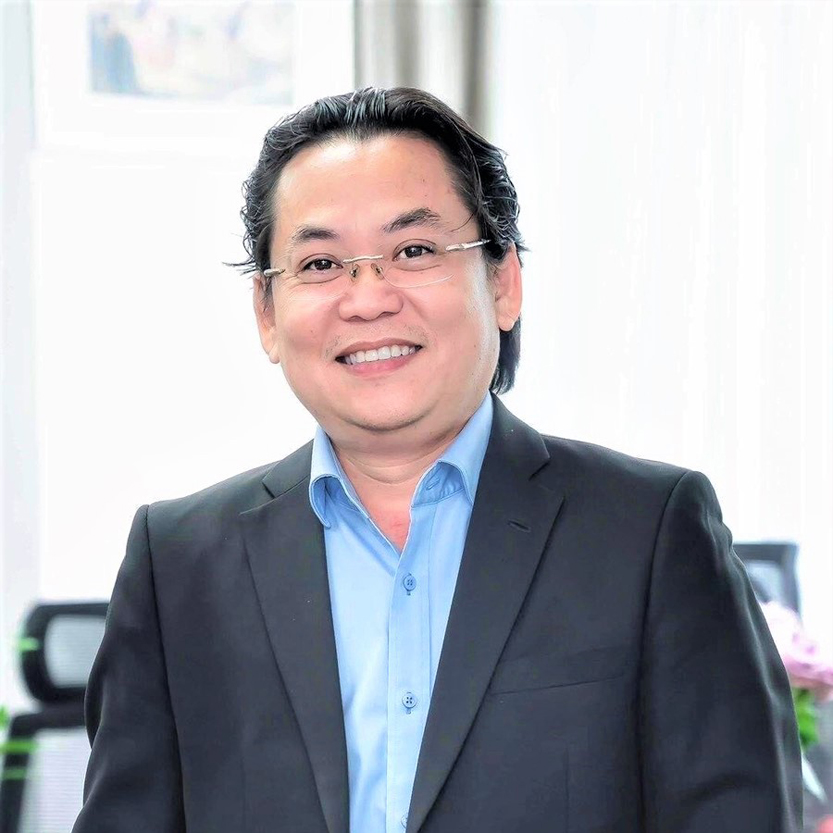 Vice Chancellor of Hong Bang International University (HIU)

Associate Professor, Dr. Nguyen Huu Huy Nhut graduated with an Economics Ph.D. from the University of Economics in Ho Chi Minh City. From 2011 to 2015, he was recognized by the State Council for the Title of Professor as Associate Professor of Economics and appointed by the Ministry of Home Affairs as Senior Lecturer in 2017.
Associate Professor Dr. Nguyen Huu Huy Nhut has 27 years of experience in higher education, having retained crucial leadership positions such as Vice Chancellor of Ho Chi Minh City University of Economics (2015-2020) and Director of Human Resources Department (B1) at Nguyen Hoang Education Group.
In addition, Associate Professor Dr. Nguyen Huu Huy Nhut was also a member of the Faculty Council of Ho Chi Minh City University of Economics from 2016 to 2019 and Vice Chairman of the University's Council of Campus Professors. Ba Ria – Vung Tau in 2021.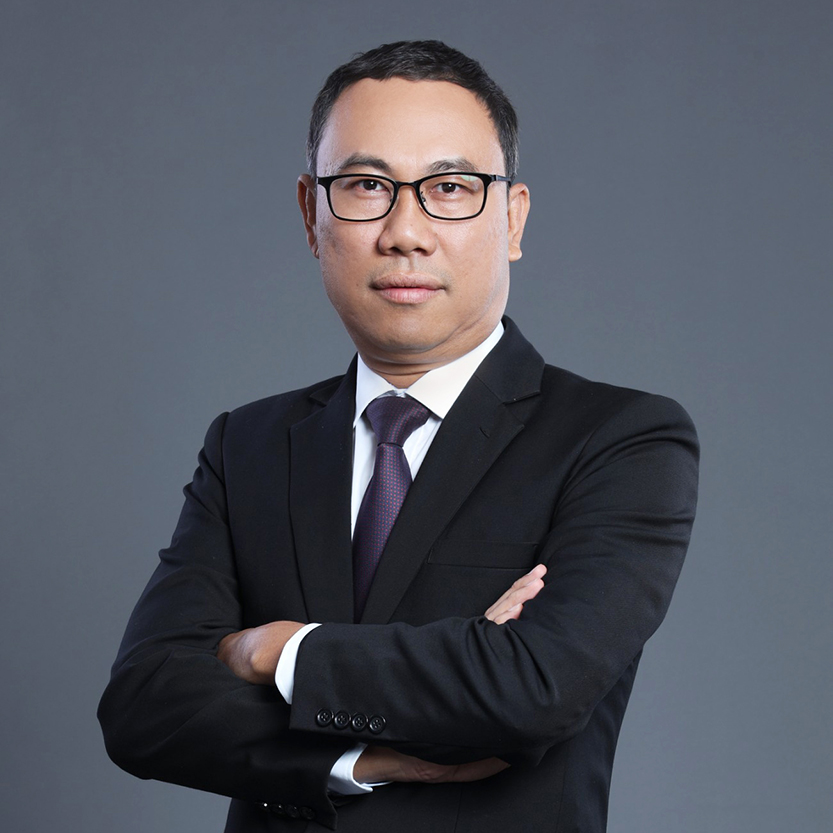 Vice-Chancellor of Hong Bang International University (HIU) 
Mr. Nguyen Ngoc Tuan graduated with a Bachelor's degree in English from Da Nang University and a Master's Degree in Education from Hanoi University of Education in 2003.
Mr. Nguyen Ngoc Tuan has more than 25 years of experience in the field of education and held the positions of Head of the Admissions Department of the Foreign Language Center, Chief of the Office of AUSP International Cooperation Program, Chief of the Marketing and Development Department of International Education Institute (IEI) of Vietnam National University – Ho Chi Minh City, Director of Admissions in Vietnam for La Trobe University, Melbourne, Australia.
At Nguyen Hoang Group (NHG), Mr. Nguyen Ngoc Tuan also held the positions of Executive Director of the iSchool system and Director of the Projects and Facilities Management Department.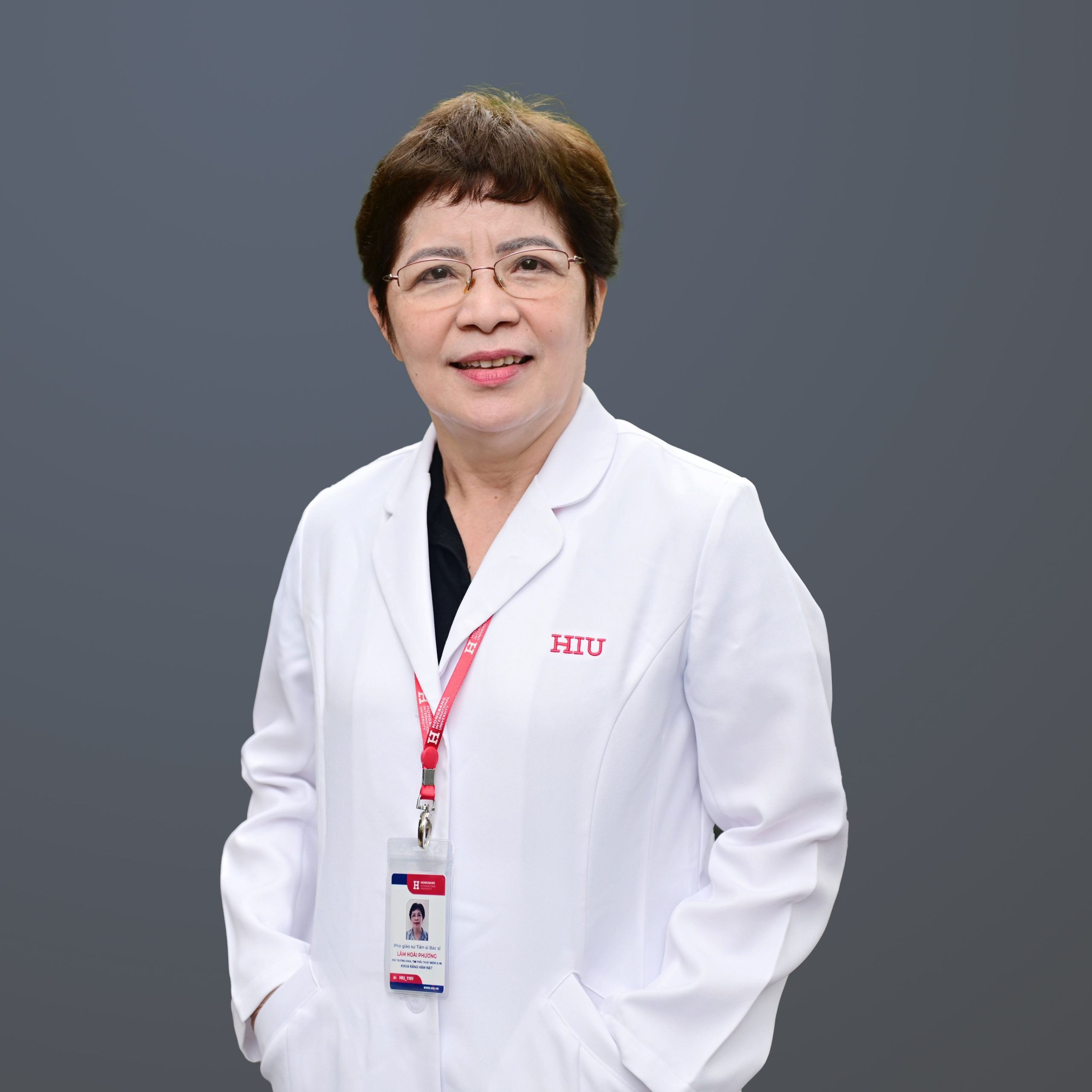 Associate Professor, Ph.D., Dr. Lam Hoai Phuong
Vice-Chancellor of Hong Bang International University
Associate Professor, PhD. Dr. Lam Hoai Phuong was famous as a "Golden Hand" in Face-Oral surgery; she is a Chairman of the Oral and Maxillofacial Surgeon organization in Ho Chi Minh City. Earlier, she enrolled in numerous crucial positions: General Manager, Head of Oral and Maxillofacial Department in famous hospitals and well-known domestic Universities such as General Manager of Central Dental Hospital HCMC (2006-2013), Head of Plastic Surgery – Maxillofacial Surgery Department in University of Medicine and Pharmacy HCMC (UMP) (2013-2019)—besides, the position of Associate Dean of HIU Oral and Maxillofacial Department, Associate Professor, Ph.D. Dr. Lam Hoai Phuong is also the General Manager of My Thien Oral and Maxillofacial Specialist Private Hospital; Vice President of the Vietnam Odonto-Stomatology Association.
Associate Professor, Ph.D. Dr. Lam Hoai Phuong is a top maxillofacial plastic surgeon who is dedicated to operating plastic surgeries for countless children with orofacial clefts. With more than 41 years of education experience as a pediatric surgeon in Vietnam, she collaborated with Operation Smile organization to travel to over 50 countries to bring a smile to thousands of children in vulnerable countries.
Above everything, Associate Professor, Ph.D. Dr. Lam Hoai Phuong committed wholeheartedly to instilling the next generation to enrich proficient knowledge, experience, work ethics, and career commitment.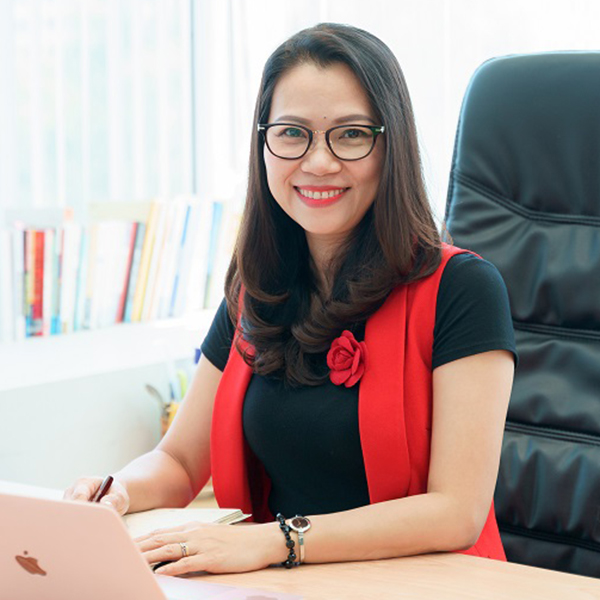 Ms. Tran Thuy Tram Quyen
Vice-Chancellor of Hong Bang International University
Master Tran Thuy Tram Quyen has more than 18 years of working in Newsmedia of Healthcare to develop public health projects in cities and an entire Southern Vietnam region. She also received an award from the Prime Minister in 2015.
From 2013 to 2017, she was responsible for the position of Deputy Editor-in-Chief and Representative of the South region of Sức khoẻ & Đời sống Newspaper – the core center of the Ministry of Health. In addition, Ms. Trâm Quyên contributed over 04 years of working at Nguyen Hoang Group as the Marketing and Communications Director.