Welcome to the Faculty of Pharmacy
Based on many different sciences, the main and most fundamental ones being chemistry and biology, Pharmacology is the science of drug research in two main areas – the drug-human association and how to use drugs to improve our society's health and well-being.
Pharmacology diverges into different fields, such as biomedical research, production, medicine distribution, quality assurance, pharmacology management, and drug instruction and development.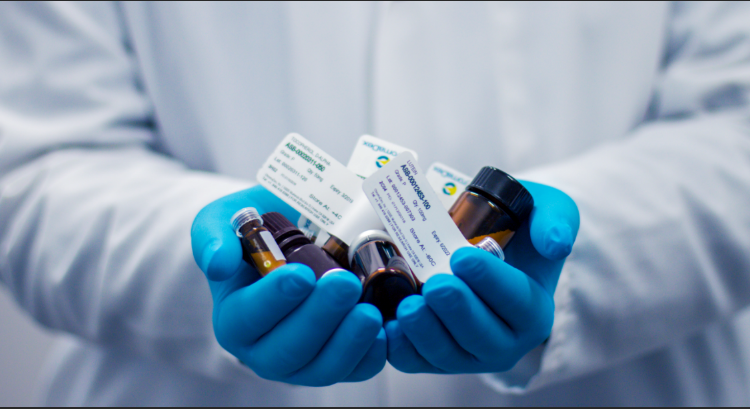 Practice at hospitals
During the study period, especially the last 2 years of the program, students will be trained in soft skills and practice specialized skills at major hospitals and medical institutions in Vietnam. Thus, upon graduation, they have firmly established foundations needed for professionalism and working skills.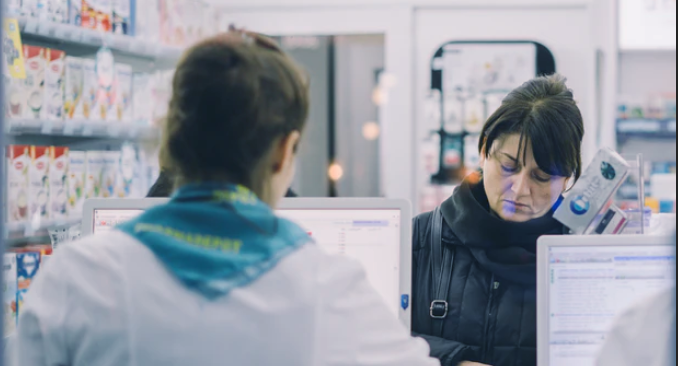 Open career opportunities
HIU students are seen as ones with professional skills that closely match the real needs of businesses because they get many opportunities to get access to companies while studying. Notably, companies have highly appreciated their communication skills in foreign languages ​​and teamwork skills.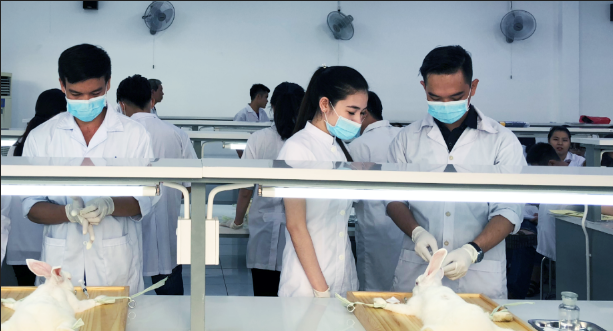 Training programs
The training programs are for international integration. Theory goes hand in hand with practice to well respond to social needs. The modern facilities include 14 practice rooms equipped with specialized equipment of the top level in non-public universities offering health science training.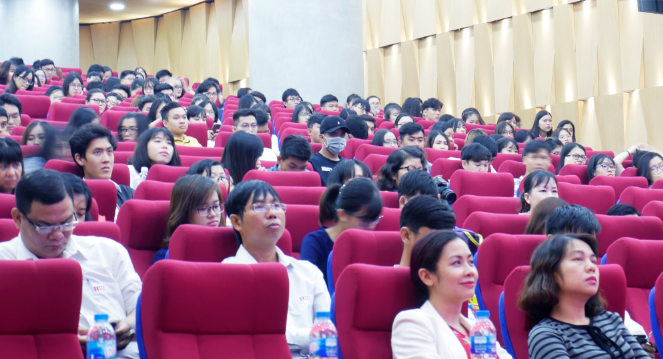 Lecturers
Faculty lecturers try their best in teaching and supporting the faculty in student management. It is the interaction between teaching and learning, between teachers and students that helps students feel the care of their teachers, the care of the university and helping hands from their friends.
Located at Dam Sen Campus, 120 Hoa Binh, Hoa Thanh Ward, Tan Phu District, Ho Chi Minh City, the Faculty of Pharmacy includes modern machinery and equipment and full laboratory tools to serve the teaching of 13 subjects.
In parallel with theoretical lessons, practical lessons help students consolidate knowledge they have learned, and get more practice to continually improve the skills required for a pharmacist.
Dedicated to teaching, the lecturers regularly update their knowledge to effectively and fully train their students at their best.
Specialties in Pharmacy
Pharmacology - Clinical pharmacy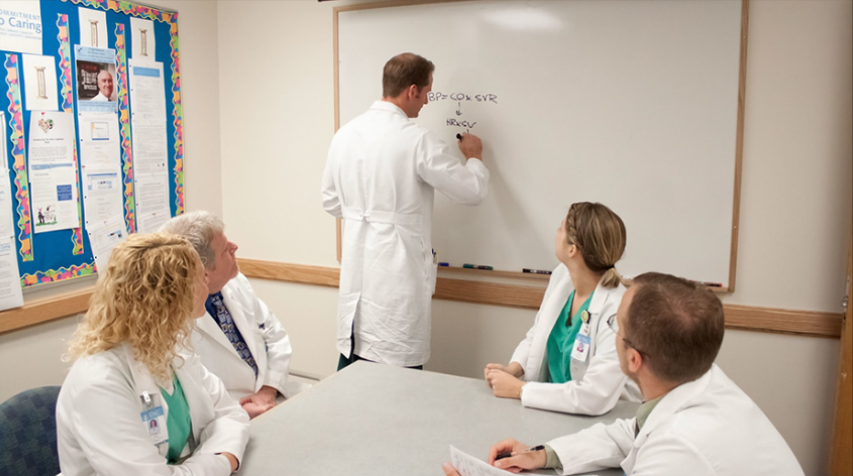 Pharmacology is the science that covers all studies of drug interactions with biological systems.
Previously pharmacists focused on drug problems pills. Yet nowadays, they work in clinical pharmacology with the role of informing and advising medical doctors fully, helping doctors detect errors in drug use.
Drug Management - Supply of drugs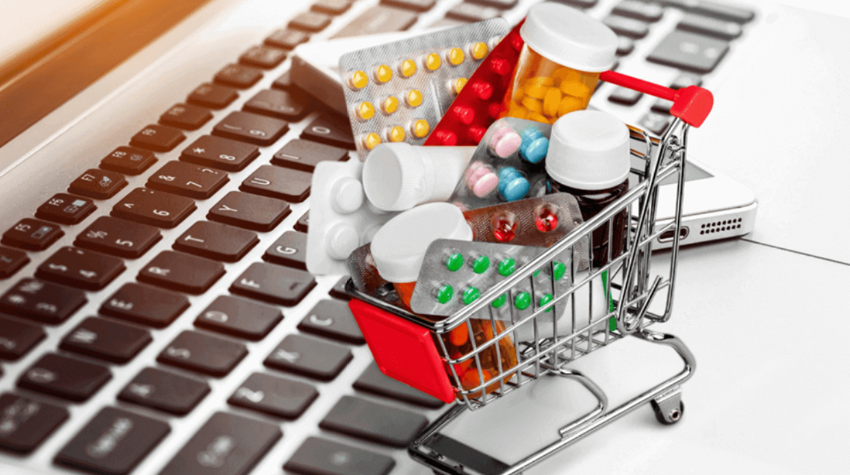 The subject of Pharmaceutical Management is part of the Faculty of Pharmacy. Its function is to teach health laws in general, the practice of Pharmacy in particular, as well as the business of Pharmacy, Social Pharmacy and Society Pharmacy for various types of pharmaceutical human resources training.
Oragnizations with training partnerships
The teaching staff of the Faculty of Pharmacy, Hong Bang International University includes doctors, masters and pharmacists who graduated from many prestigious domestic and international universities.
Department of Pharmacology
Department of Pharmaceutical Chemistry – Organic Chemistry
Departments of Clinical pharmacy
Departments of Analytical chemistry
Departments of Preparation
Departments of Pharmacy management
Departments of Physical chemistry
Department of Microbiology
Departments of Molecular Biology

Department of Biochemistry
Training Pharmacists at university level in the direction of specializing in Medicine Supply and Management and Pharmacology – Clinical Pharmacology, having good political qualities, professional ethics and good health, having knowledge and skills have solid expertise to perform well their specialized tasks, have the ability to do scientific research and self-study to improve their professional qualifications, contributing to meeting the needs of caring for, protecting and improving people's health.
Output standards of the training program
Knowledge
Applying the Party's policies and guidelines and the State's laws in the care, protection and improvement of people's health.Apply knowledge of basic science, basic medicine, public health and pharmacology in management, production, supply, preservation, instructions for use of medicine, cosmetics and functional foods .Apply specialized knowledge and traditional medicine in the conservation, exploitation, cultivation, processing and production of medicine of medicinal origin.Knowledge of basic science and basic medicine.

Having basic knowledge of pharmaceutical expertise and solid knowledge in the direction of Management – Medicine Supply or Pharmacology – Clinical Pharmacy;

Know and apply legal documents on pharmacy related to the field of specialized activities;

Understanding of medical organizations, organizational models and state management of pharmaceuticals; company models, medicine production and business; model of medicine quality management related to professional activities;
Skills
Specialized orientation
Management and supply of medicine:
Implement activities of planning, supply, storage and management of medicines at the hospital in accordance with the provisions of law and good practice guidelines; ensure efficiency, safety and economy.Organize and run the operation of a pharmacy in accordance with the law and in accordance with guidelines on good pharmacy practice.Organize and run the activities of a pharmaceutical wholesale company in accordance with the law and in accordance with relevant good practice guidelines.Information and guidance on medicine use within the scope of the specialty's mandate.

Ability to update knowledge of Medicine and Pharmacy and related fields, deploy and participate in scientific research in the field of expertise; can refer to professional documents in foreign languages
Skills
Specialized orientation
Pharmacology – Clinical pharmacy
Effectively implement clinical pharmacy work in hospitals and medical facilities.
Performing the role of a Clinical Pharmacist in the field of consulting drug use at the hospital, helping to optimize treatment regimens, ensuring effectiveness, safety and economy.
Perform the role of the Clinical Pharmacist in guiding the use of drugs in pharmacies and the community.
Perform the drug information function in various appropriate forms for patients, health workers and the community.
Ability to update knowledge of Medicine and Pharmacy and related fields, deploy and participate in scientific research in the field of expertise; refer to professional documents in foreign languages.
Supporting skills
Soft skills
Teamwork
Coordinate well with colleagues to implement pharmaceutical activities.
Communicate effectively with colleagues, patients and the community.
Language skill
Able to communicate normally and read and understand specialized documents in English.
IT skill
Proficient in the use of computers in professional activities.
Search and collect documents in the field of pharmacy (library, magazine, Internet …)
Ability to apply information technology in drafting, reporting, presenting documents, calculating statistics and exploiting specialized documents
Attitude
Devoted to the cause of caring, protecting and improving people's health.
Respect, sympathize, share and wholeheartedly serve patients and customers.
Respect and sincerely cooperate with colleagues, preserving and promoting the good tradition of the industry.
Appreciate the combination of modern medicine with traditional medicine.
Respect the law, properly and fully fulfill obligations and professional requirements.
Be honest, objective, have a spirit of scientific research and a sense of lifelong learning and career development
University pharmacists will take charge of pharmaceutical work at treatment facilities such as hospitals, health centers, health departments, etc., drug production facilities such as pharmaceutical factories, business establishments such as pharmaceutical companies. At home and abroad, pharmaceutical and cosmetic quality inspection and supervision facilities such as testing institutes, …
Improve qualifications after graduation
University pharmacists have the ability to participate in teaching, scientific research and management in training and research units in the field of Medicine and Pharmacy such as universities, research institutes, etc.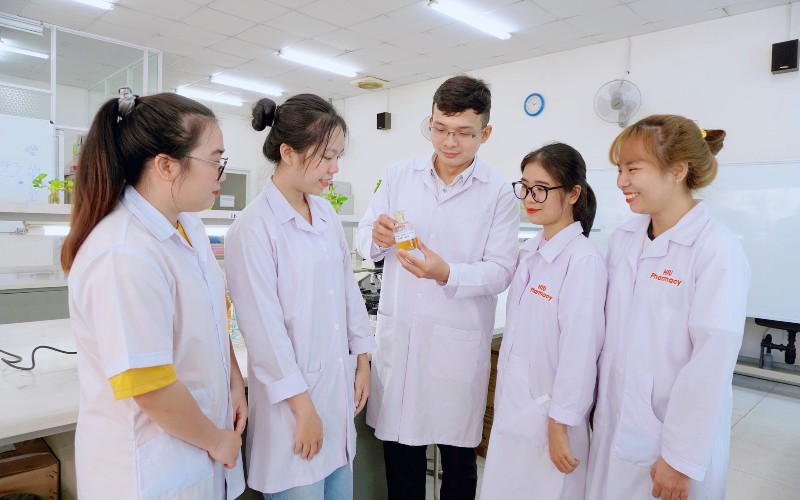 According to Pharmacist Ly Hong Huong Ha, MA, Deputy Head of Pharmaceutical Materials – Plants, Hong Bang International University, these…
Xem thêm
Blog Post: Nothing not found.
Ban chủ nhiệm
ThS. Trần Thị Thu Hằng
– Phó khoa phụ trách khoa Dược
– Email: hangttt@hiu.vn
Ths. Trần Thị Thu Hồng
– Phó Trưởng khoa Dược
– Email: hongttt@hiu.vn
TS. Huỳnh Lời
– Phó Trưởng khoa Dược
– Email: loih@hiu.vn
ThS. Hồ Thị Thạch Thúy
– Phó Trưởng khoa Dược
– Email: thuyhtt@hiu.vn
Liên hệ Khoa Dược
Địa chỉ: 120 Hòa Bình, P. Hòa Thạnh, Q. Tân Phú.
Điện thoại: 028.7308.3456 (ext: 3418)
Email: pharmacy@hiu.vn
Website: Khoa Dược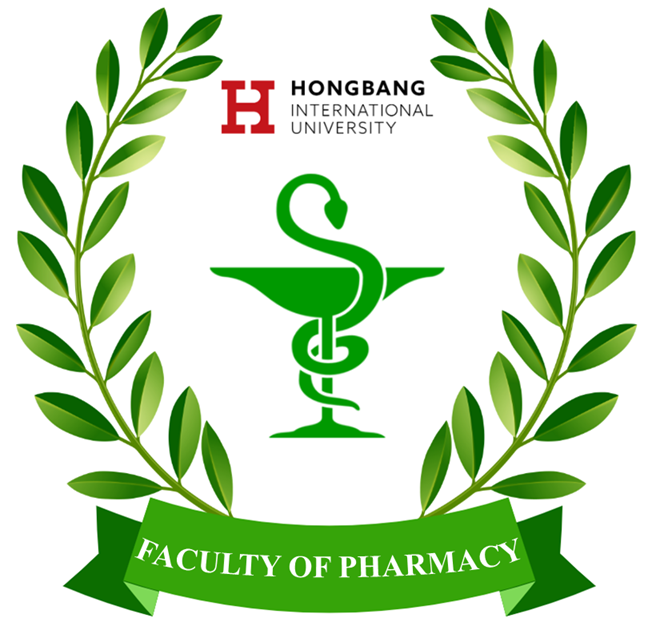 Description of the modules of the Pharmacist Bachelors' Program
The University Pharmacist training program with sector code 7720401 includes the following knowledge blocks: general education, health science, professional education (including basic knowledge industry knowledge, and specialized knowledge).
The content of the modules in the University Pharmacist training program is presented in detail in the file: "COURSE CONTENT – UNIVERSAL PHARMACOLOGY TRAINING PROGRAM"