Cập nhật lần cuối vào 19/05/2021
Grapping social needs and implementing instructions of the ministries of Health; Education and Training in developing dentistry human resources, the Faculty of Odonto Stomatology, Hong Bang International University, in 2017 officially started to take in dental students for its international advanced programs.
Odonto Stomatology is Hong Bang International University's excellences
Hong Bang International University has been training nurses in dentistry since 8/2011. It has a team of senior lecturers in the training of Dentistry human resources, as well as a lot of experience in their work from Faculty of Odonto Stomatology (University of Medicine and Pharmacy, Ho Chi Minh City) and National Dental Hospital Ho Chi Minh City. For nearly 5 years, HIU's Faculty of Odonto Stomatology has trained 19 courses on Dental Nursing, on Odonto Stomatology nursing specialists, Dental Assistants; in which 5 courses were in collaboration with Military Medical Middle School. The total number of graduates from the courses exceeds 1,000.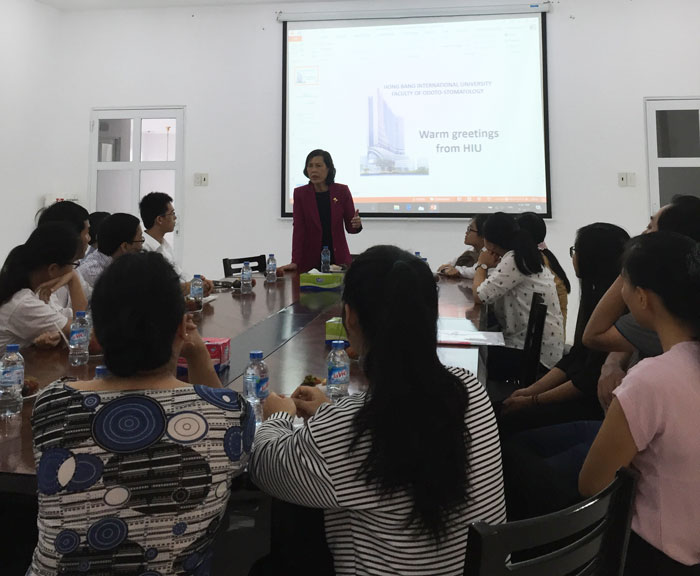 Training focuses on international factors
HIU's training frametime in Odonto Stomatology lasts 6 years. The subjects account for about 80% of the training program at university level, equivalent to 197 credits. In which, the general knowledge part has 39 credits. The compulsory knowledge for professionalism has 136 credits, including the basic knowledge of 60 credits, the group of specialized knowledge is 76 credits, the supplementary knowledge group is 16 credits; and 4 optional credits.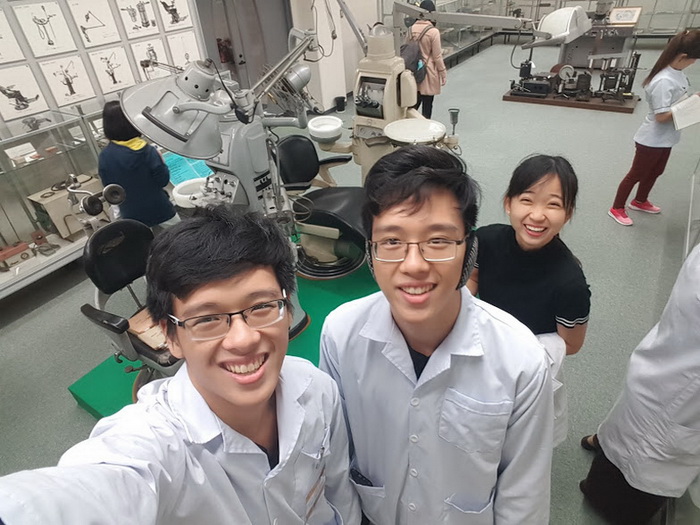 Graduation thesis or graduation exams account for about 10% of the training program, equivalent to 4 credits. Thus, there are 201 credits in all.
While studying at HIU, Odonto Stomatology students learn specialized English to help them easily integrate quickly into the international environment right after graduation.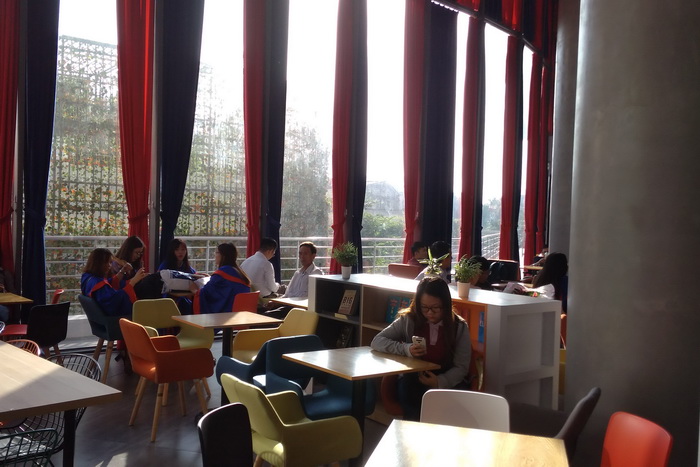 Enjoy learning and entertainment facilities
In addition to the sterile high-tech rooms for students to practice, during theoretical hours, the students can study at HIU's Ship of Knowledge Building with modern facilities equipped with 5-star standards to serve their studying, research and entertainment with modern classrooms, multi-function library, coffee garden Romeo & Juliet …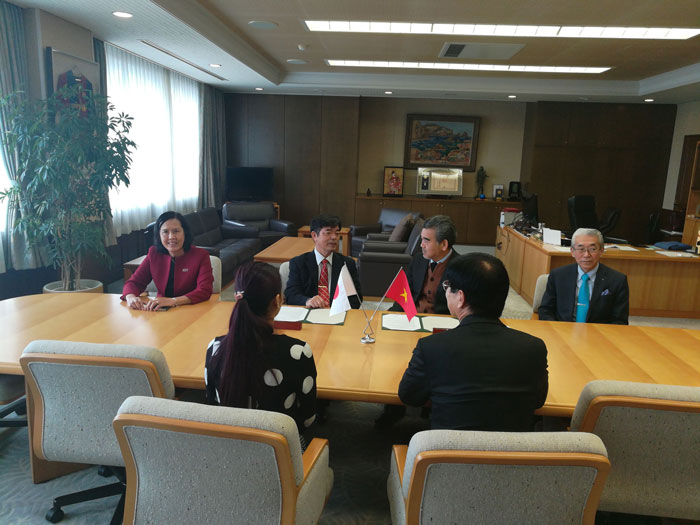 International inter-university programs
In February 2017, HIU signed an agreement with Hiroshima University, Japan in training high quality human resources in dentistry. In addition to the advanced international training programs, qualified students can also join the international pathway program "1 + 4 + 1". The first-year students will study at HIU, the next 4 years they will study in Japan, totally using English and Japanese languages (basic level), and the final year will see them get clinical practice at HIU.
HIU is a Nguyen Hoang Group member.