Cập nhật lần cuối vào 18/05/2021
Starting in the 2019-2020 school year, the Integrated Clinical Case course has initially created inspiration for first-year students and lecturers, also gained positive responses at the end of the course.
The new course covers Odonto Stomatology clinical situations integrated with basic scientific knowledge (physiology, chemistry, biology, and genetics) and biomedical science (organ anatomy, head and neck anatomy, dental anatomy), which are studied in the first year to help learners better understand basic modules and know how to apply them in practice. This is both vertical integration (basic subjects) and horizontal integration (subjects in the same module and in year one).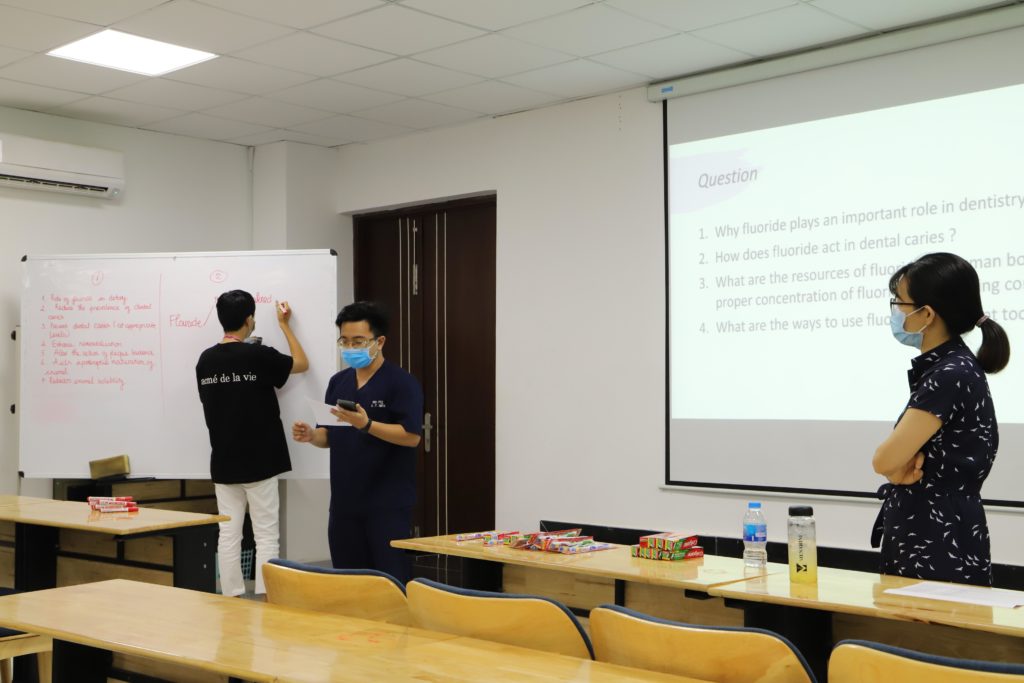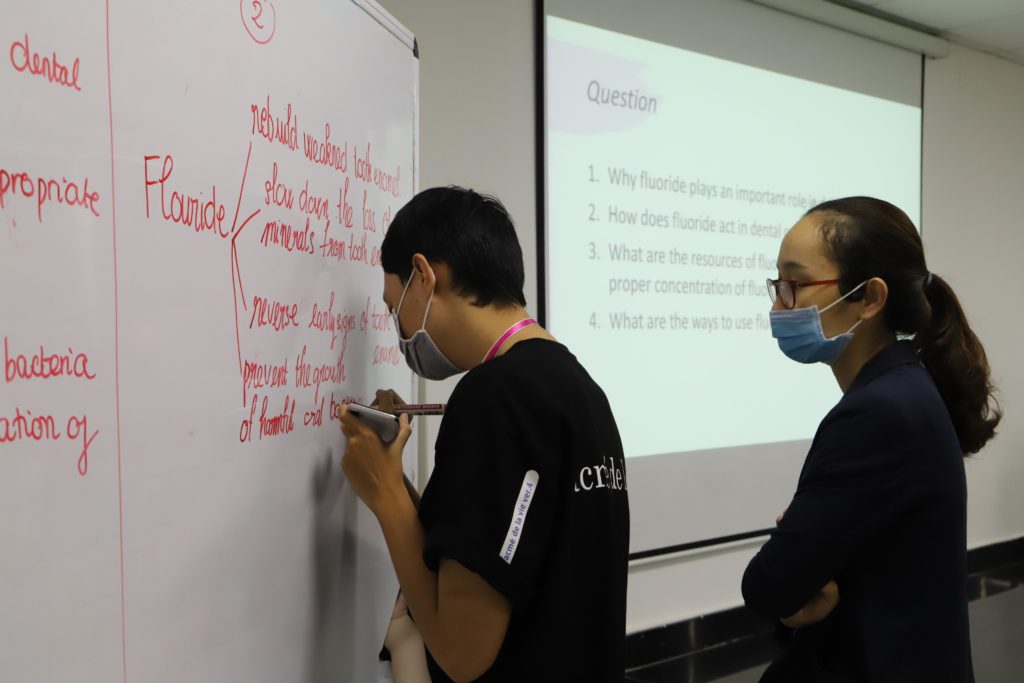 With all Odonto Stomatology Faculty lecturers joining and well-prepared contents, diverse lecturing ways, the initial results are quite good even though this is the first time the Faculty develops the course subject.
A survey showed that students enjoyed and appreciated the lessons in the form of group discussions. Many of them suggested adding more basic integrated clinical cases.
It is more interesting that classes are designed separatelly for English and Vietnamese programs with many specialized terms explained by experienced lecturers.
DO YOU WANT TO STUDY THE AMAZING AND REALISTIC SUBJECTS?