Cập nhật lần cuối vào 22/05/2021
Ha Vi came from Dalat City, the city of thousand flowers. She has overcome nearly 60 other students from the first to the "FINAL ROUND OF MISS HIU 2020". With her confidence, bravery, intelligence, and beauty, she excellently crowned the highest position of the contest MISS UNIVERSITYof Hong Bang International University 2020.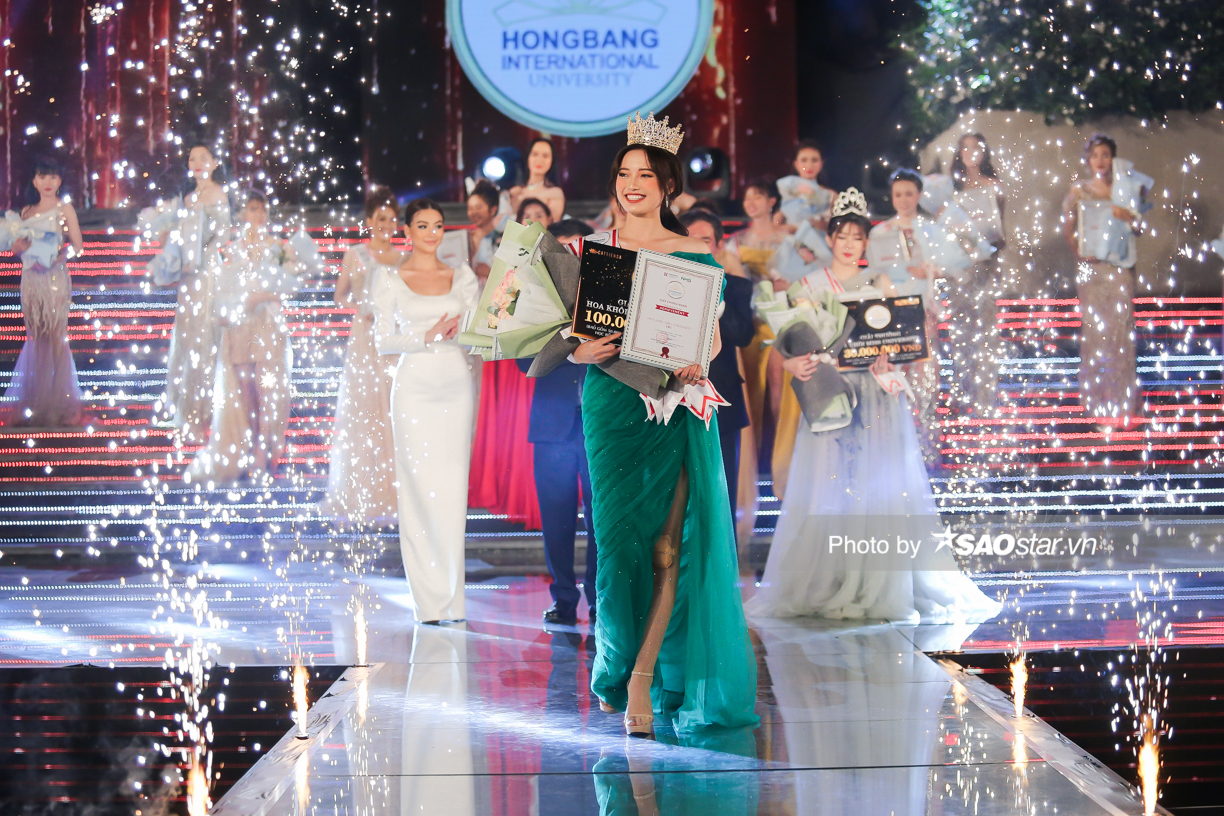 Le Thanh Ha Vi took home two prizes from the competition:
– MISS HIU 2020
– MOST POPULAR CANDIDATES
In addition to Miss HIU, other 2 students from the Faculty of Social Sciences and Humanities also entered the top 10 of the contest:
– Phan Ho Bao Ngoc, a freshman student of the International Relations. – Nguyen Thi Phuong, a freshman student of the Multimedia Communications.