Cập nhật lần cuối vào 17/06/2021
Do you want to participate in activities and events? And how sensitive are you to current events or news?
➔ Reaching the contents of Event Management here.
Are you a self-assured, dynamic individual with excellent communication skills?
➔ Learning about Media Relations as well as some topics about Artists, Partners, and Customer Service.
Do you enjoy coming up with and putting your ideas into action?
➔ Acknowlede about journalism while also creating multimedia products.
Do you frequently plan and "manage" everything meticulously?
➔ Interesting in the contents of Media Planning… …Fortunately, all of these topics are covered in Hong Bang International University's Public Relations program.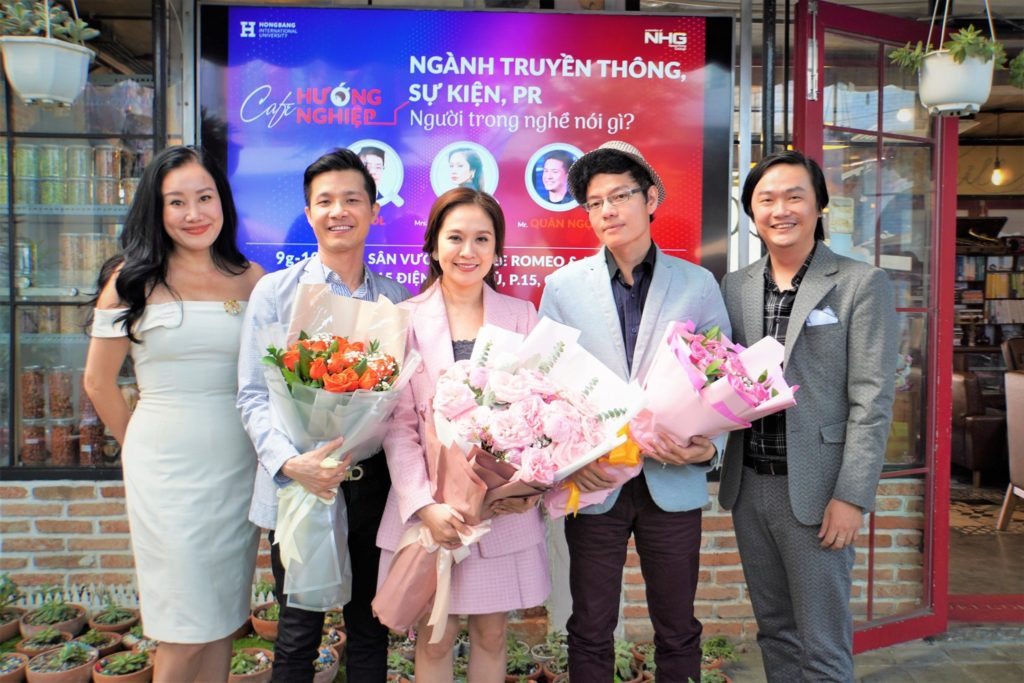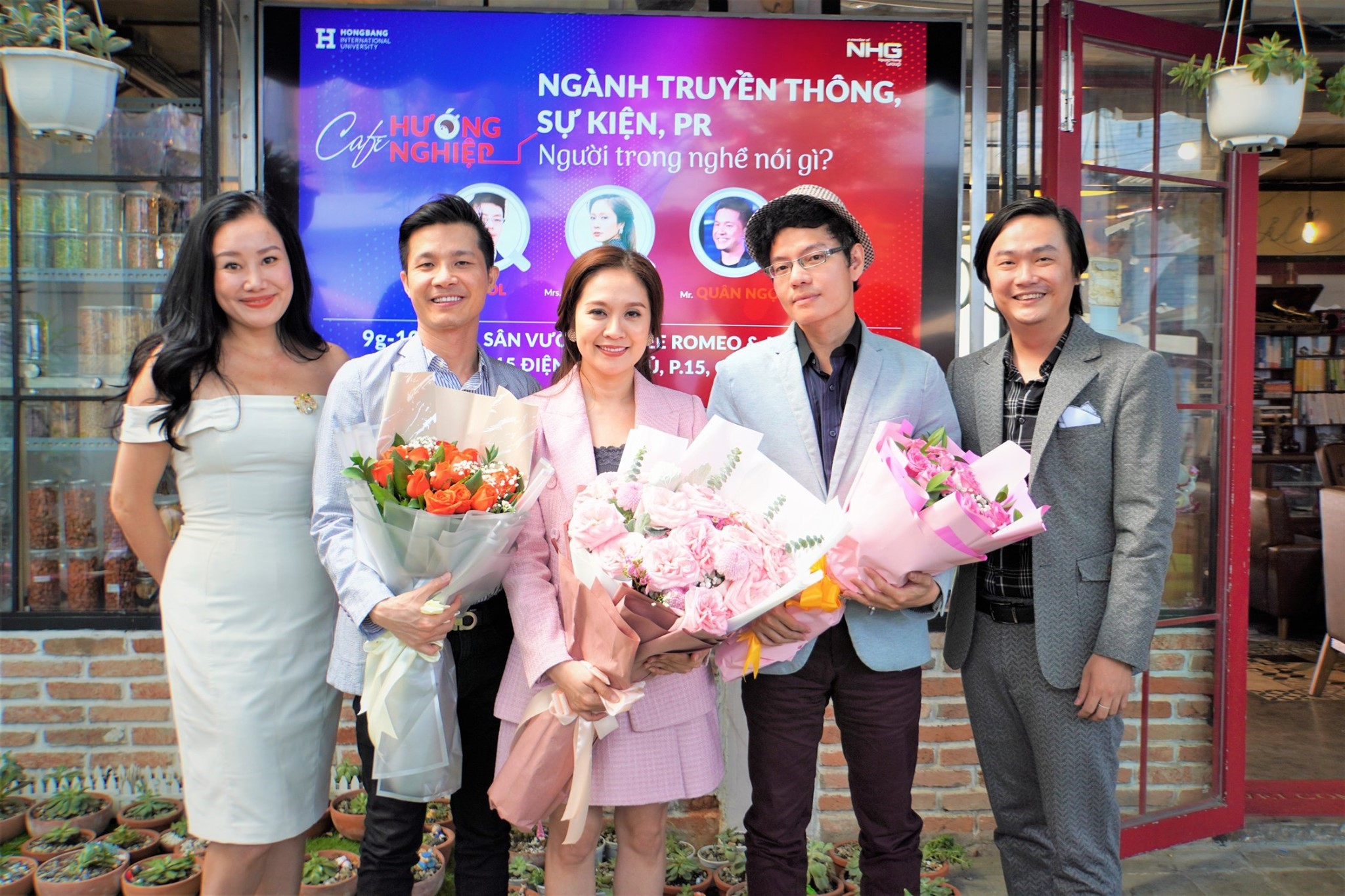 Public relations (PR) is the execution of specific tasks and strategies to establish a relationship between an organization, an enterprise, and the community, customers (current and potential), investors, media… in order to shape and affirm the name or product brand throughout the operation and development process.
Why studying Public Relations at HIU
We offer the two most important specializations of PRs:
Public Relations: Training professionals to build, maintain and develop the image and relationship between agencies, organizations, businesses… with target public groups.
Branding Communication: Training a team specializing in building and organizing brand communication activities for businesses in order to develop sustainable brands.
– About 30-40% of the course time is devoted to practicing communication skills, problem solving, building images and establising mutually beneficial relationships between corporate-clients, corporate-community, and corporate-communication.
– Hong Bang International University has extensive business relationships. In the last two years, students majoring in Public Relations are allowed to practice and practice at relevant agencies, organizations and businesses with career orientations to improve their ability to handle situations and communication skills. , make decision… – Full-time lecturers the Department of Public Relations hold high qualification obtained from reputed universities with diverse expertise in communication, marketing, advertisement, business administration…. together with visiting lecturers invited from corporates and agencies adding practical experience to the cirriculum.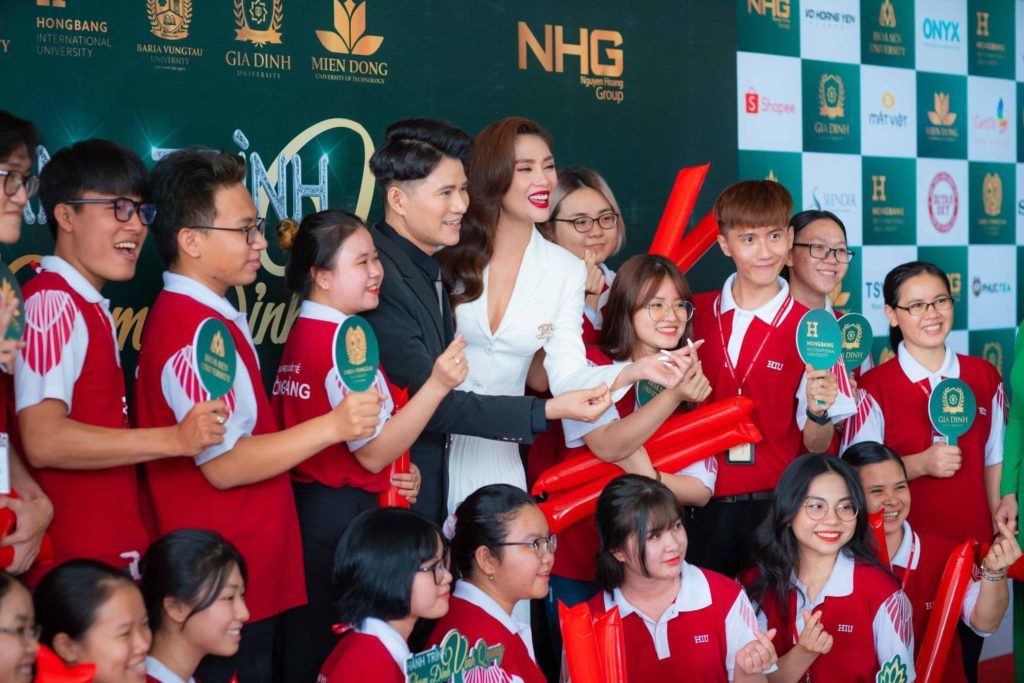 Vibrant Job opportunities
Currently, the growing demand for brand positioning necessitates that almost all businesses beef up their professional public relations staff. As a Public Relations professional, you can work as a spokesperson for a company, organization, or individual (politician, businessman, celebrity, artist, doctor, etc.). You will be in charge of developing the communication strategy and thinking about how to get the information that individuals and businesses need to share out to the public, thereby strengthening the relationship between individuals, businesses, and customers.
Statistics in Vietnam indicates that the average salary for a Public Relations (PR) specialist is always at the top of the list when compared to other industries, ranging from VND 10-15 million per month, possibly even thousands of USD depending on your ability and experience.
Your choice – your future. Public relations is an excellent career option that provides a variety of enjoyable experiences for all of us.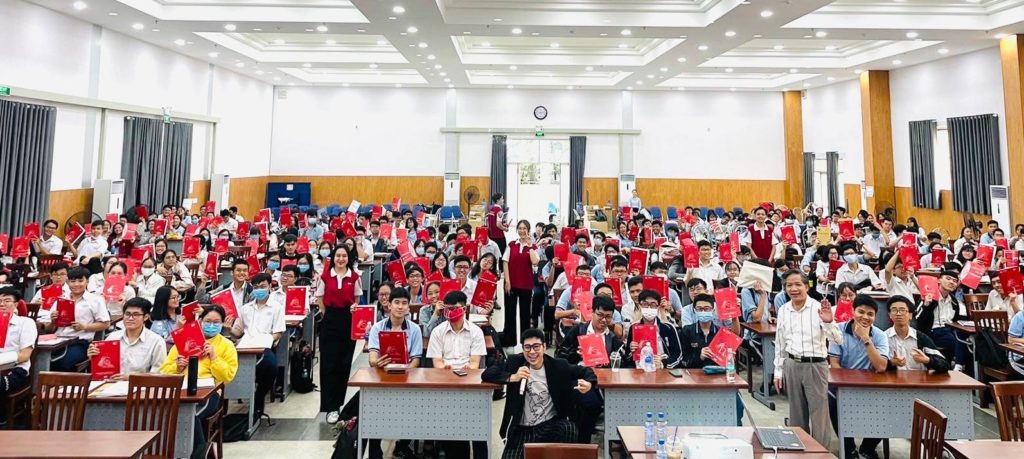 Which admission examination do Public Relations prospects take?
Currently, there are 6 admission methods at Hong Bang International University, as following:
– Reviewing the 2021 National High School Graduation Examination result
– Reviewing High School Study result
– Reviewing HIU's Competency Assessment result
– Reviewing SAT (Scholastic Assessment Test) score report
– Direct admission
– Reviewing the Vietnam National University – Ho Chi Minh City Competency Assessment result
For Public Relations major (Code: 7320108), admission is based on 4 combinations including:
– A00: Mathematics, Physics, Chemistry
– A01: Mathematics, Physics, English
– C00: Literature, History, Geography
– D78: Literature, Social Sciences, English