Cập nhật lần cuối vào 05/07/2021
Overview of the IR major
International Relations is a field of study that focuses on the interaction among nations as well as between nations and non-governmental organizations in such aspects as politics, culture, economy and security. The academic discipline trains future professionals for diplomatic agencies, international organizations, multinational corporations, and non-profit organizations with the aim to further cooperation between nations for the benefit of trade, security, living quality and environment. In the era of the unprecedented economic integration based on the information technology boom and making our world "flat, hot, and crowded" as stated by Thomas Friedman, the research and training of IR should be interdisciplinary regarding such fields of study as economy, culture, history and political science. On that basis, IR students take into consideration and resolve such global issues as human rights, world hunger, environment, international trade, globalization, security, global ethics and political environment – things that currently has influences both directly and indirectly on human life.
Highlights of the IR program at HIU:
– The program underlines HIU's strategic vision and desire to lead.
– The program is proud to provide students with excellent learning experience.
– Courses started in 2003.
– The curriculum is in compliance with international standards.
– There are a regular Vietnamese-based program and an English-based program.
– A faculty is made up of well-experienced instructors and lecturers.
– Modern facilities and a multicultural learning environment are crucial components of your success in a world of integration and development.
– Key training objectives of the IR program at HIU are:
To provide a complete core IR courses.
To develop a set of preparatory skills for global citizens.
To emphasize improvement of English skills and acquisition of professional English, plus some competency of a second foreign language.
To construct and enhance the awareness of a world of volatility at present.
To train students in applied modules and credit-based projects.
To engage in exchange programs with institutions overseas for students' first-hand experiences of the world.
Why should you trust the IR program at HIU?
1/ We are very well aware of our educational mission:
The IR curriculum at HIU is based on UNESCO's Four Pillars of Education in the 21th century as suggested by Jacques Delors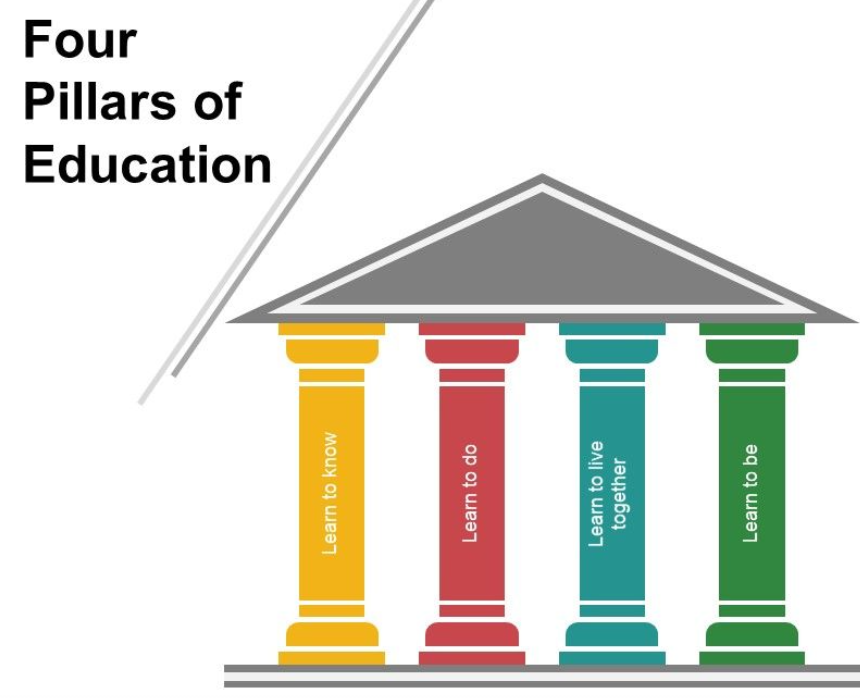 | | | | | |
| --- | --- | --- | --- | --- |
| The four pillars | Learn to Know | Learn to Do | Learn to Live Together | Learn to Be |
| Specific outcomes | Develop (1) the core knowledge of IR and (2) the needed skills for contributing to social development. | Apply creatively the learned expertise to the development of (1) work skills, (2) practice tips, (3) life skills, (4) personality, (5) competency and (6) attitude. | Develop social skills and values such as (1) respect and (2) care for others, as well as (3) interpersonal skills and (4) appreciation for the world's diversity. | Focus on human's holistic development for utmost enhancement of human potentiality in thinking, decision making, and acting independently towards innovation and creativity. |
| Course offerings | Introduction to IR History of CivilizationsSeminars on areas countriesIntroduction to college study | Global issuesNegotiation skillsMultilateral diplomacyInternational CommunicationsPublic Relations | Cross-cultural CommunicationIntroduction to PsychologyIntroduction to SociologyInternational Security | GlobalizationHuman SecurityCritical ThinkingProfessional English and foreign languages training |
2/ We always focus on the best education environment for students' holistic development. The syllabi and class activities are based on the Bloom Taxonomy for holistic development of students who enroll in the IR program at HIU.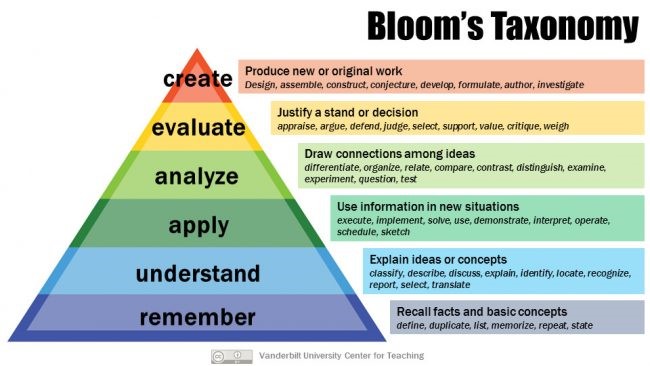 Lượt xem: 694