Cập nhật lần cuối vào 17/11/2021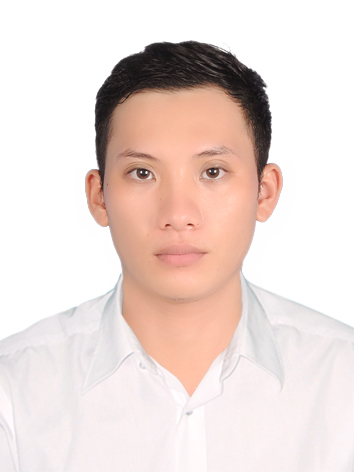 Dung Tran Trung
Contact Information
Full name: Dung Tran Trung
Faculty of Medicine, Hong Bang International University
Adress: 120 Hoa Binh, Hoa Thanh, Tan Phu District, Ho Chi Minh City
Position: Lecturer of Department of Medical Biochemistry
Email: dungtt@hiu.vn
2. Education
* 2009 – 2013: Bachelor of Science in Biology (Major in Biochemistry)
University of Science, Vietnam National University – Ho Chi Minh City (VNU-HCM)
* 2015 – 2019: Master of Science in Biology (Major in Experimental Biology)
University of Science, Vietnam National University – Ho chi minh City (VNU-HCM)
* Training courses and workshops:
"Training Workshop on Molecular Detection of Cassava Pathogens" for Phytoplasma and Sri Lankan Cassava Mosaic Virus.
Working
* 2020 to now: Hong Bang International University
* 2015 to 2020: Lecturer of Department of Physiology and Biochemistry, Faculty of Agronomy, Nong Lam University, Ho Chi Minh City.
2. Projects
"The project for Development and Dissemination of Sustainable production system based on invasive pest management of Cassava in Vietnam, Cambodia and Thailand " from 2016 – 2020, funding from JICA (Japan Internatioal Cooperation Agency). Position: Member of Disease and molecular team at NLU.
"Creating in vitro Cartilage-patch by combination Adipose-Derived Stem Cells and Decellularized Bovine Pericardium" at Tissue Engineering and Medical Biomaterials Laboratory.