Cập nhật lần cuối vào 15/11/2021
ABOUT FACULTY OF MEDICINE
Hong Bang International University (HIU) has 10 faculties, 1 Institute of Education Science and Teacher Training with 49 majors in most of the important fields with high demand of society, in which, Block Health Sciences is considered a spearhead with strong investment in facilities and teaching faculty who are leading professors and doctors in the industry. HIU Health Sciences includes 7 departments: Medicine, Odonto – Stomatology, Nursing, Physical Therapy & Rehabilitation, Medical Laboratory, Pharmacy and Midwifery.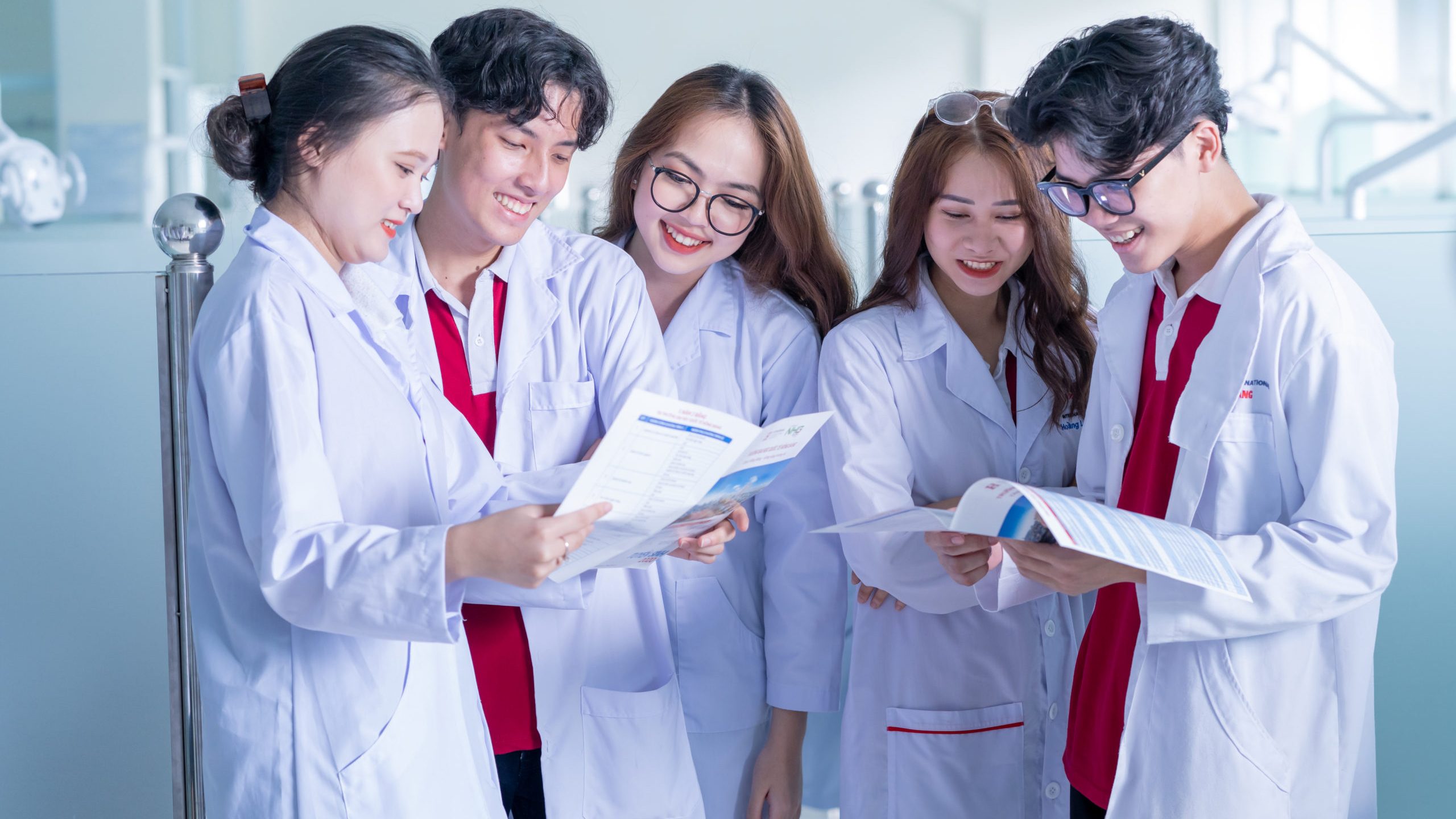 Faculty of Medicine is an educational institution to train medical executive at undergraduate and postgraduate levels, scientific research, and technology transfer. The lecturers participating in teaching at the Faculty of Medicine are professors, PhD graduates from abroad, or have experience in teaching in an international environment. Including PhD Dr. Nguyen Thanh Duc – Former Deputy Director of Hospital 175 – currently Head of Medicine, Dr. Mai Van Thin, who has 40 years of experience in teaching anatomy and practical surgery, Dr. Vu Gia Phong graduated from the University of California, Berkeley – No. 1 Public University in the world (according to US news ranking), a student of Nobel Prize-winning professors; …Teaching Faculty are one of the outstanding features that have contributed to the training quality and reputation of the HIU over the years.
To serve the teaching process and meet the needs of clinical good practice for Health Sciences students, Hong Bang International University will renovate and build a new campus, turning campus II at 120 Hoa Binh Street, Hoa Binh Ward, Tan Phu District, Ho Chi Minh City becomes a Complex in health training, care, and treatment. Campus II with a new appearance will include Hospital; Hotel – HIU Sulyna and Training Center – HIU University.
With HIU Hospital, campus II will be the most modern center for research and training in the health sector in the country, gradually becoming a leading facility in medical examination and treatment in terms of standards, medical ethics. and apply the latest scientific research in clinical practice in the near future.
Besides facilities, creating the prestige of Hong Bang International University lies in its commitment to ensuring 100% of job opportunities. HIU students enjoy many benefits from HIU's close relationships with local and international partners, hospitals, and public health centers, which are an opportunity for students to be ready enter the real working environment as soon as they graduated.
HIU's current partners are Tu Du Hospital, Cho Ray Hospital, 30-4 Hospital, Thong Nhat Hospital, Children's Hospital, An Binh Hospital, Vinmec, Vitoria International Clinic… ensure students can practice and work at hospitals right from the first year of university, as well as be taught directly by outstanding doctors and nurses during their studies.
Especially in 2020, Hong Bang International University signed a cooperation agreement with Hoan My Medical Group to train and develop medical human resources. Students in the Health Sciences of the HIU have the opportunity to practice at hospitals and clinics under the Hoan My system.
In the academic year 2021-2022, Hong Bang International University is expected to have many new majors, focusing on those that are in high demand by society, especially opening 8 new majors in the field of Health Sciences includes Medical Imaging Technology, Dental Health, Nutrition, Child Care, Therapy Activities, Hospital Management, bringing the total number of fields of study in the Health Sciences up to 16 majors, especially in the system of private schools that have trained in fine health up to the present time.