Cập nhật lần cuối vào 23/08/2022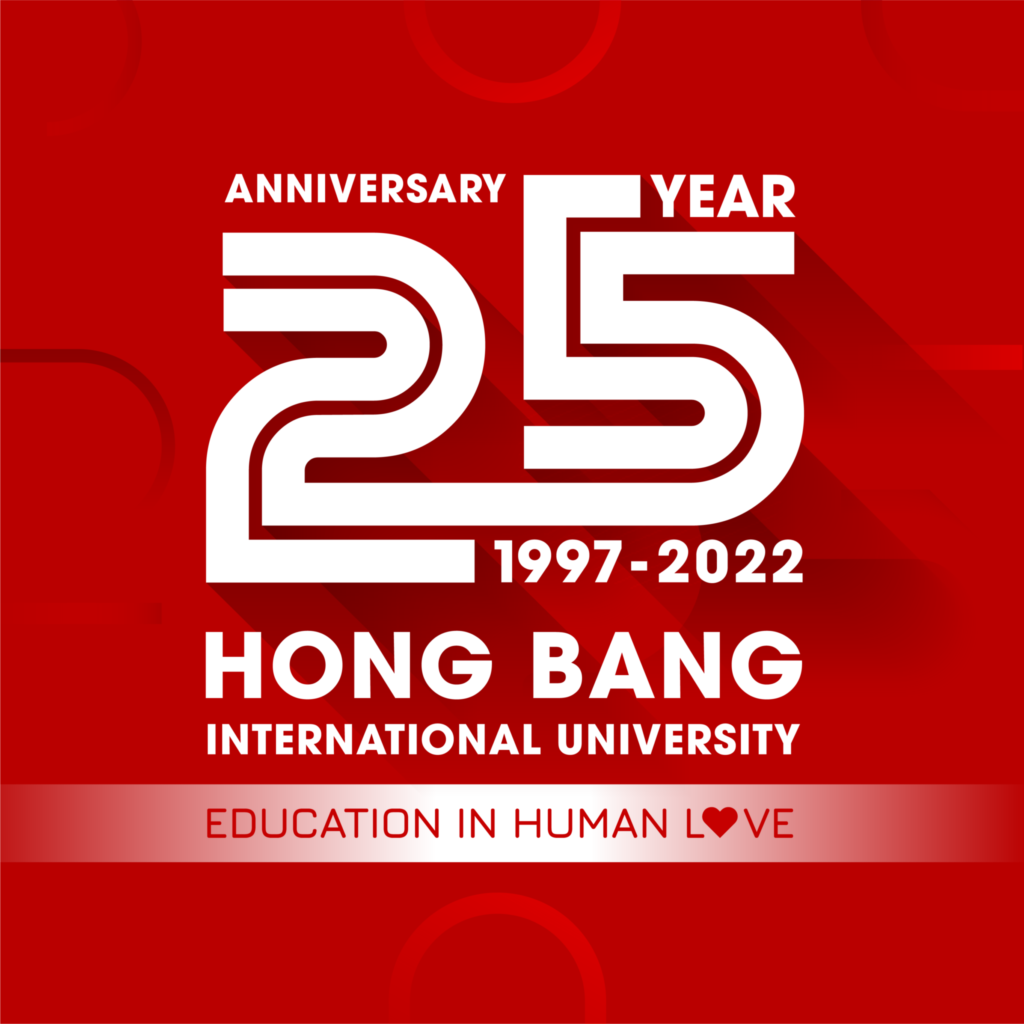 On July 11, 2022 – Hong Bang International University official step into a new world – a feeling of being an "adult" after walking through 25 years with the Ship of Knowledge which is thriving in the ocean waves. (11/7/1997 – 11/7/2022)
This voyage is a contribution of the entire University administrators and Staff. After many years, Hong Bang Private University puts all of its efforts into the goal of becoming an International University. As a result, HIU is proud to have over 80,000 graduates who were Ph.D., M.A., Specialists, Bachelors, Pharmacist, and Technicians. In addition, HIU has 37 majors that focus on the trend of high-demand occupations and acutely target the School of Health Sciences.
Our programs are various in several programs:
• Vietnamese
• English
• International Affiliation
• Domestic Study Abroad
• Double Majors (5 years 2 degrees)
In 2022 – the remarkable year became a tremendous milestone for HIU when we officially offered admissions for the first group of international students were being admitted to our Medical Department. Those international students came from India, Honduras, Nigeria, Russia, etc., and registered at our School of Health Sciences. This means the HIU gradually became a prestigious school that tried to reach a higher rank in the global Study Abroad list. We are currently moving toward the next goal of "Education Export."
University administrators are committed to working unstoppably to make HIU develop in the future, to become a center for training high-quality employees for our country. From July 11 – December 30, 2022, – there is a series of our 25th Anniversary activities for all professors, Staff, and students to review what we have done. On the other hand, we justify our achievements from the establishing period until now, especially during the "renewal period." Enhance, we learned from our experience to provide solutions to develop and build HIU in the future.
On the other hand, there are many outstanding activities in development, or an individual has an impressive achievement to grow with our University. At the same time, HIU also operates multiple meetings and conferences to let our professors, Staff, and students meet and greet; it also promotes the connection between professors and students, the passion for working to build the relationship between professors, Staff, and students in 25 years.
This series also launched: Sports, Scientific Conferences, Academic Competitions, meet and greets events to communicate with our Staff – professors- students – alumni students; establish the traditional exhibition room and produce the HIU yearbook for the 25th Birthday. Similarly, our activities at the level of Academic Schools/Institutes/Departments/Centers.
Hong Bang International University is proud of what we have gone through with the accompany of our administrators, professors, Staff, and students in 25 years that developing the Ship of Knowledge stronger.