Cập nhật lần cuối vào 23/08/2022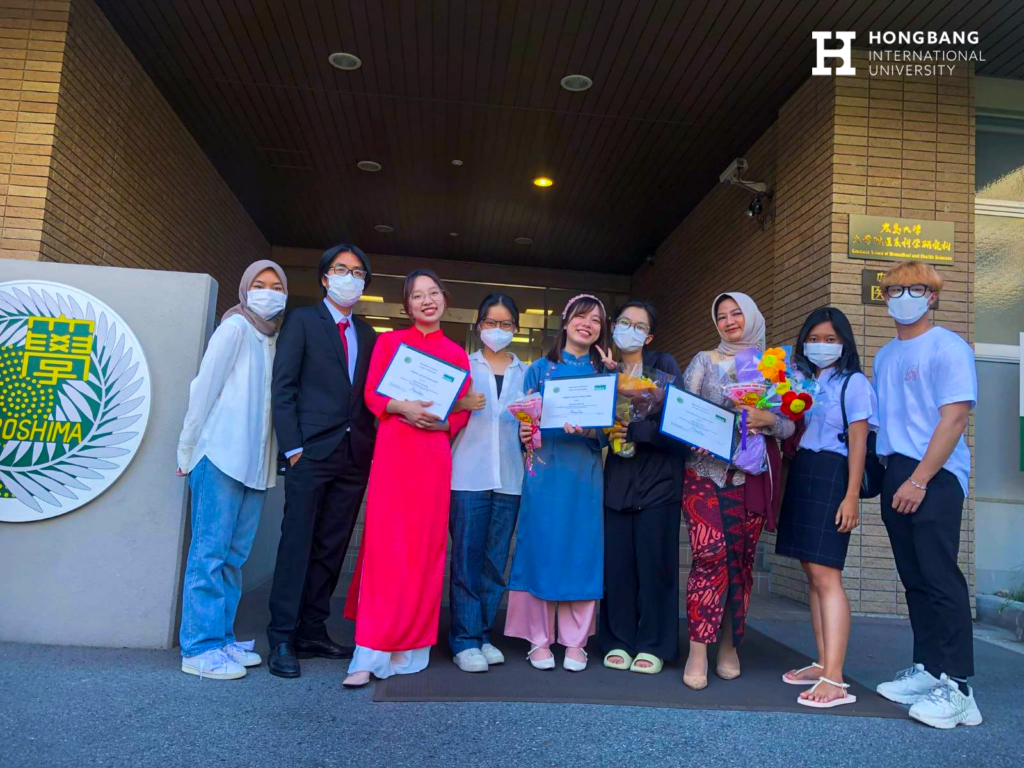 On August 1st, 2022 – The first group of Hong Bang International University (HIU) students and other international students selected to join the 1-4-1 Exchange Student at Hiroshima University, Japan, finally accomplished their program after 4-year. The faculty of Odonto-Stomatology operated the virtual completetion ceremony. HIU organized this virtual ceremony at HIU – Center 2 with the participation of the head of Hiroshima University and other universities such as Indonesia and Cambodia. 
Hiroshima University is a senior and prestigious school with enormous academic training programs. Therefore, to participate in the Exchange Student program in Japan, students must have a connection with Hiroshima University. In Vietnam, HIU is the only private University linked with Hiroshima University to work on the 1-4-1 Exchange Student program (one year in Vietnam, four years in Japan, and the last year back to  Vietnam) and another Exchange Student with 6 HIU students. Hiroshima University will sponsor our nominators for four years, and one excellent student will receive a financial grant each month. 
Head of the Biomaterials Engineering Department and a member of the Board of Operation at Hiroshima University, Professor Kochi Kato, celebrated all international students, "Congratulation to everyone who completed this program, even though there were lots of challenges such as language barrier, and heavy research. I hope you will keep the connection with our University, and we will always welcome you back for other post-graduate programs. Furthermore, I wish you all become significant people in the community who bring knowledge to support our society."
Top HIU students were awarded this ceremony: 
Chau Van Ngoc Tuan (K17) – Student ID 141304122 (Completed Four-year program)
Nguyen Huu Hanh Tien (K17) – Student ID 171304030 (Completed Four-year program)
Duong Nguyen Phat Minh (K17) – Student ID 171304046 (Completed Four-year program)
Nguyen Nhat Linh (K19 DHE) – Student ID – 191309086 (Completed Six-month program)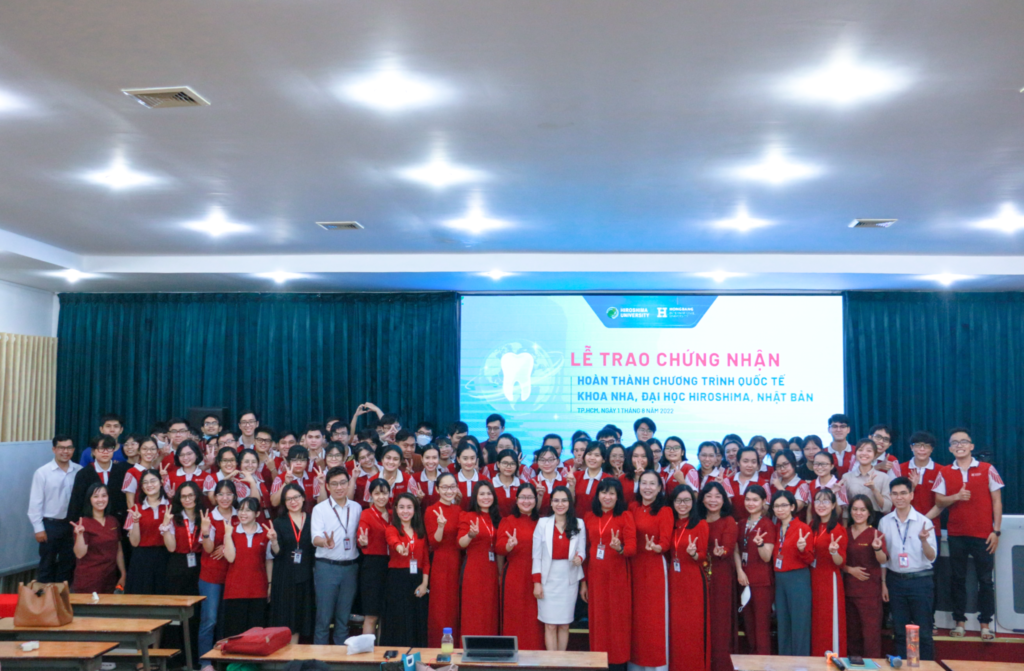 Besides 4 HIU students who received the certificate, there was another Vietnamese student from the University of Medicine & Pharmacy HCMC (UMP) and other students from different Universities, including Cambodia, Indonesia, etc. However, the ceremony was held virtually after COVID-19. Therefore, Hiroshima University operated a simple celebration. Hanh Tien (K-17) represented all international students who received the certificate. Therefore, HIU and other international students will return to our University to finish their senior year before official commencement. 
With full of pride while representing all international students, Phat Minh (K17-HIU) expressed his feelings, "The ceremony today is a new beginning and an important milestone in our student life. Throughout four years, we persistently learned and put effort into pursuing our dreams, achieve another further step in this journey!"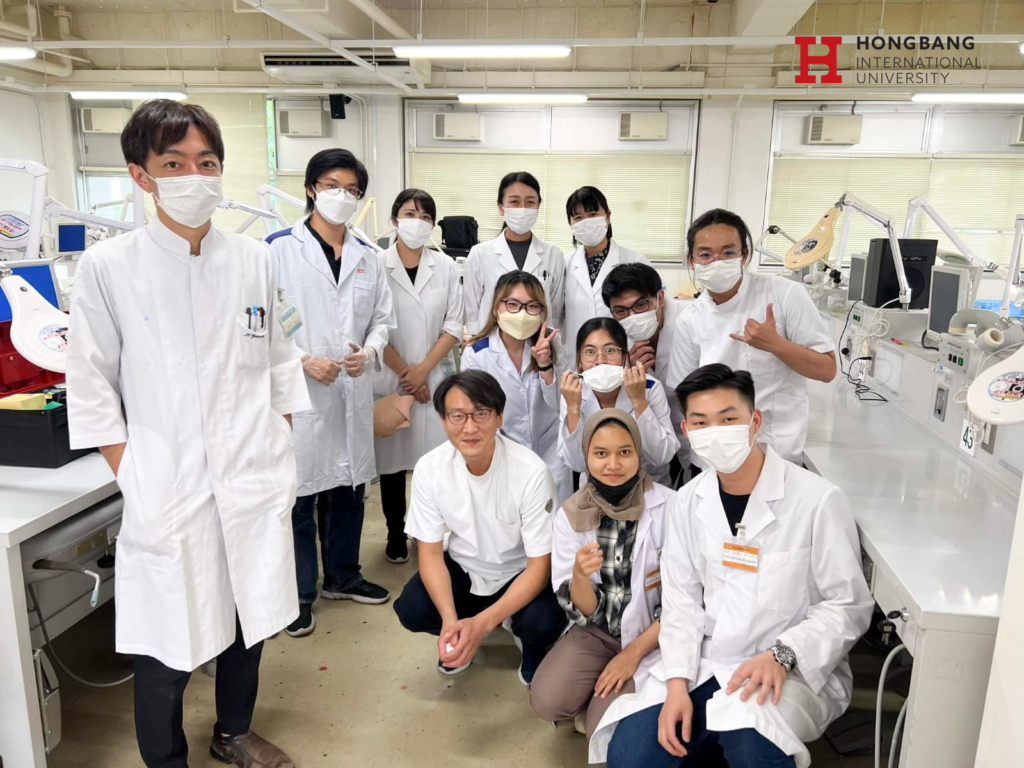 Congratulations to all our students who excellently accomplished the Exchange-Student program in Japan. Let's wait for another group of HIU students to be selected for the new 1-4-1 Exchange Student program.