Cập nhật lần cuối vào 13/05/2021
Currently, the demand for human resources for industries in Vietnam is increasing rapidly. Depending on the market demand for each industry, the requirements for human resources vary between industries. However, all industries have a common need for high-quality and skilled human resources.
For students, this is a challenge when choosing the right major for the job application process after graduation. For parents, this is also a challenging period when they have to choose for their children a good learning environment and high-quality training programs.
Therefore, the question of what profession and program to study is still a question that many parents and students are particularly interested in. The following article will introduce the Top 5 occupations that are currently and will continue to be 'hot' occupations in the future.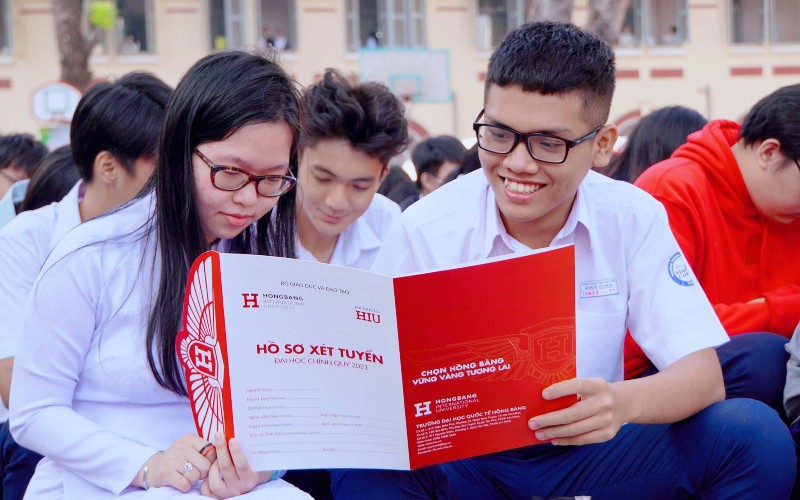 1. IT
With the explosion of Industry 4.0 and the strong development of social networks and electronic technology, Vietnam is one of the countries with a very fast integration speed compared to other countries. Specifically, Director of the Department of Telecommunications Hoang Minh Cuong said that Vietnam is one of the top 20 countries with the highest number of Internet users in the world. That shows the great potential of the information technology industry with a very large number of users.
However, the number of businesses that can meet the needs of users is still not enough and one of the reasons for this situation is that human resources do not meet the development needs. According to the Human Resource Forecasting Center of Ho Chi Minh City, only 15% of graduates can meet business needs. In addition, Thanh Nien newspaper pointed out that by the end of 2020-2021, the number of human resources needed for the IT industry is up to 500,000 people and there is still a shortage of 200,000 people.
Although positions such as programmers, network engineers, hardware engineers, cyber designers, and cybersecurity are invited with attractive salaries from 15-28 million VND/month, businesses are still face the challenge of human resources when the quantity of high quality workforce for this industry is still low.
2. English Studies
English is now an international language used in most countries and is the language of communication between businesses and organizations around the world. Not only that, this is one of the indispensable skills in a resume. In today's modern society, English has become an indispensable part, the application of English in professions is the minimum requirement when applying for top companies. English has also become a bridge leading to many job opportunities for students in fields such as finance and banking, foreign language pedagogy, marketing, and translation.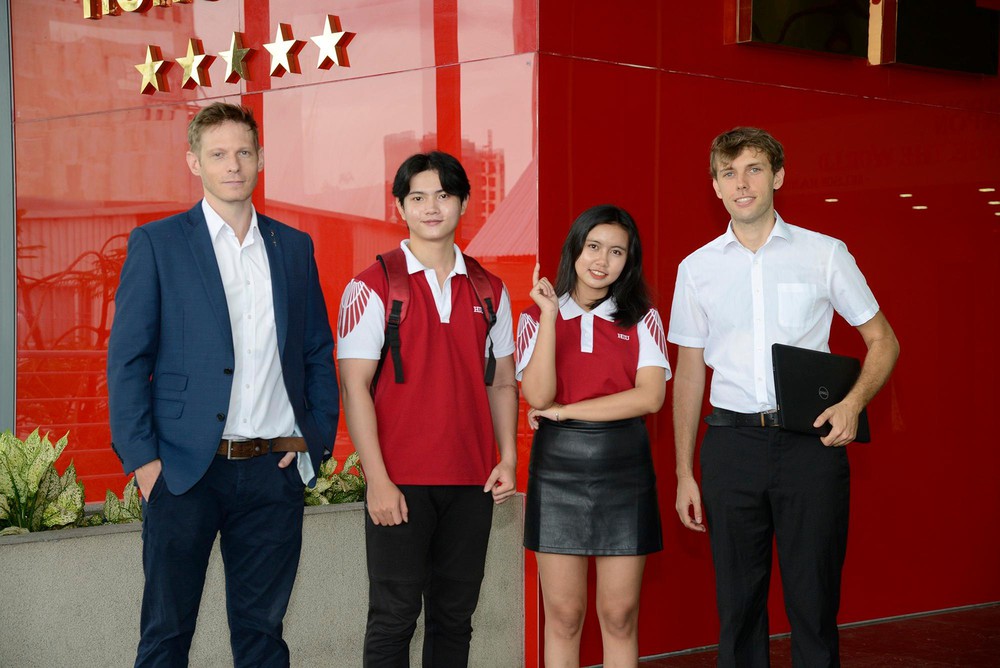 3. Teaching English
Nowadays, in any field, there is a need to use English and the demand for using English in the industry society is higher and increased sharply over time. Specifically, an increasing number of English language centers have been opened to serve the increasing demand for English learning of the society. According to the summary of the Ministry of Education and Training, Ho Chi Minh City in particular has more than 600 foreign language centers. This shows that the demand for foreign language learning of the people is very high and that the society especially has a need for high quality foreign language teaching centers. This will be the right major for those who have a passion for teaching combined with an interest in the study of languages ​​such as English.
4. Business management
This is always an industry that attracts dynamic and enthusiastic young people with management positions, developing businesses and organizations. In recent years, our country's business activities are constantly developing. According to the Center for Employment Forecasting, Vietnam has more than 20,000 small and medium enterprises. The increasing number of giant enterprises in the coming time will create a huge demand for human resources in the market. This will be an opportunity for you to assert yourself through job positions such as manager, human resource manager, logistics department, marketing. This will be the right job for those who are passionate about management, strategy building or starting and developing businesses.
5. Tourism and hopitality management
The 'S'-shaped strip of land is an ideal destination for foreign tourists. Especially during the Covid-19 pandemic, Vietnam has brought to the world the image of a peaceful country with effective epidemic prevention measures. This will be a 'golden opportunity' for Vietnam's service industry to thrive after the pandemic is under control. The chairman of the Vietnam Tourism Association (VITA) said that this will be the recovery period for Vietnam's tourism industry to "break the ice" when the pandemic is under control. In particular, human resources will be one of the important factors to meet the great demand of the market in the near future.
According to statistics of the General Department of Tourism, every year Vietnam needs 40,000 workers, but the number of graduates only meets about 15,000 people per year (12%) with college and university degrees or higher. In addition, Vietnam currently has about 1.3 million tourism workers, but only 42% have undergone professional training. Thereby, we can see a very high demand from the market and tourism businesses.
With job positions such as tour guide, hotel administrator, receptionist, tour manager, it will be suitable for those who like to work in a dynamic environment, have contact with many people and have strong interests. love to learn, explore, discover.
Where is the high quality training program for you?
Although the demand for human resources for the 'hot' industries is shown through specific figures, the above industries all have a common obstacle that is not having enough high-quality human resources to meet the market demand. The selection of a quality training program, theory and practice is always a factor that parents and students consider when choosing a study program. Besides, joint training programs with foreign universities are still options that many parents consider, such as the Bedfordshire University at Hong Bang International University (HIU).
The University of Bedfordshire program is an on-site study abroad program between HIU and the University of Bedfordshire, UK. The program is the optimal solution for those wishing to study abroad or want to study in an international study environment but can still stay close to family and friends, along with the maximum cost savings compared to with self-sufficient study abroad.
The University of Bedfordshire program at HIU will train students to become British Bachelors with independent thinking, acumen in problem solving, and the confidence to study and work in any environment. The students participating in the program all have an English level of IELTS 5.5 or higher with professional knowledge and research skills. The curriculum is regularly refined to keep up with industry trends, and practical knowledge is always focused on by the lecturers throughout the learning process. They will have time and opportunity to interact with lecturers who are experts from the Universities of Bedfordshire and HIU to learn from experience and hone professional knowledge.
The University of Bedfordshire program at HIU will be the key to opening the door to the future job of students after graduation with hot positions and expected salary as well as transition to study programs at the University of Bedfordshire. foreign.
Currently, the University of Bedfordshire program is accepting applications for the academic year 2021, you can refer to HIU's admission methods and online application. Or you can contact the Institute of International Training for more advice on the right major for you at:
Address: 16th Floor Ship Of Knowledge Building, Room 16.7, No. 215 Dien Bien Phu, Ward 15, Binh Thanh District, HCMC
Phone: 0862880152 Facebook: Viện Đào tạo Quốc tế
More information about the course here
Admissions
Campus1: 215 Đien Bien Phu, Ward 15, Binh Thanh District, HCM
Campus 2: 120 Hoa Binh, Hoa Thanh Ward, Tan Phu District, HCM
Campus 3: 371 Nguyen Kiem , Ward 3, Q. Go Vap, HCM
Phone: 028.7308.3456 Ext: 3401 – Hotline: 0938 692015 – 0964 239172
Website: https://hiu.vn/ – Facebook: https://www.facebook.com/hiu.vn/
Email: tuyensinh@hiu.vn – admission@hiu.vn