Cập nhật lần cuối vào 12/05/2021
On the afternoon of April 23, 2021, under the heavy rain at the beginning of the season, the students of Hong Bang International University were so excited and warmly welcomed "Journey of Education and Technology of the Kingdom. England " – a double-decker bus ride.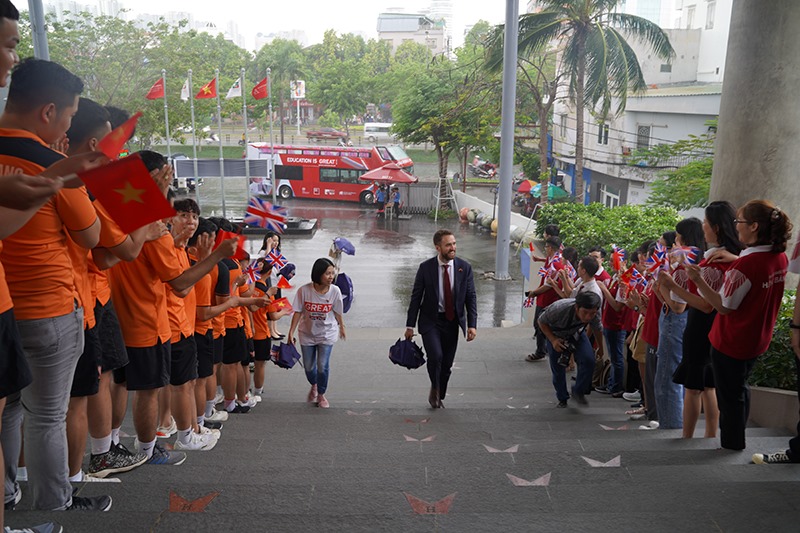 This journey was organized by the British Embassy in Vietnam with the companionship of the NashTech Vietnam Company, the British University Vietnam and the University Council of Wales. The itinerary aims to bring students the most accurate information about UK study programs, degrees and scholarships.
The passengers in the bus trip are Mr. Sam Wood – Deputy Consul General of the United Kingdom in Ho Chi Minh City; Ms. Mai Thu Ha – Chevening Scholarship Manager; Mr. Raymond Gordon – President and Rector of British University in Vietnam; Ms. Ton Nu Tuong Vy – former international student received a full Chevening scholarship and has traveled to 14 countries; and MC Nguyen Lam Thao Tam – hot girl IELTS 8.5.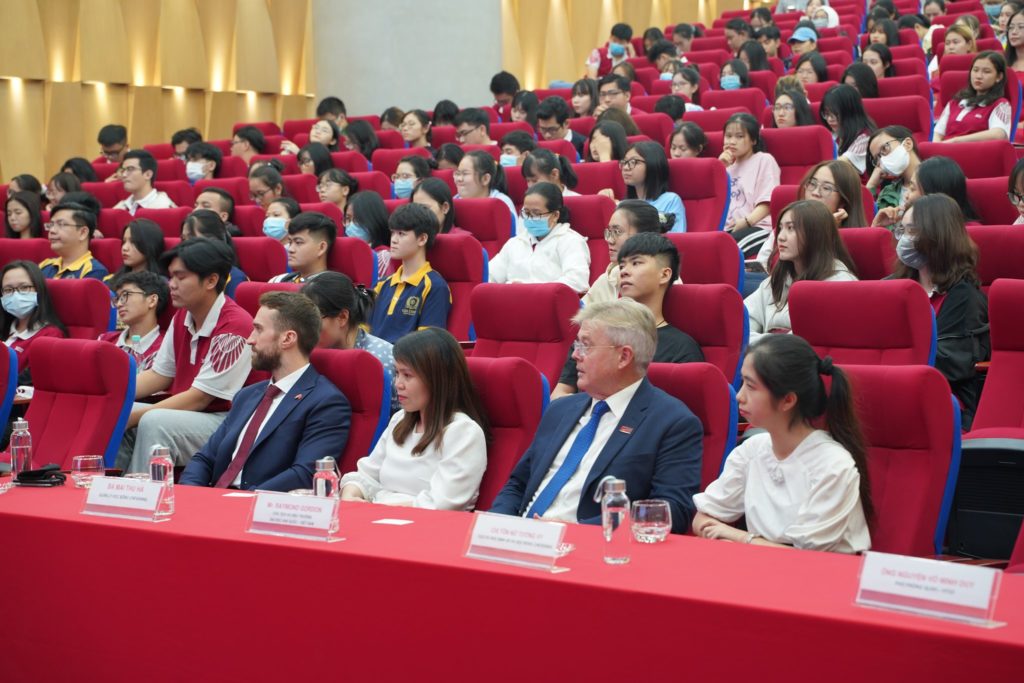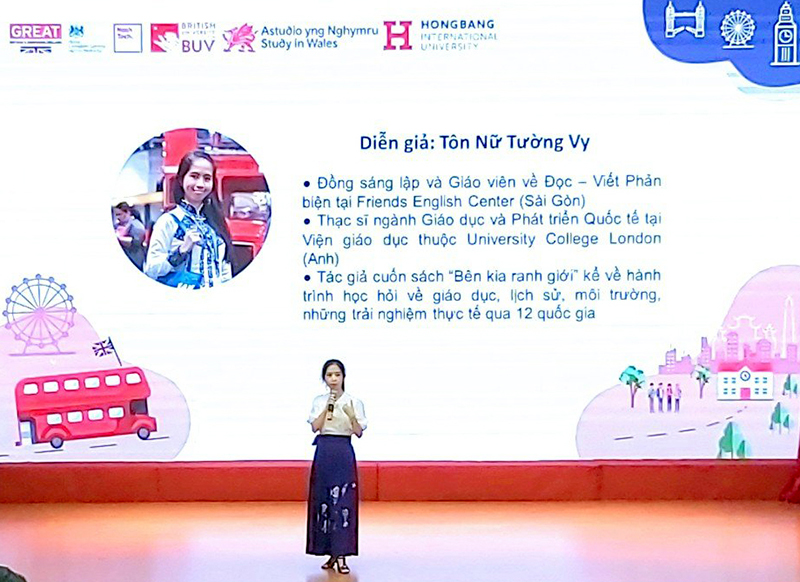 In addition, students were allowed to participate in a small seminar among the guests about more specific information about British education. Mr. Sam Wood shares about the UK university preparatory program (A level / International Foundation / International Year 1 diploma) that students need to attend university in the UK for a period of 3 years and usually. Master is 1 year. At the same time, UK universities also provide 24/7 health and psychological counseling services for international students during pandemic times.