Cập nhật lần cuối vào 30/05/2021
On the evening of April 18, 2021, at Beethoven Hall – Hong Bang International University, Miss and Mister Ao Dai Vietnam 2021 was officially closed with an impressive finale, and the award of Miss and Mister Ao Dai Viet season was officially honored.
"Superb" Jury Council
The Miss and Mister Vietnamese Ao Dai 2021 contest brings together a jury with equity. Accompany the contestants in the final night including: Top 20 Miss Universe 2019 – supermodel Hoang Thuy, supermodel Xuan Hung, model MID Nguyen, and Sponsors – Designer Dinh Bach Dat, Sponsor Makeup Tran Lam, Sponsor – Founder Ngoc Khoa, Sponsor – Gunma Vina Mask Founder.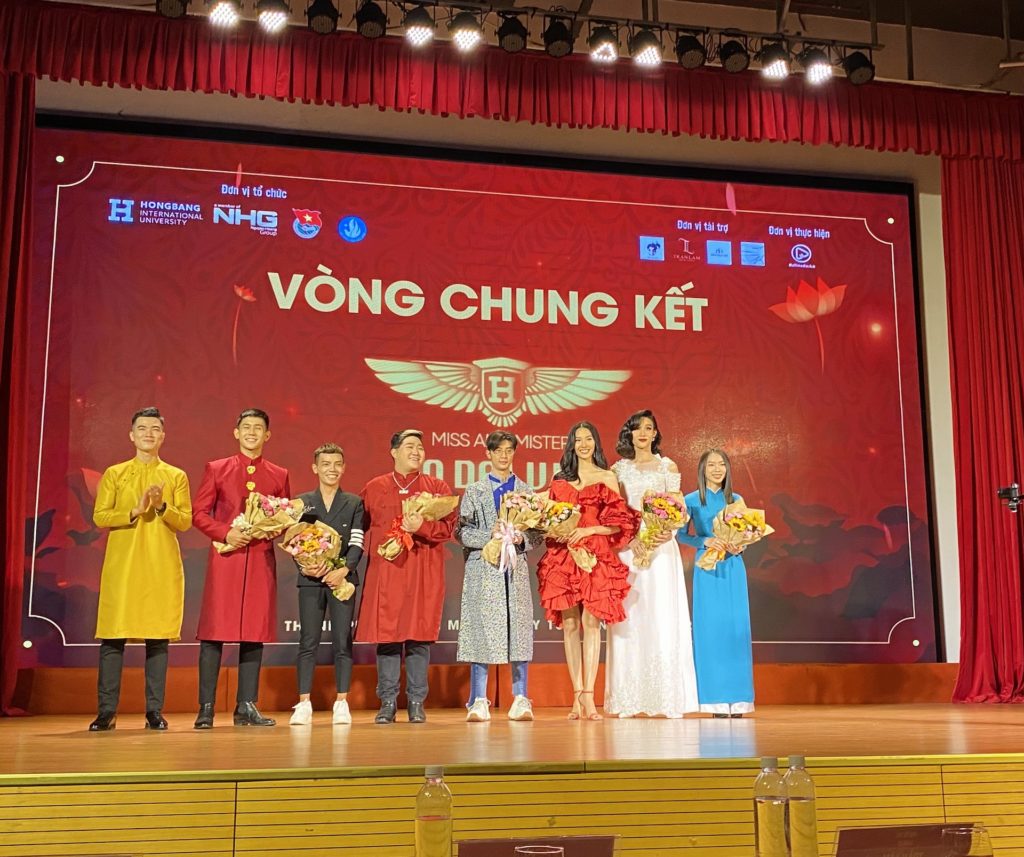 This is a contest organized by the Youth Union of HIU in collaboration with the HIU-MULTIMEDIA Media Club, to create a playground for HIU students and high school students across Ho Chi Minh City to participate in, and also celebrated the 46th anniversary of the Liberation of the South – Reunification of the Country (April 30, 1975 – April 30, 2021).
Honoring the value of Ao Dai through contests
After experiencing the two exciting and dramatic rounds of the Preliminary and the Semi-Final, which attracted the participation of more than 150 candidates who are passionate in the national costume, which has associated with many historical events of the nation. In the final night, the top 30 contestants participated in the doubles round, men and women paired up and together performed their double catwalk performance and the T-shaped catwalk single round, then 30 seconds were given to them to describe about the Ao Dai they were dressing for the Jury to select the 12 best candidates, then continued participating in the behavioral contest with questions about the traditional Ao Dai, the national costume of Vietnam.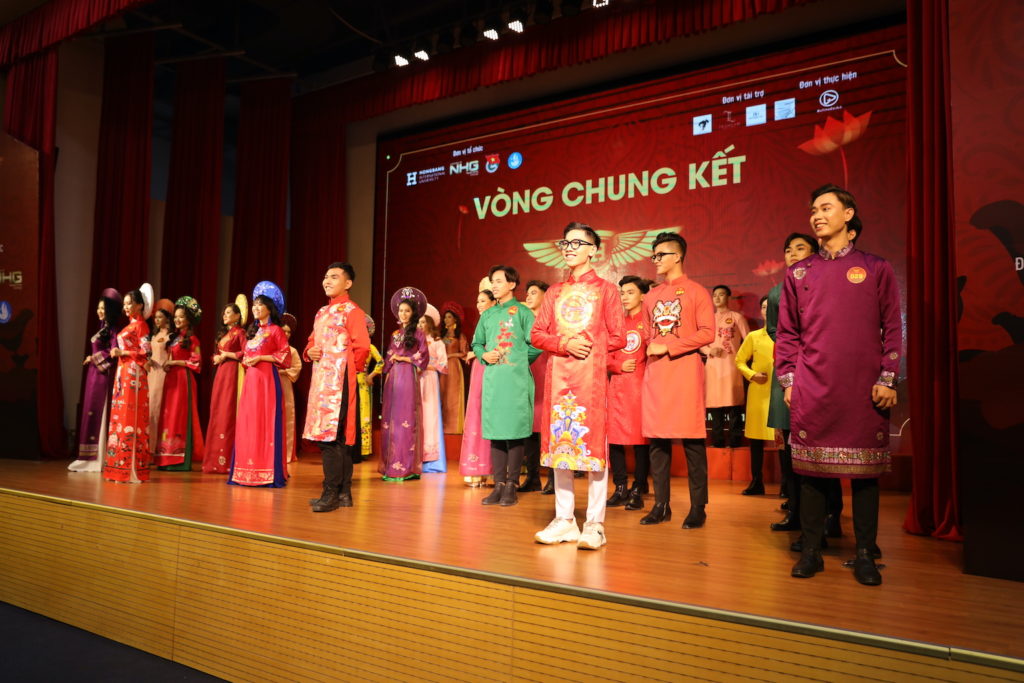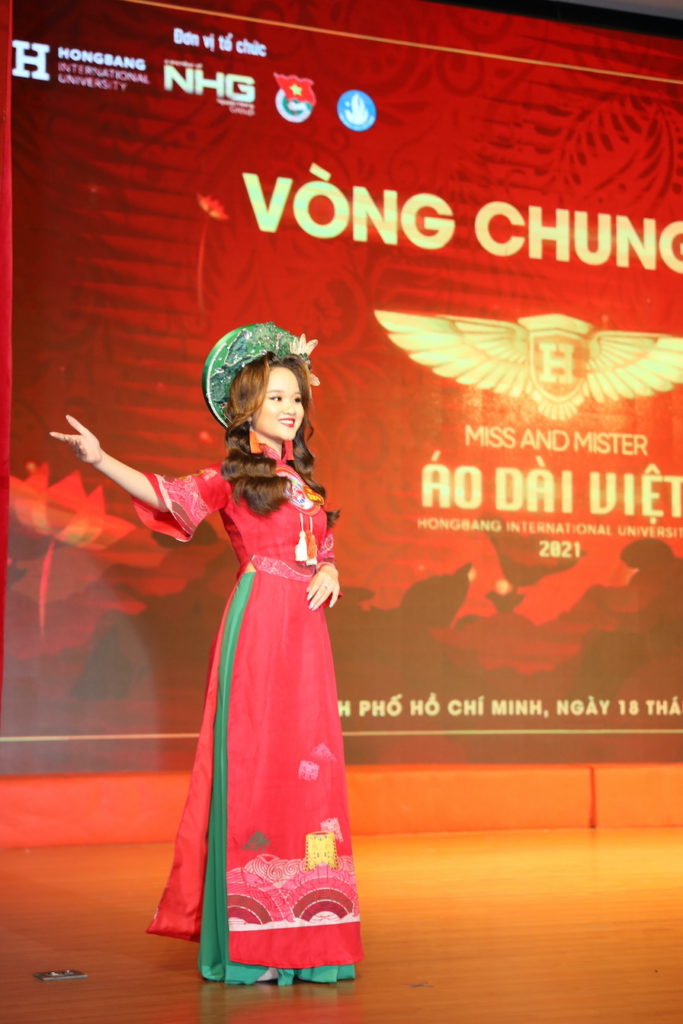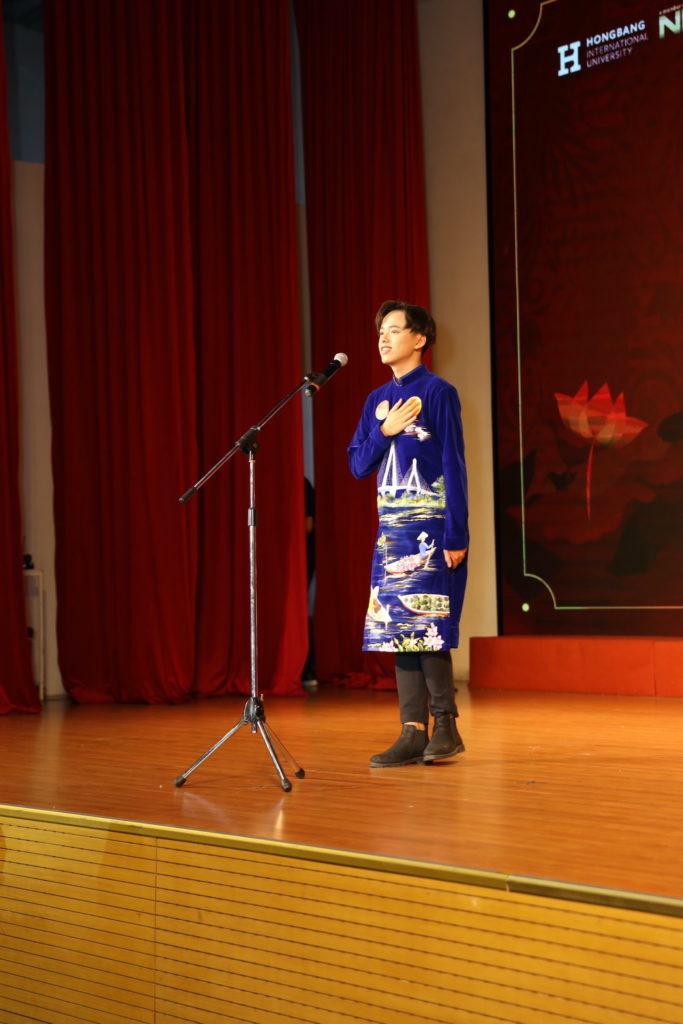 Through this contest, Mr. Do Duc Anh – Secretary of the Youth Union of Hong Bang International University, heading of the Organizing Committee of the contest, wishes to help students remember and be proud of this type of competition about Vietnamese traditional costumes. At the same time, the contest is also a useful playground, not only helping students cultivate more knowledge about Vietnam's culture and history, but also helping them to exchange and get to know many new friends.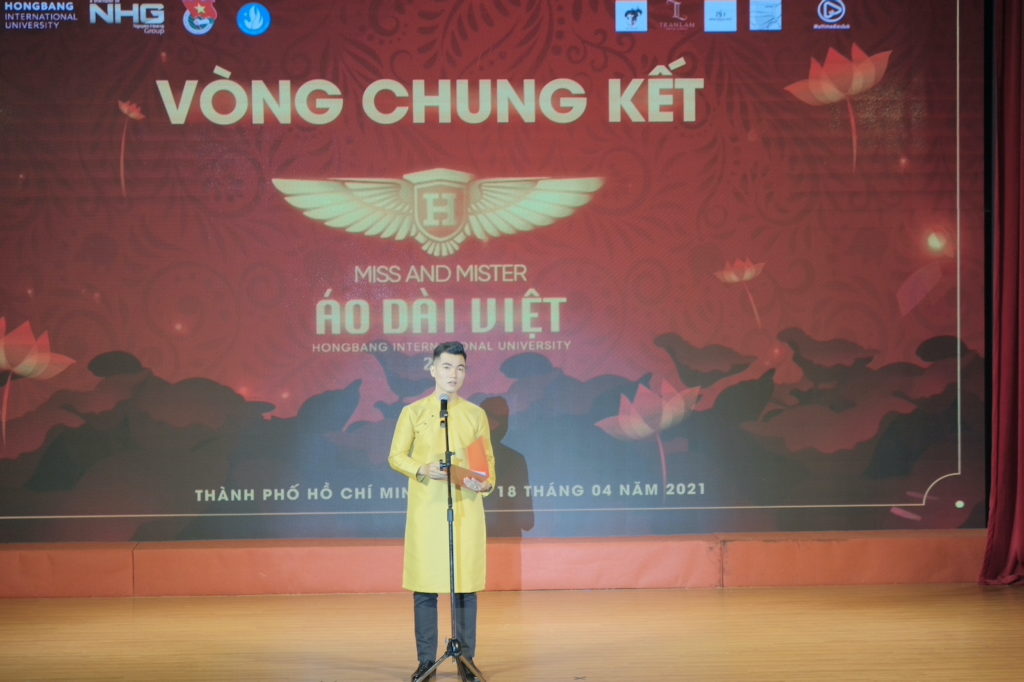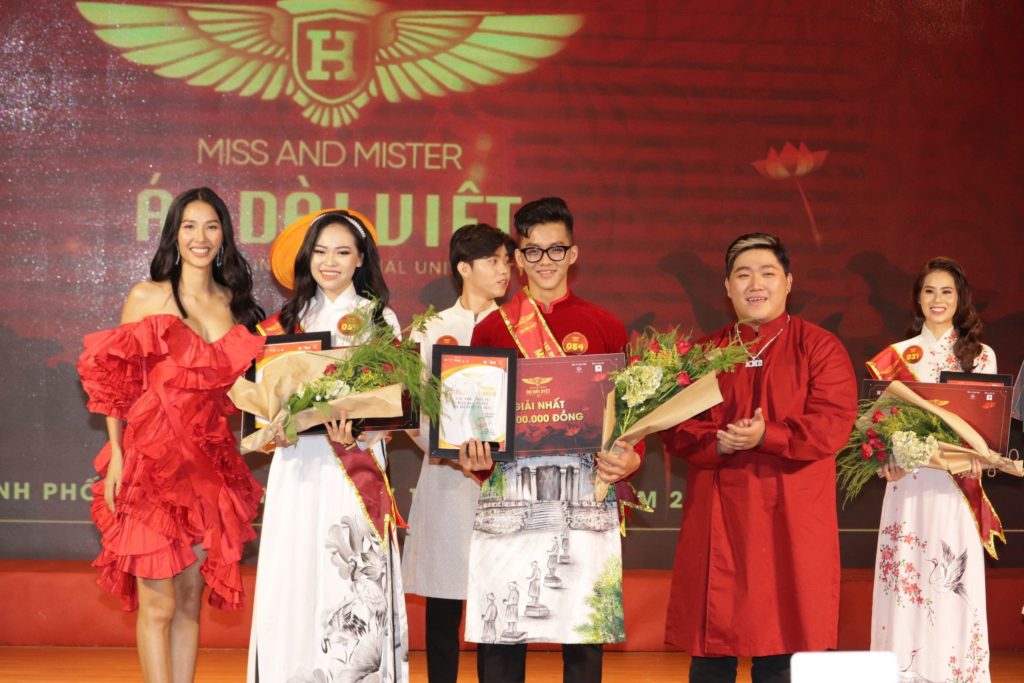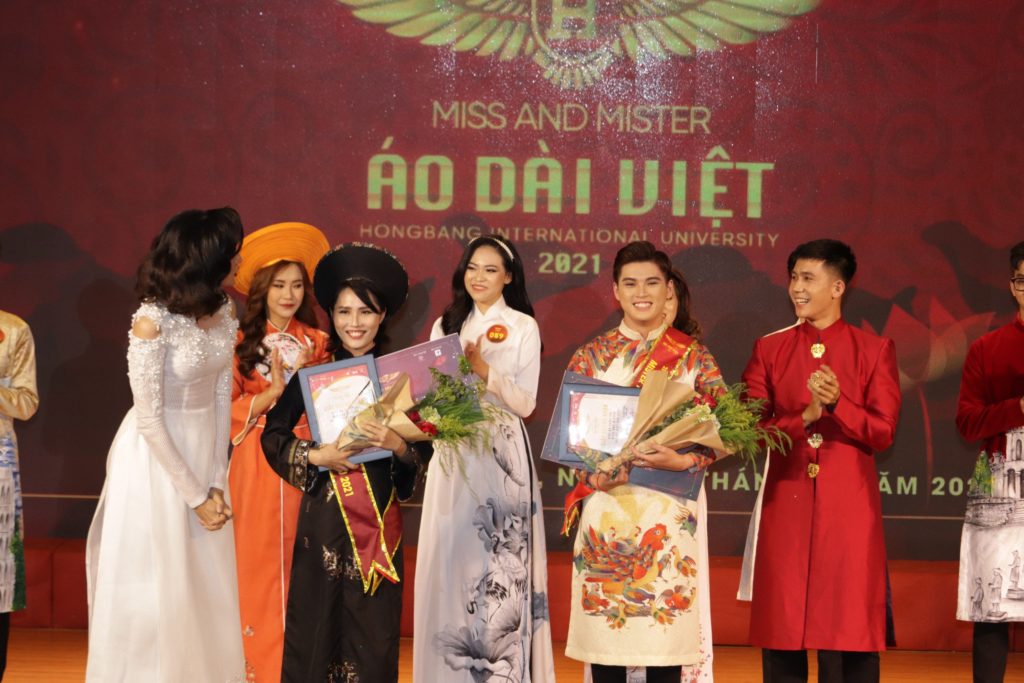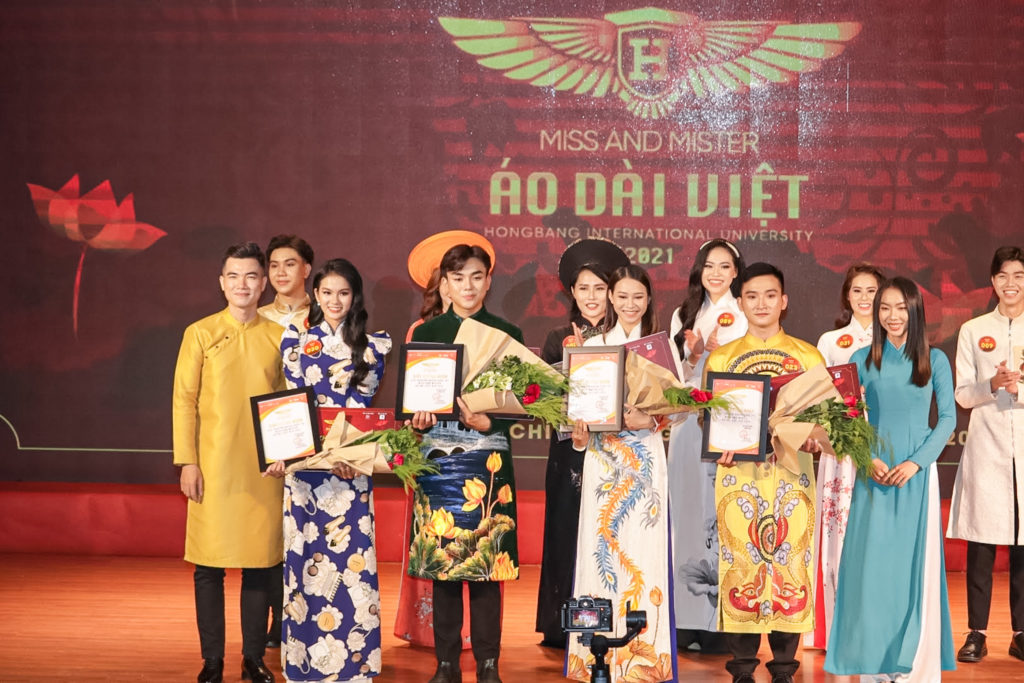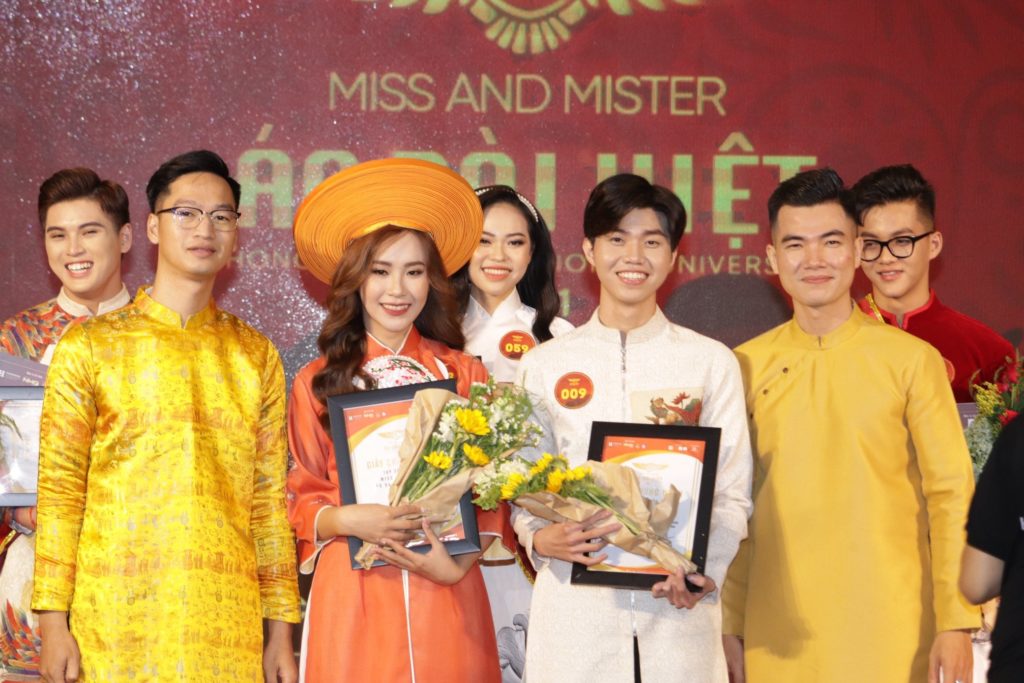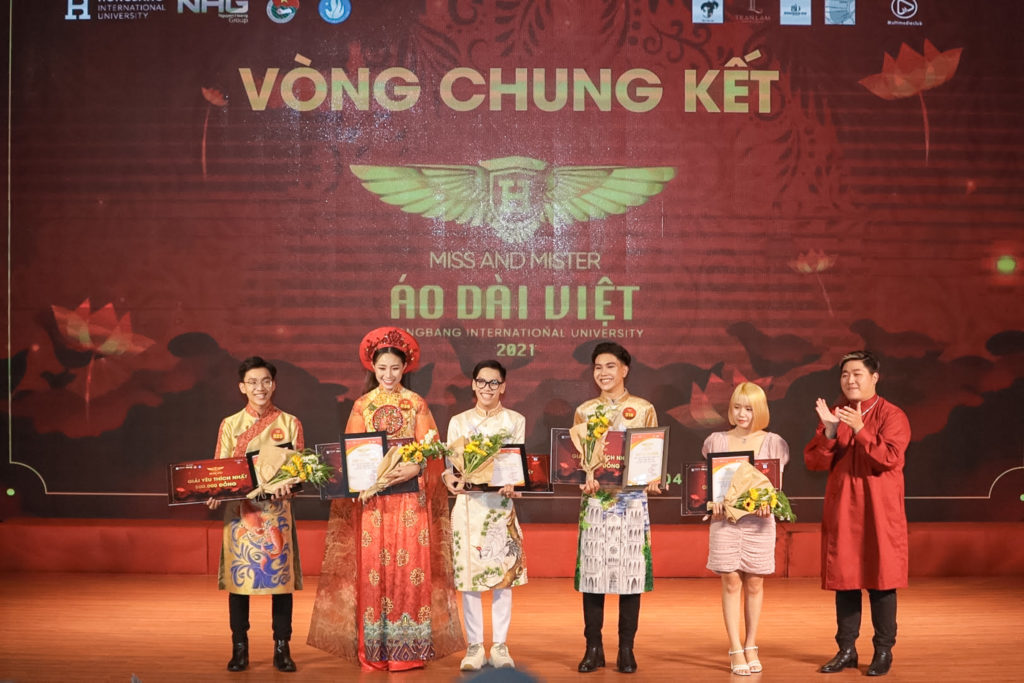 Miss and Mister Vietnamese Ao Dai 2021 is not only a contest to learn and honor the beauty of Vietnamese Ao Dai for students. The contest spread and inspired passion and positive inspiration for HIU students, and students at high schools about the Vietnamese Ao Dai, the traditional Vietnamese national dress.