Department of Architecture
Department of Architecture
Welcome to the Department of Architecture
The Department of Architecture, formerly the Faculty of Architecture, Hong Bang International University, was established in 2008. Over thirteen years of establishment and development, the Department of Architecture has trained many generations of students. knowledge and skills to meet the needs of society.
Currently, the Department of Architecture is merged with other engineering faculties to form a larger unit, the School of Engineering and Technology.
Architecture is a specific discipline that lies between the two fields of art and engineering related to the organization of space arrangement and design documentation of architectural works. The Architecture major trains experts in the arts and sciences, specializing in the design and construction of modern, advanced architectural works imbued with national cultural identity. They turn people's dream needs for housing, living, entertainment, entertainment, workplace… into reality to create smart cities, sustainable development, harmonious connection with the natural world.
Educational Goals
Training knowledge about planning, urban design, ability to comprehend architectural art and grasp contemporary architectural trends;
Meeting the needs of students and families to create a model of "study abroad" to help students graduate with jobs and the ability to integrate into the world
Architecture graduates at HIU know how to flexibly apply construction standards to ensure 3 factors: function, art, and technique;
Equip students with soft skills to do well as an architect and design consultant.
Graduates at HIU are also equipped with the fundamental research knowledge necessary for future career and academic pathways.
Future Orientation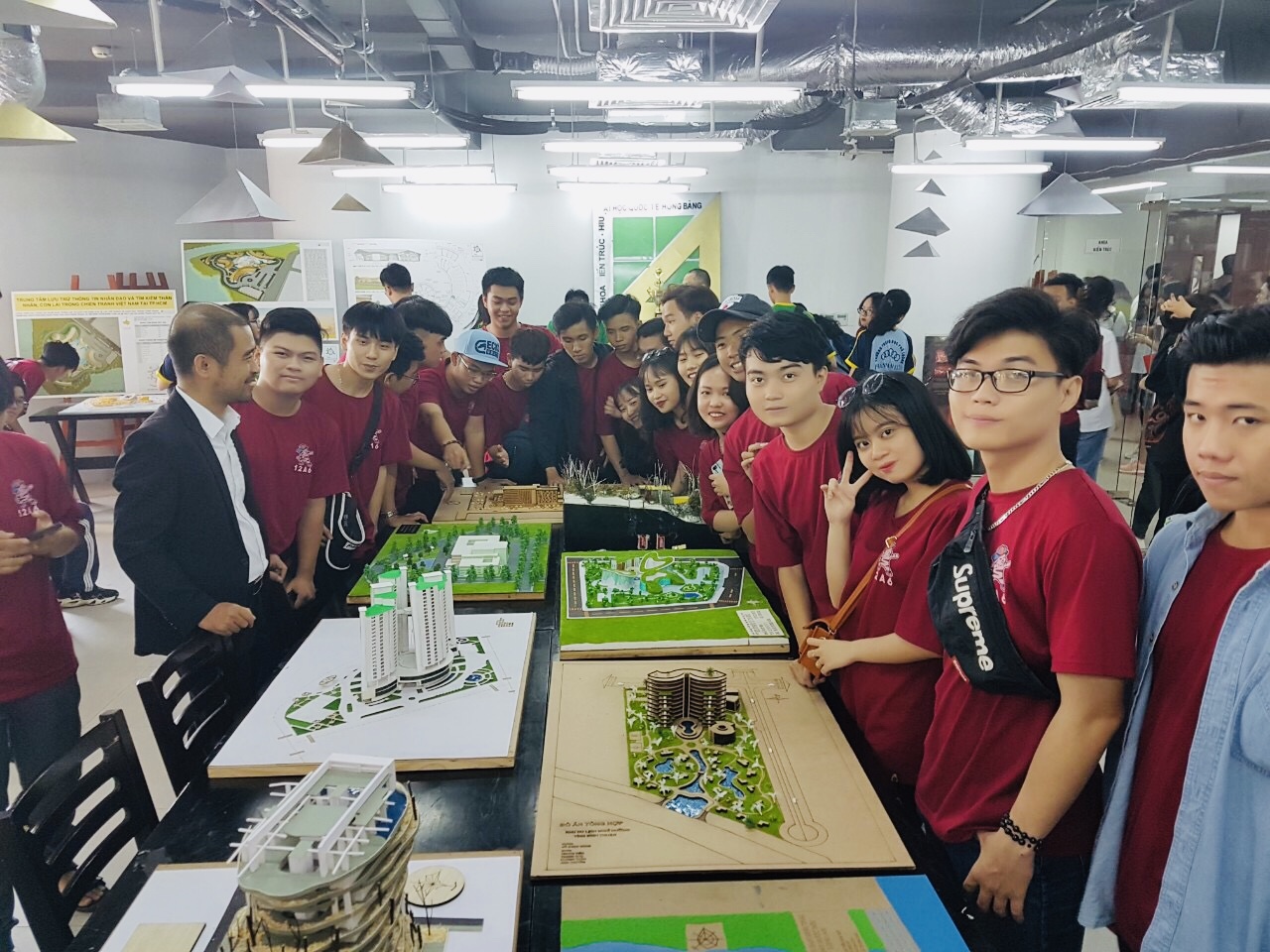 Career opportunities
Architects design, execute and supervise civil and industrial architectural works, construction planning of residential areas, buildings, urban and rural works at consulting companies, institutes directly under the ministries, branches…;
Consultant, providing architectural solutions at architecture and construction companies;
Start your own business as an investor, design and construct architectural works;
Participate in teaching at universities, research institutes, companies, corporations, and start-ups.
Many job opportunities for students after graduation (see here)
Equip students with the qualities of an artist, a technical scientist, a socio-cultural worker with the ability to think aesthetic in space, perceive and create beauty, aspiration. creative, passionate about shapes, eager to create works, shrink the world into sight, and have a firm and steadfast spirit.
Future architects are fluent in foreign languages ​​and applied informatics software, ready to experience courses at prestigious foreign universities that have signed cooperation agreements with HIU, ready to approach and approach collect the world's advanced architecture.
Our programs have many outstanding advantages for you to get the best education. You will study with state-of-the-art facilities and experienced instructors. You will expand your knowledge through a project-based learning approach that combines theory and practice. You will also benefit from the discipline's close relationships with local and international business partners. In addition, the internship program will be an opportunity to help you be ready to enter the real working environment right after graduation.
The field of study has dual-degree training (5 years 2 degrees). See details
here
International cooperation network
Postgraduate Program
Master of Architecture (Expected Enrollment 2022)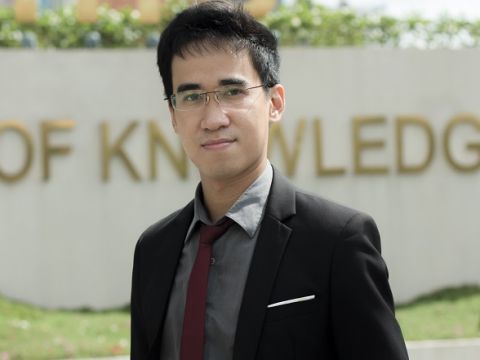 Phd candidate. Nguyễn Minh Hiếu
The "big brother" of the industry loved and supported by many students is Mr. Nguyen Minh Hieu, Ph.D. student – Master – Architect teaching at Hong Bang University.
Arch. Hieu graduated as valedictorian in Architecture at Hong Bang in 2013 and was honored to be retained by the school to teach and "pass on" the next generations. Not only is he loved by students for his friendliness and good teaching ability, but his achievements are also very respectable:
Become one of 8 young faces of Asia participating in a study and research trip in Europe from May-August 2019;
Rated A for representing papers and presenting research at the European Scientific Council;
Scientific research cooperation with professors from Brazil, Chile, Milan.
Currently, Arch. Hieu is a lecturer at Ton Duc Thang University.
The Scientific Advisory Board of the Department of Architecture includes renowned experts in the fields of Architectural Theory, Heritage Conservation, and Urban Design Planning.
Let's meet with the Scientific Advisory Board.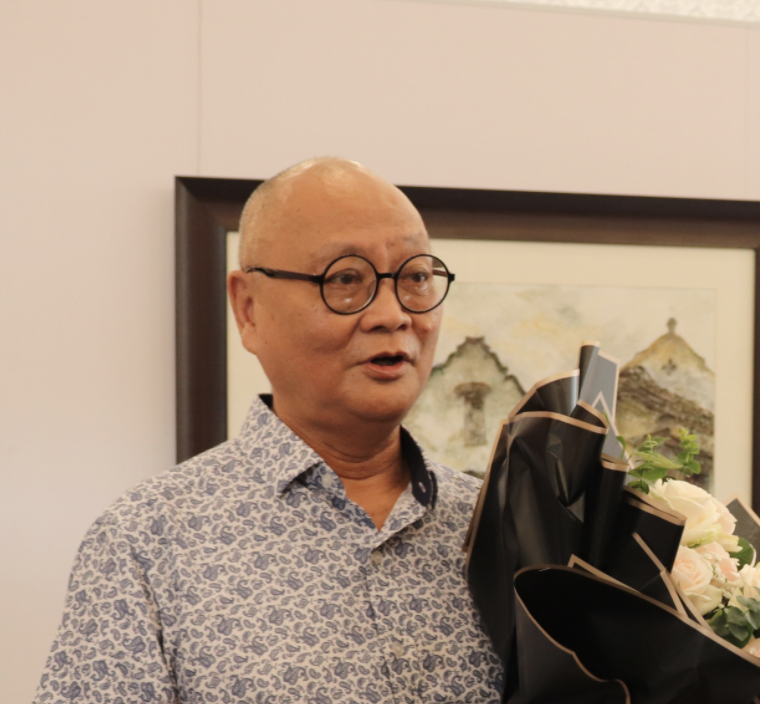 Prof. Hoàng Đạo Kính
Expert
GS. Hoang Dao Kinh has been experienced in the work of preserving and restoring architectural monuments. Currently, he is a member of the National Council of Cultural Heritage, Vice Chairman of the Vietnam Association of Architects, Chairman of the Architecture Council. He has 20 years left as the Director of the Central Monuments Design and Restoration Center, currently the Institute of Monuments Conservation.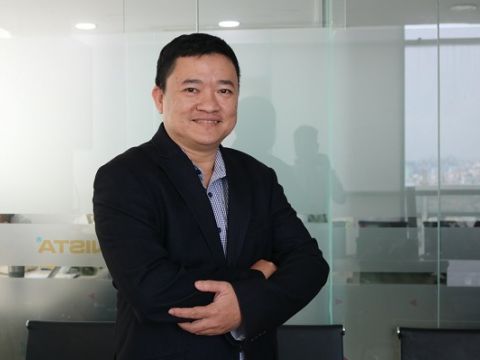 Assoc. Prof. Dr. Lê Anh Đức
Expert
Assoc. Prof. Dr. Le Anh Duc has more than 23 years of experience in architecture and urban planning; once designed more than 50 architectural works, participated in and chaired many research projects in the field of Architecture - Planning. Assoc. Prof. Dr. Le Anh Duc was awarded certificates of merit by the Ministry of Construction in 2005 and 2012; Emulation soldier of the Construction industry in the period 2007 - 2009 and 2012 - 2014; Certificate of Merit from the People's Committee of Ho Chi Minh City for the period 2006 - 2011; Certificate of Merit from Vietnam Association of Architects 2011.
Lecturers in Architecture Department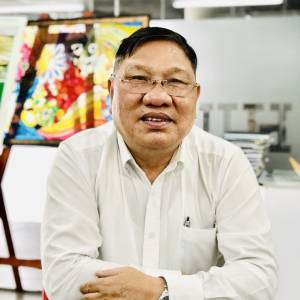 Dr. Arch. Lê Trọng Hải
Head of the Department of Architecture - Email: hailt@hiu.vn
Dr. Architect Le Trong Hai is experienced in both design and research fields. He devoted his life to education. He is a former lecturer at the University of Architecture in Ho Chi Minh City. He is deeply researched in Architecture theory and Design Principles.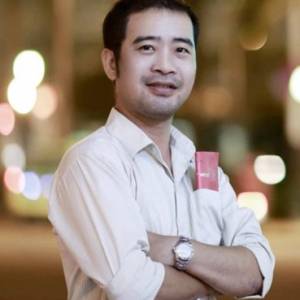 MSc. Arch. Thái Đức Lịch
Email: lichtd@hiu.vn
MSc. Arch. Thai Duc Lich Graduated from Hanoi University of Architecture and Master from Ho Chi Minh City University of Architecture. He is an expert in the field of Architecture, and has participated in and chaired many Architectural Design projects in practice.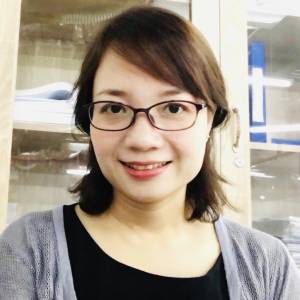 Ms. Phạm Thuỵ Hoài Đông
Secretary - dongpth@hiu.vn
Phạm Thuỵ Hoài Đông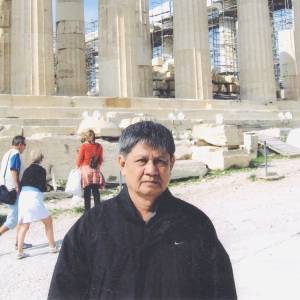 Assoc. Prof. Trần Văn Khải
Email: khaitv@hiu.vn
Assoc.Prof.Dr.Arch. Tran Van Khai is an expert in Architectural Heritage Conservation He teaches and researches at many universities in Vietnam. And now he works at Hong Bang University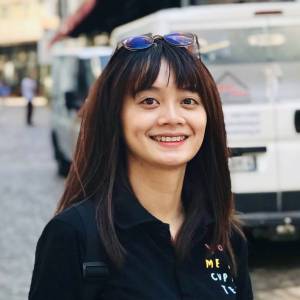 MSc. Arch. Nguyễn Thị Minh Diệu
Email: dieuntm@hiu.vn
Nguyen Thi Minh Dieu is a lecturer and researcher at Hong Bang International University. She graduated with a bachelor's degree in Urban and Regional Planning from the University of Architecture of Ho Chi Minh City in 2015. She won a DAAD scholarship and was valedictorian for a master's degree in Sustainable Urban Development at the Technical University of Darmstadt (Germany, 2018) . Besides her academic experience, she is involved in many Architecture, Landscape Architecture and Urban Planning projects. Her areas of interest include various research topics on spatial transformation, landscape architecture design, and green cities.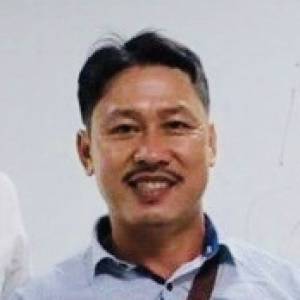 PhD candidate. Võ Ngọc Hùng
Giảng viên - hungvn@hiu.vn
MSc.Arch. Võ Ngọc Hùng
MSc. Arch. Phạm Đăng Tuấn Lâm
Email: lampdt@hiu.vn
MSc.Arch. Phạm Đăng Tuấn Lâm
MSc. Arch. Bùi Minh Huy Tước
Email: tuocbmh@hiu.vn
MSc.Arch. Bùi Minh Huy Tước
MSc. Arch. Trần Quốc Khánh
Email: khanhtq@hiu.vn
MSc. Arch. Trần Quốc Khánh
MSc. Nguyễn Hữu Dũng
Email:dungnh@hiu.vn
MSc. Nguyễn Hữu Dũng
MSc. Lưu Thanh Tài
Email: tailt@hiu.vn
MSc. Lưu Thanh Tài
Board of Directors
Dr. Arch. Lê Trọng Hải
– Head of Architecture Department, School of Engineering and Technology
– Email: hailt@hiu.vn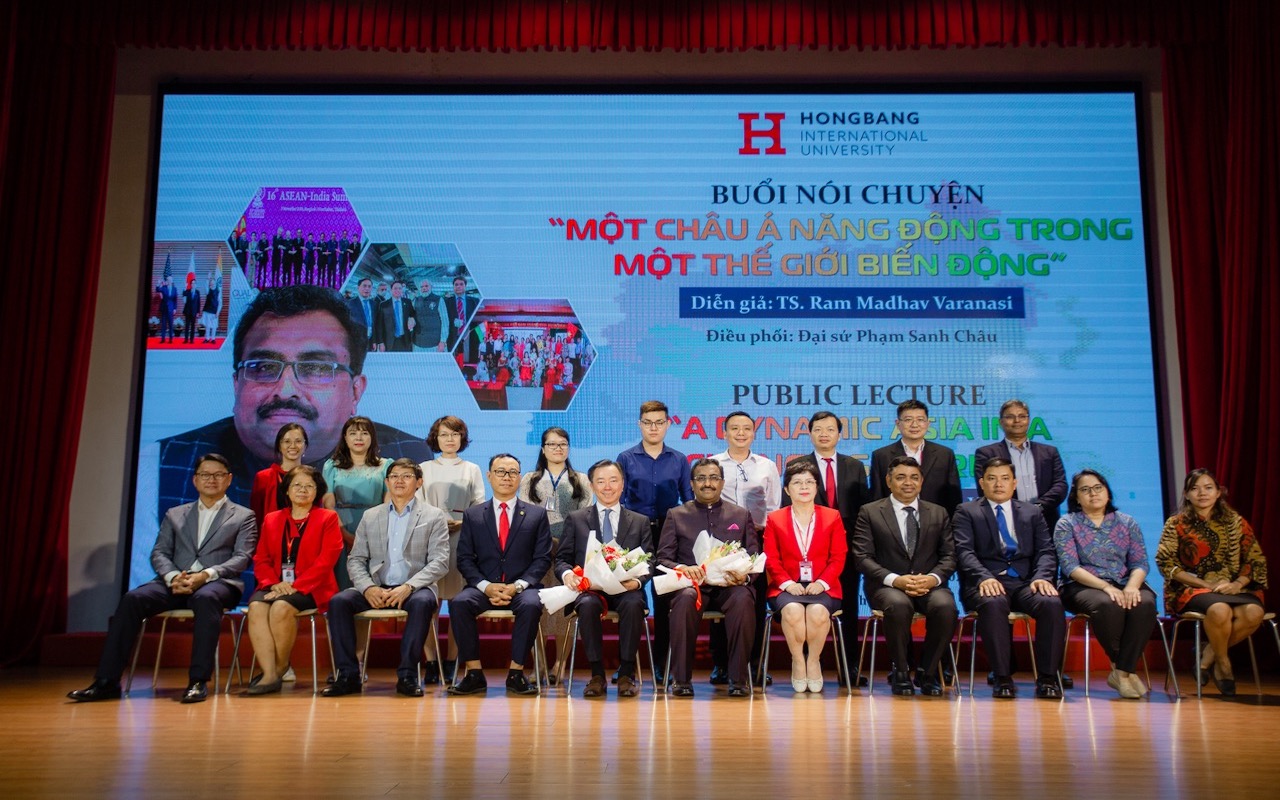 On March 27th, 2023, Hong Bang International University (HIU) organized a public lecture entitled "A Dynamic Asia in the Changing…
Xem thêm
News & Announcements from the Department of Architecture
HIU Architecture students participate in an international training course on Sustainable Architecture in Taiwan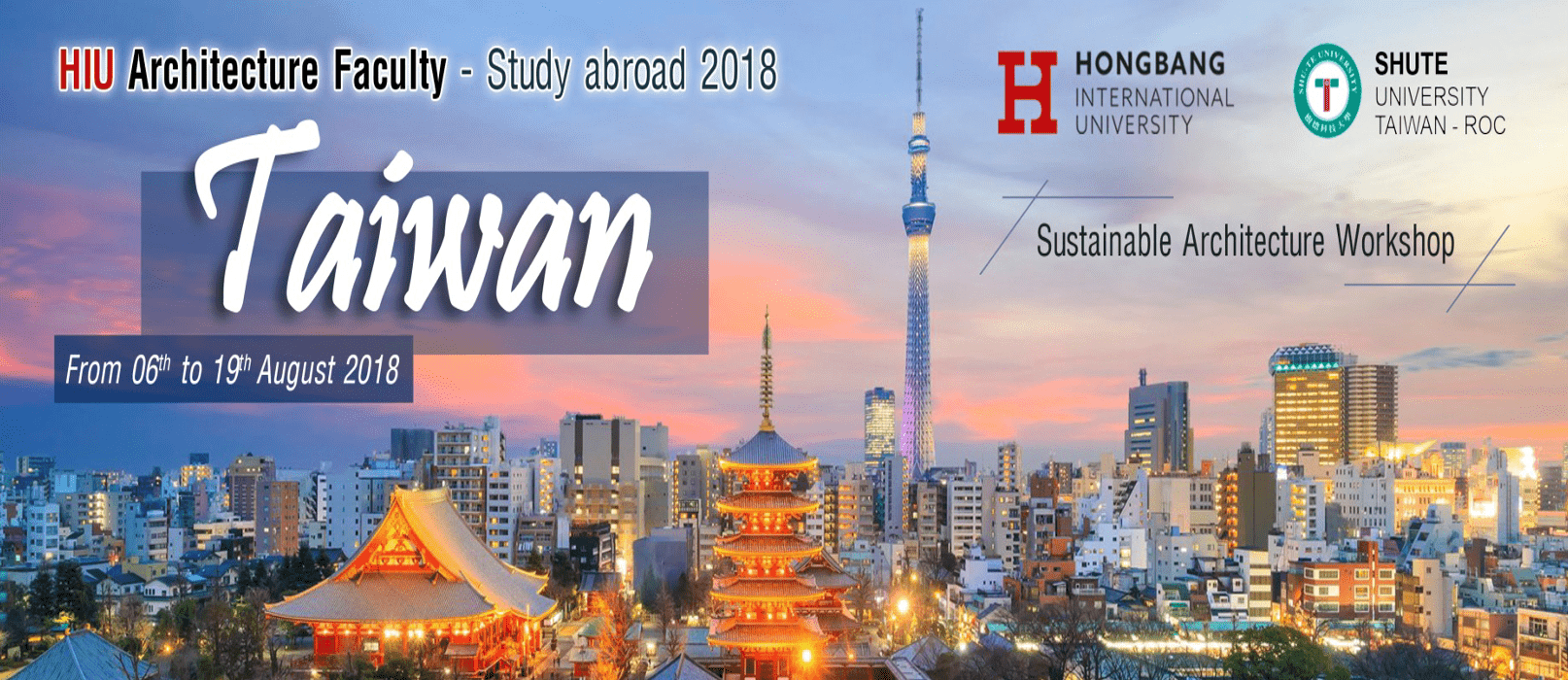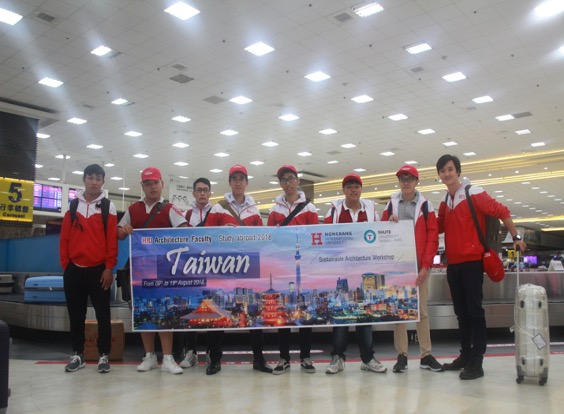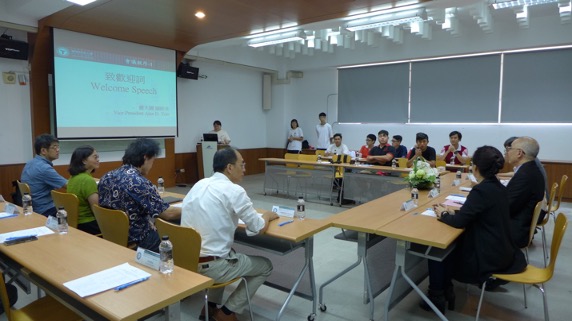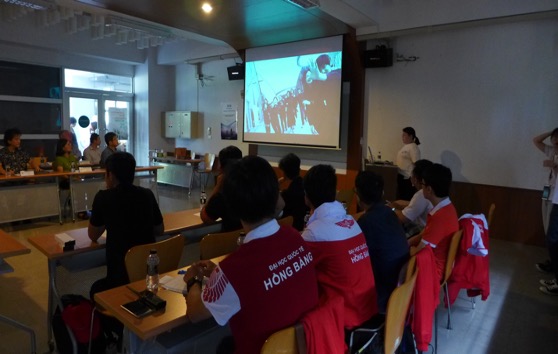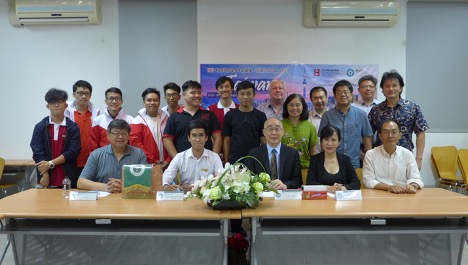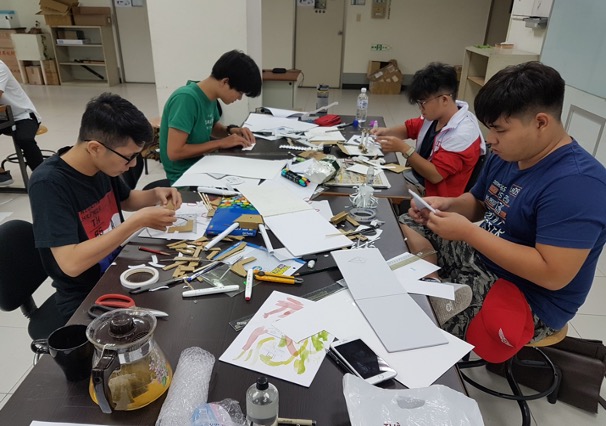 Liên hệ chúng tôi ngay:
0938.69.2015 - 0964.239.172