Cập nhật lần cuối vào 26/10/2022
On October 05th, 2022, HIU Administrators and the Chief of all Deans and Institutes welcomed the University of Queensland (Australia) delegations to visit and operate at HIU at the headquarters of 215 Dien Bien Phu street. Both sides discussed associations and interactions between students, professors, academic programs, and scientific research.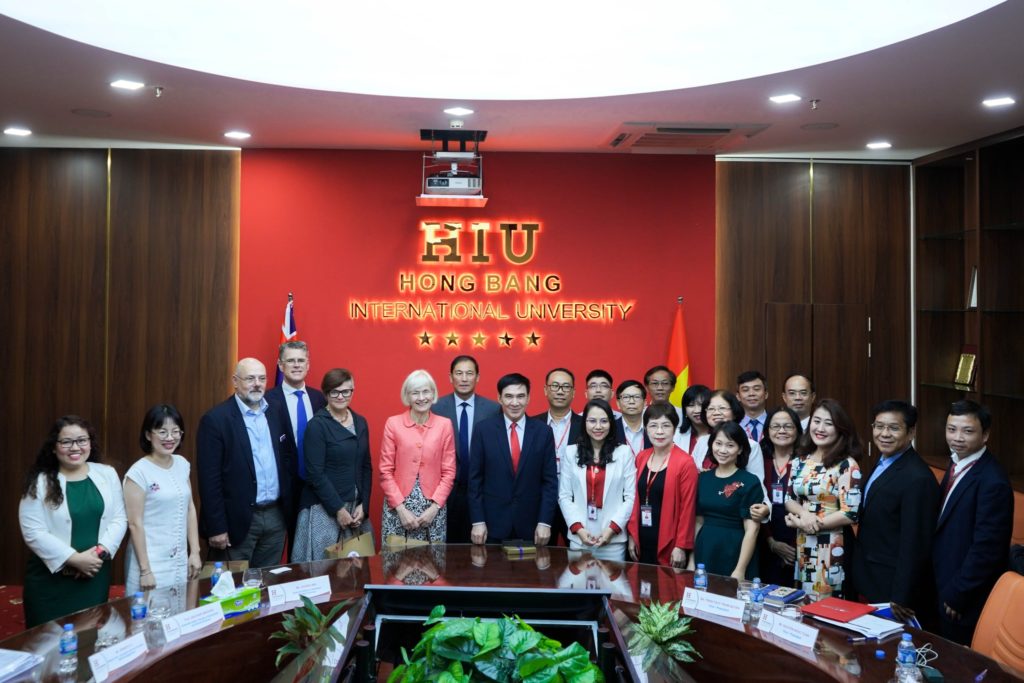 President and Chancellor of The University of Queensland – Professor Deborah Terry AO, shared her amazing impression of the HIU welcome ceremony. She introduced the University of Queensland as one of the top Universities with a remarkable history of over 100 years. Professor Deborah Terry AO firmly states objectives in finding partnership opportunities for Vietnamese students to have more chances in student exchange programs worldwide.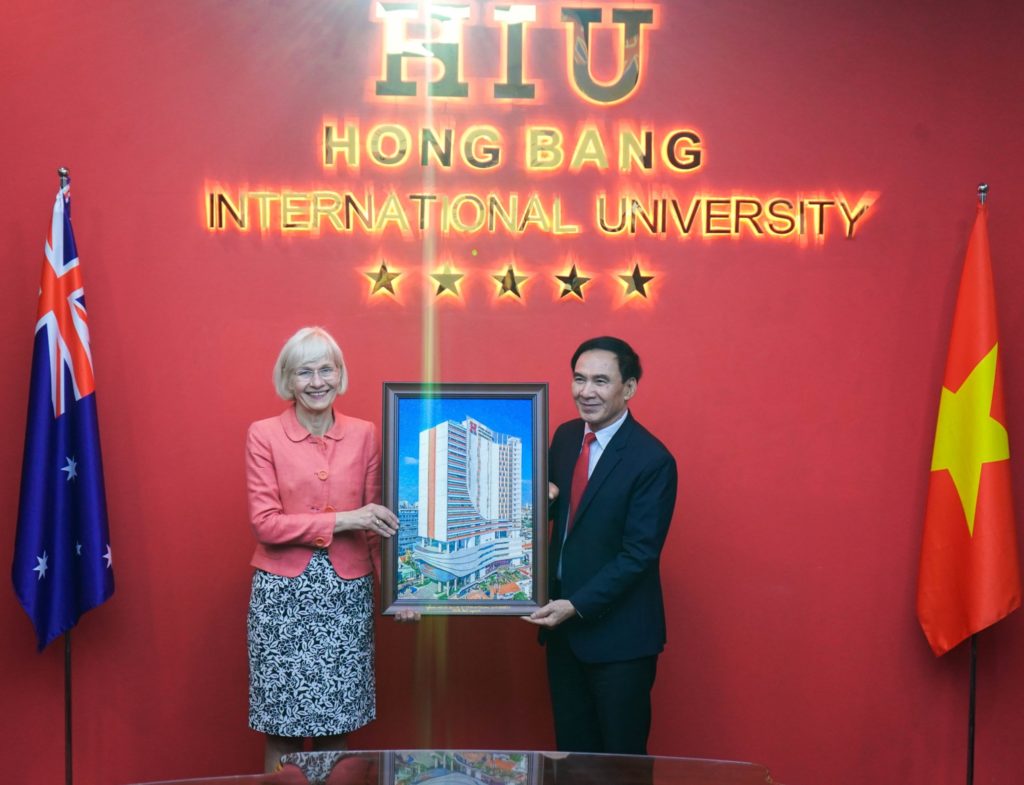 HIU Chancellor, Professor, Ph.D. Dr. Pham Van Linh said, "The cooperation between 02 Universities in Education and Research to nurture students, colleagues, professors, and University directors to conduct the objectives of international education integration and developmental strategy of HIU in the future."
At the conference, both sides discussed several educational fields to cooperate in the future, especially the association in some majors such as Medicine, Odonto – Stomatology, Nursing, Pharmacy, English Digital Marketing, and Supply Chain Management – Logistics. As a result, both sides finally came to certain partnerships:
Expand the partnerships in International education programs, prioritizing substantial majors at the University of Queensland. 
Connect to operate specialized workshops for students and professors. 
Establish student exchange programs for students and professors and provide educational documents and programs about both Universities. 
Develop scientific research in particular disciplines in that both sides are prioritized.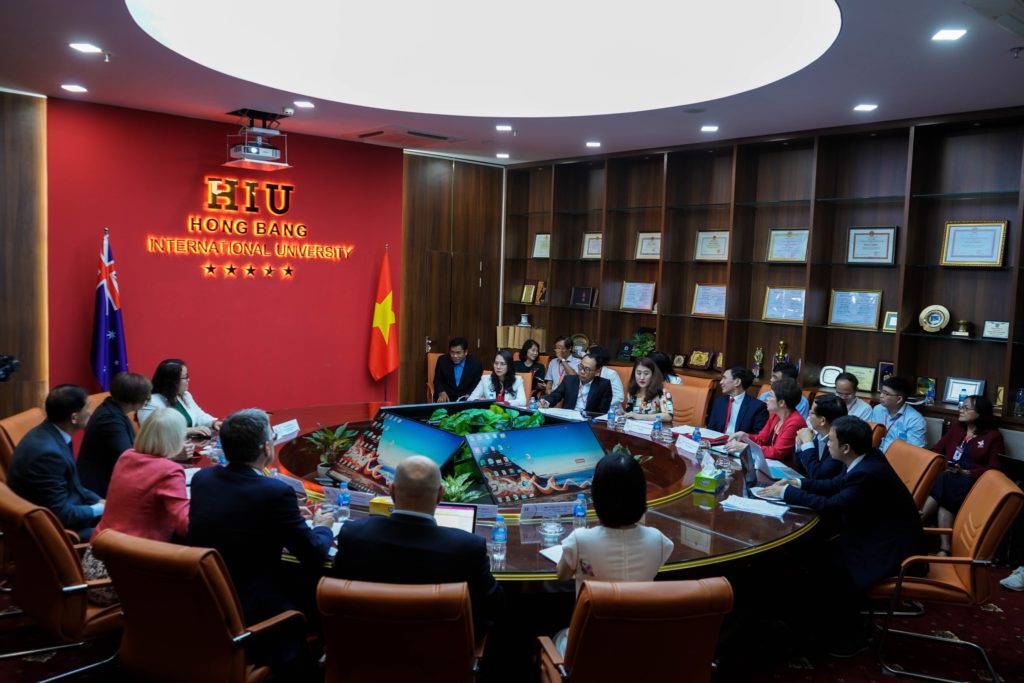 Finally, delegations of the University of Queensland and Hong Bang International University administrators handed out souvenirs. In addition, we hope to enhance the collaborations to provide new opportunities for students and declare the powerful bond between universities.