Cập nhật lần cuối vào 18/05/2021
Do not worried!!! Hong Bang International University will always accompany you! The following two programs will help you!
HIU, SACOMBANK JOINTLY SUPPORT STUDENTS
The good news for students, including new students of the 2020-2021 school year, is Hong Bang International University and Saigon Thuong Tin Commercial Joint Stock Bank (SACOMBANK) are partnering in providing student loans. The program aims to financially support parents and students, reducing the pressure of tuition fees.
Advantages:
⭐Long period: up to 10 years
⭐Flexible choice of loans
⭐The interest rate does not change during the life of the loan
⭐0% installment payment by Sacombank credit card (up to 24 months)
⭐Parents and students can register for a loan package at any Sacombank branch nationwide.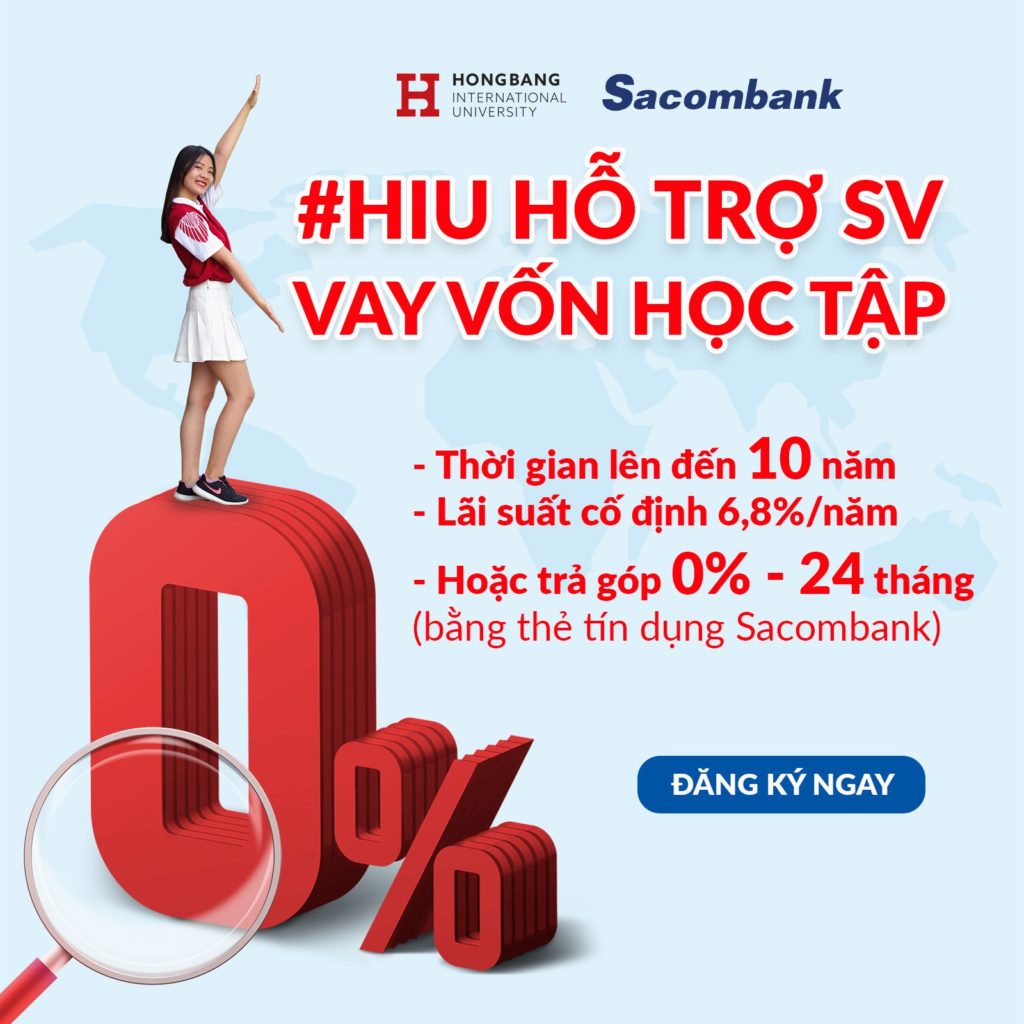 Together with HIU, fulfill your university entry dream today.
Program Hotline (at HIU): 0938.69.2015
Or contact the nearest Sacombank branch
LOW RENTAL FOR HI-CLASS DORM
To support Hong Bang International University students in searching for safe and quality accommodation, the Standing Committee of the Youth League in cooperation with SACO GROUP Joint Stock Company, organizes an exclusive program for the students.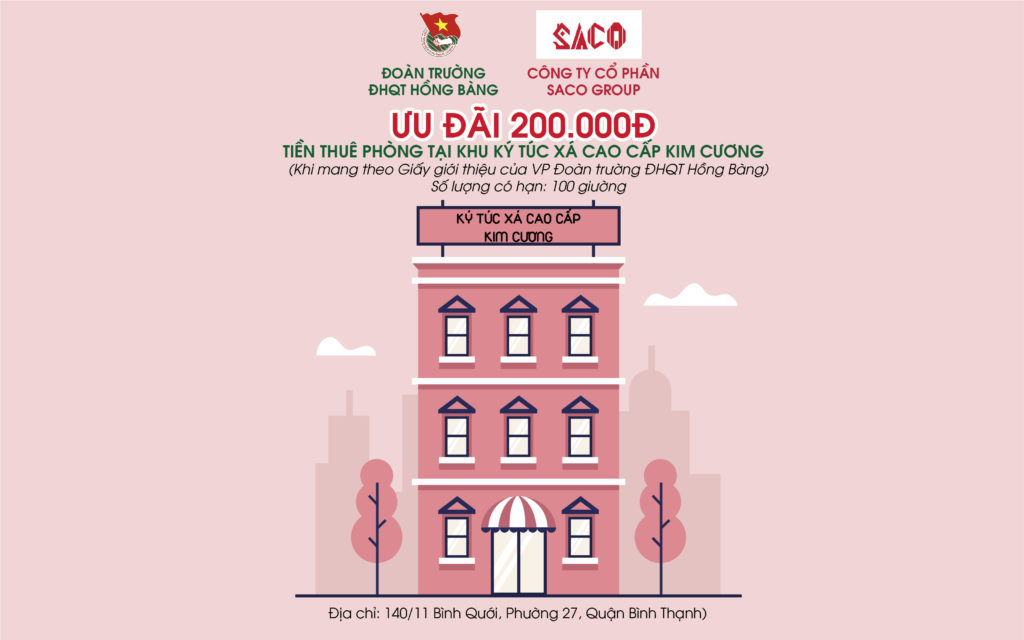 Benefits
HIU students will receive a bed rent discount of VND200,000/month for 12 months at Kim Cuong High-class Dormitory (Address 140/11 Binh Quoi, Ward 27, District Binh Thanh).
Requirements
A letter of recommendation from the Youth League of Hong Bang International University.
Sign a 12-month lease.
12-month discount period:
VND200,000/ person / bed / month, if there are 6 HIUers sharing a room. The remaining cases get only one month.
To receive the letter of recommendation, please contact the Youth League Office – Room 3.4 – 3rd floor – campus 215 Dien Bien Phu Street. Please bring your student card when you arrive.