Blog Post: Nothing not found.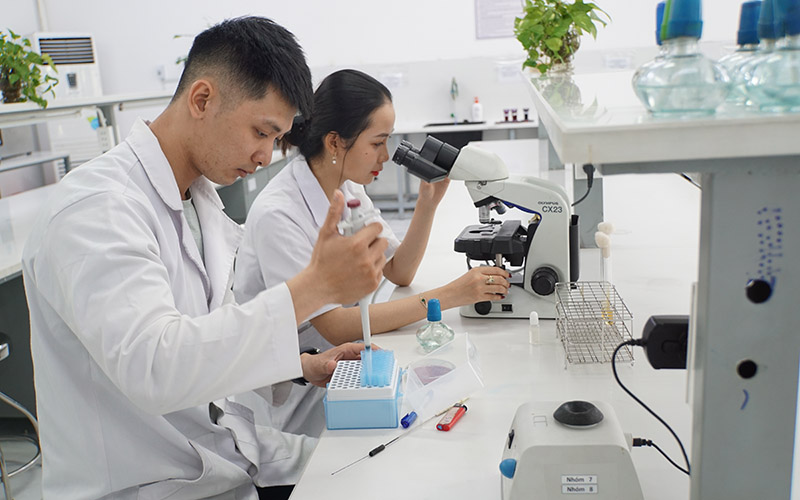 Specialized training program I
The Graduate Training Institute has a mission to train qualified and high-quality human resources for the society, possessing solid knowledge and professional capacity, ethical qualities and will, progressive spirit, ability to autonomously solve professional and professional problems to meet the country's socio-economic development requirements in the process of international integration.
1. Equip students with postgraduate knowledge and improve their skills and expertise, in order to build a team of highly qualified scientists to meet the needs of socio-economic, scientific and industrial development. technology of the country

2. Implement scientific research and technology transfer activities associated with training, actively contributing to the economic and scientific and technical development of Ho Chi Minh City, the southern region and the whole country. 
3. Building a modern learning and scientific research environment, attracting leading domestic and international experts to participate in undergraduate, postgraduate and scientific research activities at the Institute of Postgraduate Education. University and of Hong Bang International University.
4. After completing the Master's program, students have solid professional knowledge; have creative thinking skills capable of applying professional knowledge and skills to solve problems in the field of training.
5. PhD students who complete a doctoral program have a high level of theory and practice; having high adaptability to the development of science, technology and economy; capable of independent research and cooperation in scientific research, capable of detecting and solving problems, contributing to socio-economic development of the country and the world.
a. The Graduate Training Institute is currently training 03 doctoral programs: Business Administration; Finance – Banking; Vietnamese studies and 04 majors at master's level: Business Administration, Banking and Finance, Computer Science and Vietnamese Studies, level 1 specialization in medical testing.
b. Developing quality teaching staff: Hong Bang International University's long-standing strength is a team of enthusiastic and experienced lecturers; especially the presence of leading professors with high academic degrees, many valuable research works in their fields of activity. The majors that Hong Bang International University offers to offer master's degrees are the fields in which the school has the best teaching staff.
c. Ensure modern curriculum in the direction of integration with a smooth combination of theory and practice, closely following the actual needs of businesses. The training method of the school is built according to the case-study school, analyzing and solving each real-life situation, taking the learner as the center. This method helps learners better absorb knowledge thanks to specific situations that may occur in real life, social life, working environment, etc. At the same time, it contributes to the accumulation of practical experience for immediate learning. on the school chair, stimulating the spirit of self-study in each student.
d. Provide flexible training time: students can register to defend the thesis during their studies and graduate with a period of only 1.5 years according to the prescribed training time. Students can also choose to study 3 evenings a week or register for a weekend class. With the above flexible training time regulations, it will be suitable for all subjects wishing to study to the master's level.
f. After graduation, students can register to participate in teaching and research at the school. With the training orientation to provide high-quality human resources to serve the process of industrialization and modernization of the country, Hong Bang International University strives to create the best conditions for students to advance in their studies. , introduce doctoral programs and participate in professional courses and international projects.
Ph.D. Thái Hữu Tuấn
Deputy Director of Institute of postgraduate education
Ph.D. Vũ Trực Phức
Head of Business Administration
Ph.D. Mai Thị Trúc Ngân
Head of Banking and Finance
Assoc.Prof Phan An
Head of Vietnamese Studies
Assoc.Prof Phạm Thị Mai
Head of Specialization I
Specialization in Medical Testing
MBA. Trần Ngọc Sơn
Specialist
MBA. Nguyễn Thanh Hoàng
Specialist
MBA. Lê Hồng Hạnh
Teaching assistant
B.Acy Nguyễn Thị Kim Hiền
Secretary