Cập nhật lần cuối vào 12/09/2022
One of the most outstanding tasks of the Health sector highlight in recent years is to well perform prevention of the Covid-19 pandemic. More than ever, we all realize the importance of the doctor's role in medical examinations and treatments together with disease preventions.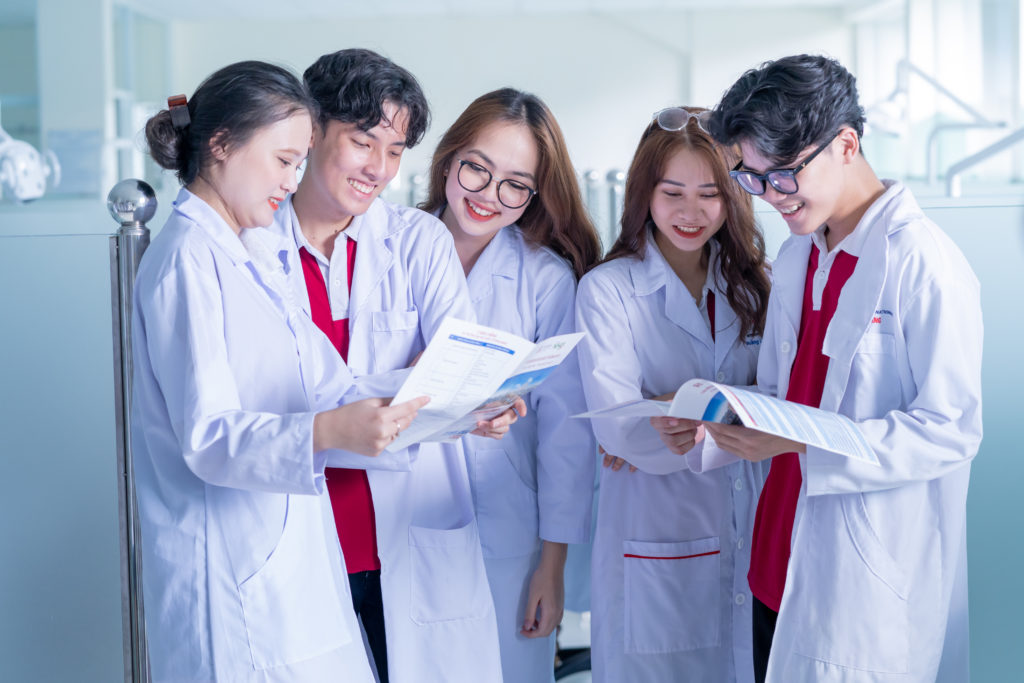 Medical workers has always been the core force, taking the lead in disease management, epidemic prevention and suppression, from diagnosing and treating diseases, even planning and taking measures to isolate and prevent epidemics, etc. They have always been the mainstay in the protection and care of people's health, making a significant contribution to the development of economic – cultural – and all aspects of social life.
Doctors are a must in health care ecosystem
In a national scientific conference of the Vietnam Medical Association, according to the Ministry of Health, an average of 12.5 million people have hypertension each year in Vietnam and 3.5 million people have diabetes, 2 million people with chronic heart and lung disease and nearly 126,000 new cases of cancer. That makes non-communicable diseases in Vietnam the leading causes of deaths. Nearly 8 out of 10 deaths are caused by non-communicable diseases.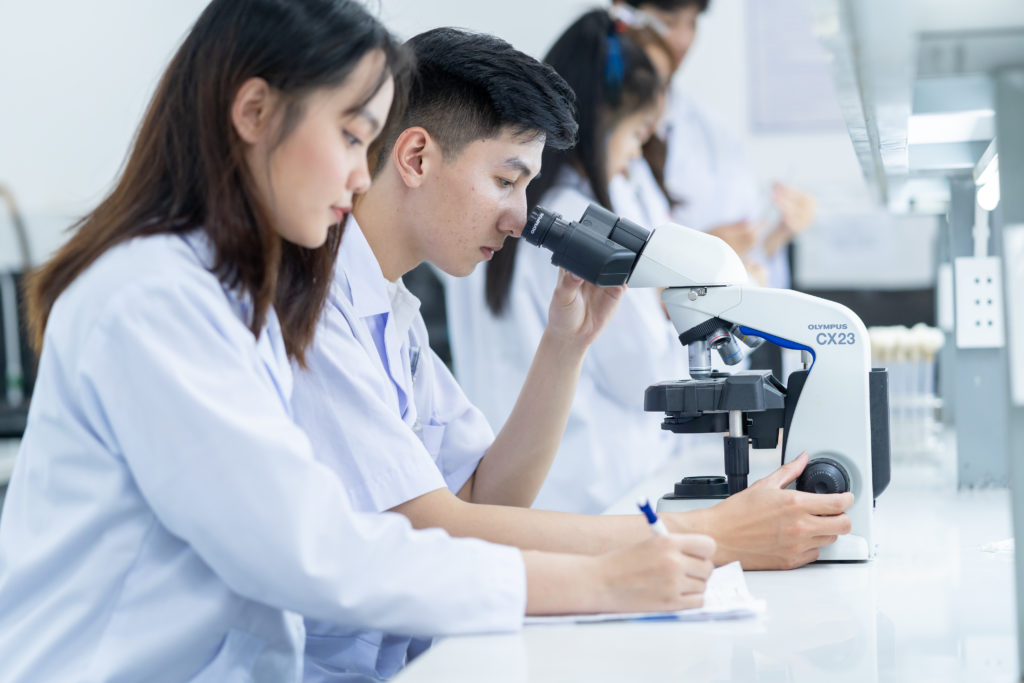 As the population is getting aged and ratios of chronic illnesses increase, people will seek high-levels of care which use the latest technologies, diagnostic tests and therapies. According to reports, the need for medical doctors is forecasted to grow by 15% between 2016 and 2026, much faster than all other professions. The growing and aging population is expected to drive the demand for health care services.
According Ho Chi Minh City Family Physicians Association report, the health workforce in Vietnam is still very low compared to the other countries worldwide. Specifically, in Vietnam, there are only 8 doctors per 10,000 people on average, or even in many other localities, this figure is much lower. Meanwhile, according to Resolutions of the Government and Health sector, Vietnam needs to reach to the rate of 10 doctors per 10,000 people.
Therefore, training healthcare human resources is essentially necessary, especially when epidemics or disasters occur on a large and prolonged basis. In addition, the quality of life is increasing day by day. Health insurance is increasingly spreading from urban to rural areas, thus more and more medical workers are needed, in both quantity and quality.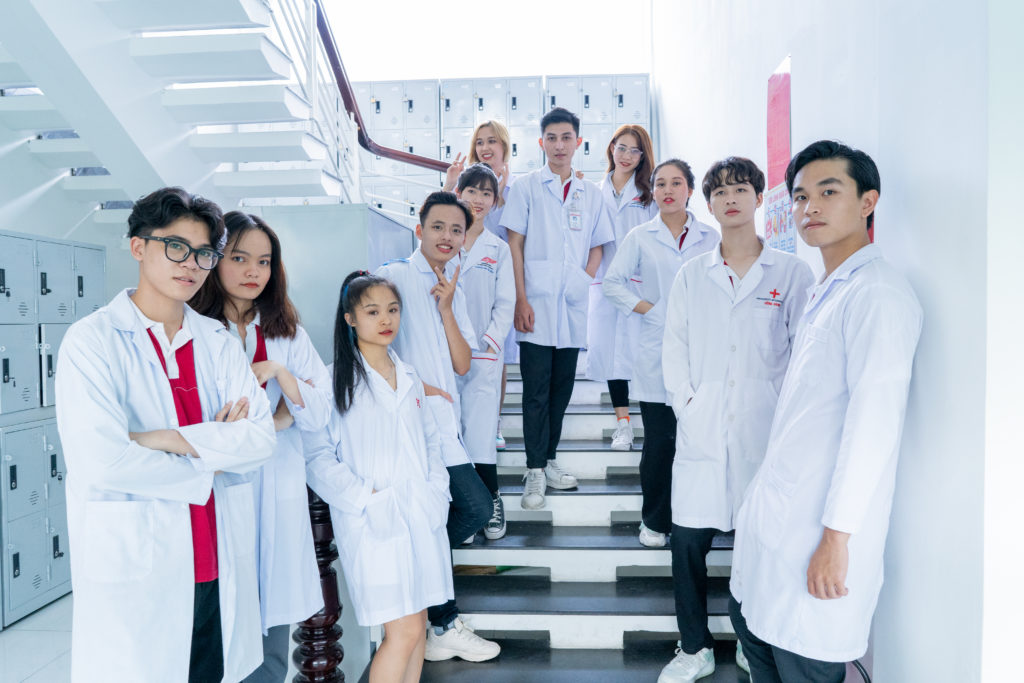 The Ministry of Education and Training signed in 2019 a decision to allow Hong Bang International University to train Medicine at university level, code 7720101.
"In recent years, with the development direction of becoming a private university having health care training close to international quality, HIU has constantly made improvements, built new facilities, improving the quality of training and lecturers… With the strong changes and transformation, HIU will gradually become one of many high-quality health science training institutions in the near future," Dr. Duc emphasized.
Why should you choose HIU for General Medicine?
The Faculty of Medicine, Hong Bang International University, was built with the goal of becoming a major training base in human health resources, with potential and capacity of scientific research. Highly qualified lecturers and researchers have extensive experience in both nationally and internationally undergraduate and graduate teaching. The modern and synchronous facilities of the Faculty of Medicine serve as a premise for solid development.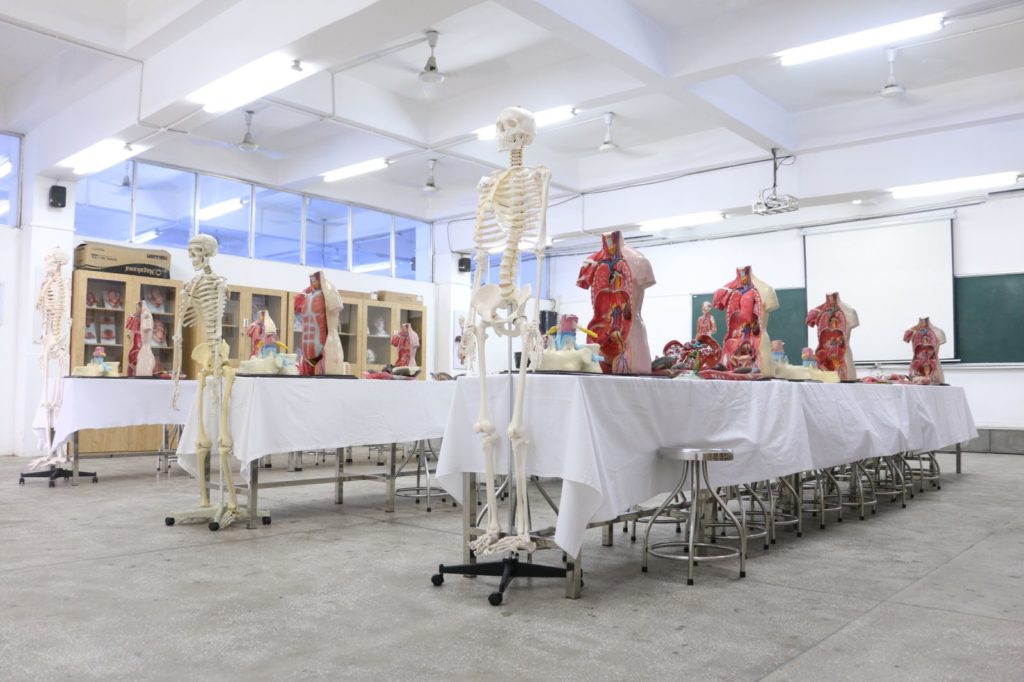 The Faculty of Medicine develops in a application-oriented manner, step by step standardization, modernization, and international integration. HIU has developed its training scale on the basis of improving the quality of training, conducting scientific research, transfering technology, supporting the development of health systems and providing services.
Graduated general doctors are trained with solid medical knowledge, have good clinical and community skills, foreign language proficiency, practice medical ethics, combine modern medicine with traditional medicine. As a result, HIU's general doctors are capable of doing scientific research, accessing and applying advanced scientific achievements with the highest goal of taking care of and protecting people's health.
Contact Info:
ADMISSION AND COMMUNICATIONS
Main campus:215 Dien Bien Phu, Ward 15, Binh Thanh District, HCMC
Second campus:120 Hoa Binh, Hoa Thanh Ward, Tan Phu District, HCMC
Phone: 028.7308.3456 Ext: 3401 – Hotline: 0938 692015 – 0964 239172
Website: https://hiu.vn/ – Facebook: https://www.facebook.com/hiu.vn/
Email: tuyensinh@hiu.vn – admission@hiu.vn