Cập nhật lần cuối vào 11/09/2022
In the new school year – 2022, HIU will become the target of many genius students in Vietnam and worldwide. Genius Generation – the next generation of HIU is the youngsters with unique elements; HIU will turn into an assembly that plants new seeds for our life.
Danila Lopatchenko from Nushy Penaty, Russia, is opening for the first group of Genius generation at HIU. 
Cum laude student with the 5.0 GPA
Fluent in English and understand in 3 other languages: Spanish, Chinese, and Korean.
A professional gamer participated in some international E-sport tournaments.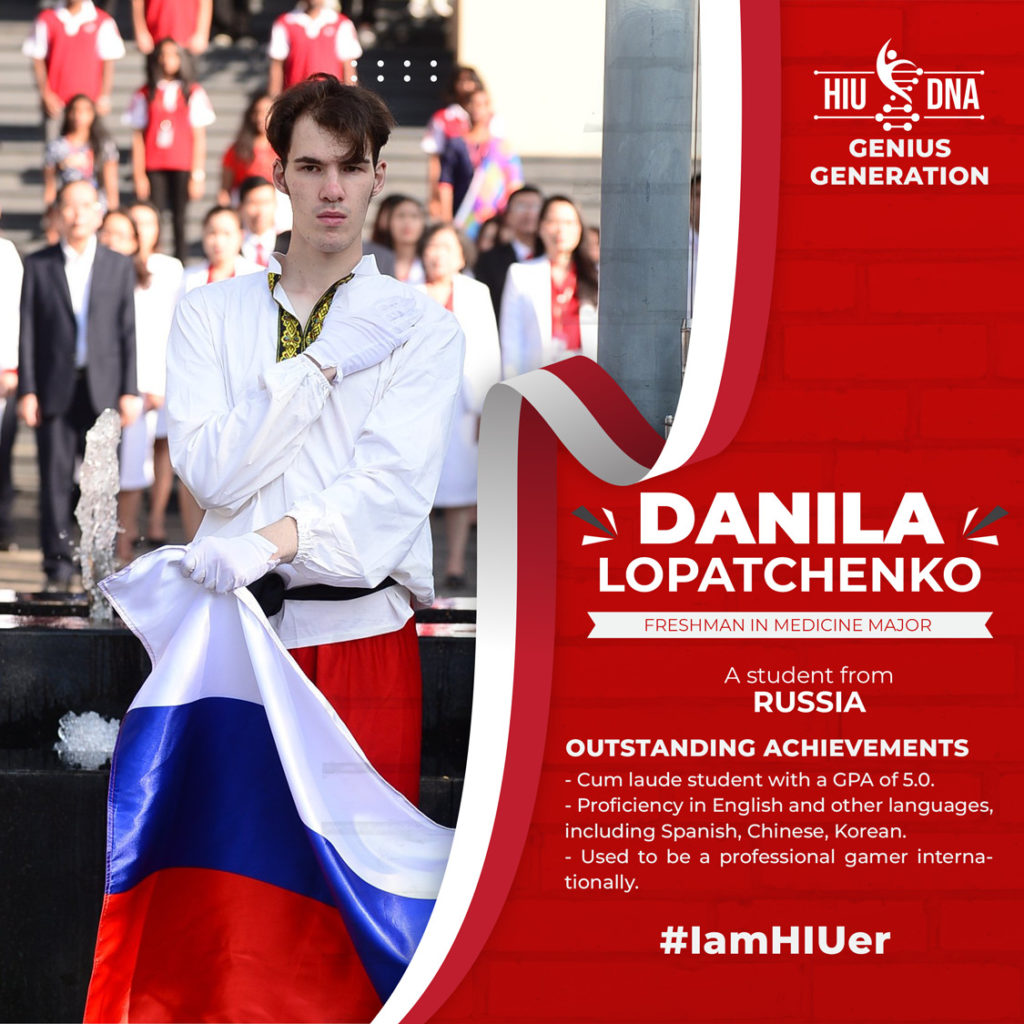 Danila shared that he dreamed of studying abroad when he was young; therefore, he always learned non-stoppable to enrich his education. Danila tried looking for lots of University information worldwide, and other Universities also accepted him in Germany, Portland, and China. 
In Russia, many factories and pollutants surround people and health issues, including Danila's family. Danila also has health problems that make him understand the importance of healthy living, so he decided to attend Medicine major pursuing his dream of becoming an excellent doctor. 
"I chose Vietnam because I felt it's a quiet and peaceful country, and in Russia, I also have some opportunities to meet and greet some friendly Vietnamese friends. In addition, HIU impressed me with many international festivals, divergent educational programs with international partnerships,   and academic programs in high-caliber English. 
Admissions – Public Relations Center